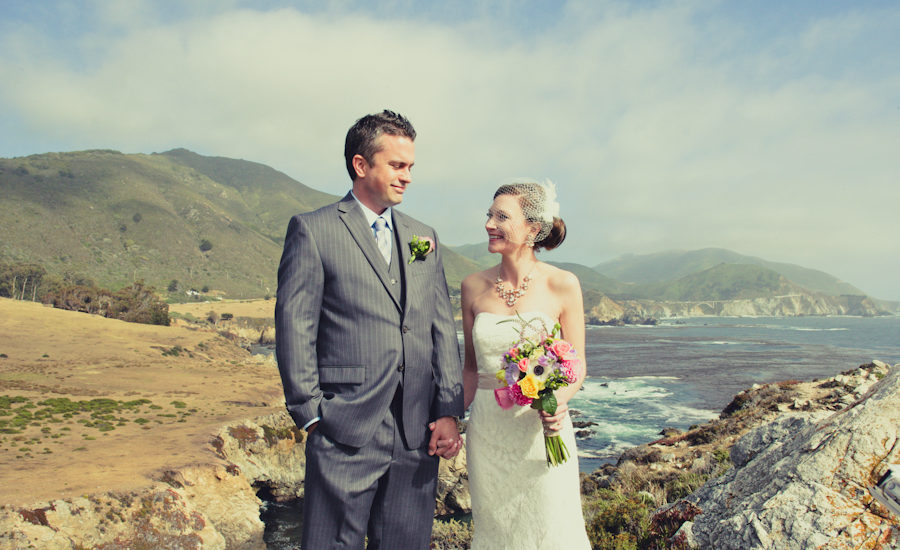 Rocky Point Carmel Wedding Santa Cruz Photographer
Rocky Point Carmel Wedding Santa Cruz Photographer
Nikki and Brian flew out to the Monterey Bay for an intimate elopement wedding along the Big Sur coast. Rocky Point in Carmel provided the perfect environment for the ceremony, and amazingly stunning photos! It was incredibly magical and I'd highly recommend the area it to anyone eloping. The couple stayed at the cozy Tickle Pink Inn, which has some really nice views of a sloping mountain and cliffs covered in coastal pines. Nikki rocked a lovely vintage Hollywood glam look, complete with gold bangles, and a lattice wedding veil adorned with fancy lace and a feather. With the well known Monterey Bay fog and a completely in love couple, we got some really fantastic images that day. Nikki was very excited to take part in creating editorial style art photos as well. To make sure you have some photos like these, plan on taking a little time out of the wedding day for some natural portraits. It allows for a little relaxation and decompression before you continue through to the evening party. This day was beautiful, thank you Nikki and Brian for having me!
-Hayley