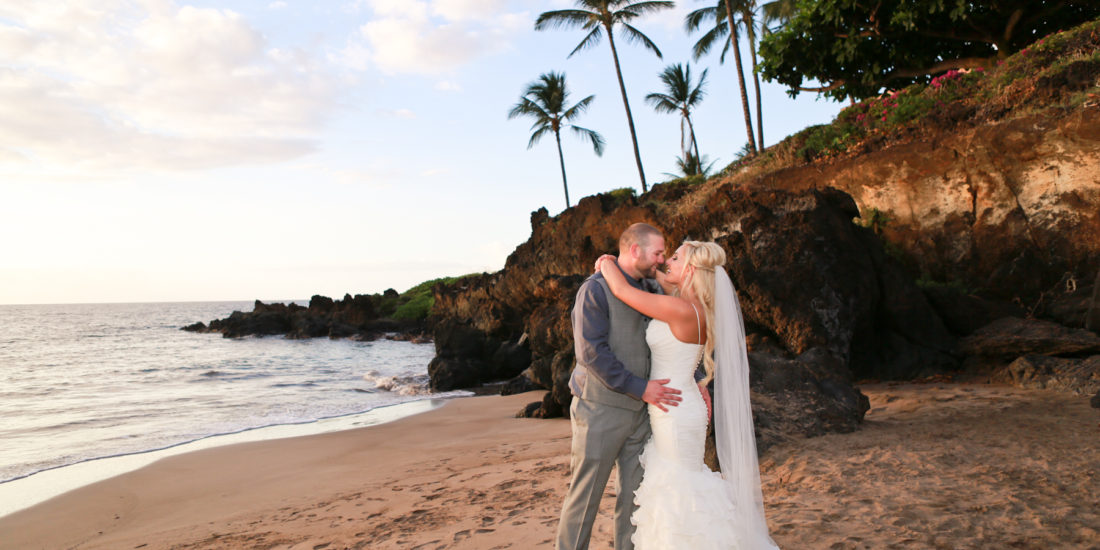 Gannon's Maui Wedding Santa Cruz Photographer
Gannon's Maui Wedding Santa Cruz Photographer
I was so excited to be the wedding photographer at Gannon's in Maui. It was my last wedding of 2013 and it could not have been more beautiful. The weather was gorgeous, Maui is certainly the place to be married in December.
Whitney wore a beautiful mermaid style dress with ruffles cascading at the bottom and a lovely white jewel at the center. Other wedding colours included a muted grey for the groom, groomsman, and the bridesmaid, as well as touches of deep purples for the DIY bouquets and the mama's dresses. Whitney's mom hand made two very awesome bouquets that included golden sea creature pins and even feathers, a very elegant look. This was an especially good idea as most flowers get unhappy quickly in the heat, a perfect solution and often underutilized option.
The wedding ceremony took place at Gannon's, which is such a perfect venue. The officiant, guitar player, and all at Gannon's ensured that the ceremony was very charming. Along the center isle were some very cute twig nests, with moss at the bottom and a little starfish resting in the center with some shells around. These were tied to the guest chairs with gold ribbon, a very whimsical and lovely look.
Afterwards we took some photos at the beach, and then traveled on to the reception at Manoli's Pizza Company just up the road. The wedding cake was homemade and also had starfish resting in the icing, so cute! The guestbook and dessert table included the royal gold and purple colours. The celebration continued into the night, with the booze flowing and everyone partying and having an absolutely fantastic time. Congratulations Whitney and Clinton, your Maui wedding was quite stunning and I am so happy to have been a part of it.