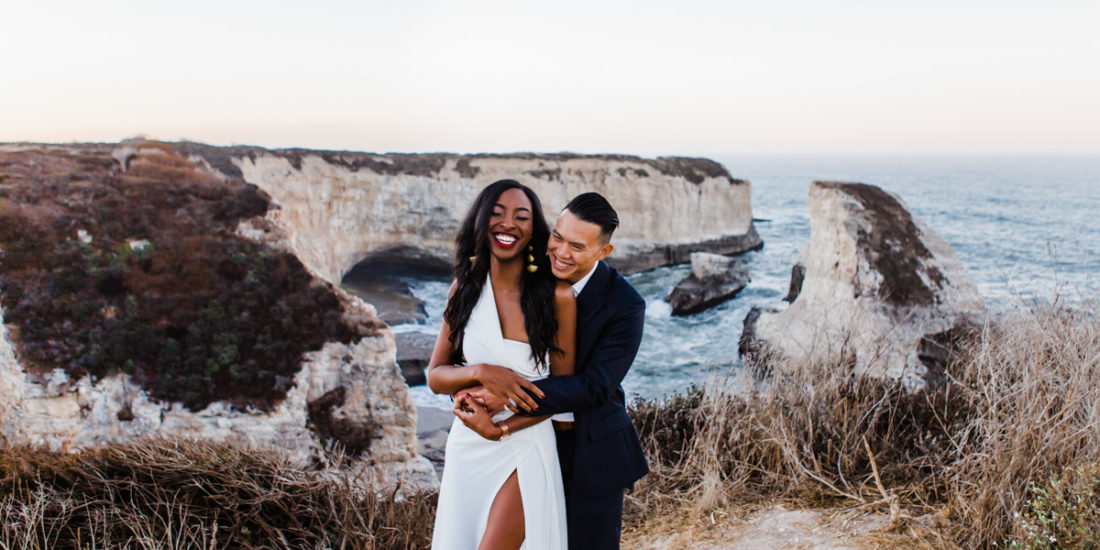 Santa Cruz Wedding Photographer Engagement Session:
Ashley and Justin met me before dawn for their awesome cliff side engagement session. We trekked out to the rugged beaches just north of Santa Cruz. The morning was cool and calm. We pretty much had the entire place to ourselves which was amazing. We adventured along the edges of the cliffs. The sun peeked over the mountain top and bathed us in warm light. We ended the session down on the beach. Playful waves crashed onto the shore behind us. I was so happy to photograph this engagement session and had so much fun. Congrats you two!
Are you looking for your engagement, elopement, or wedding photographer?
Reach out here, I look forward to hearing from you!
Santa Cruz Wedding Photographer Engagement Session | Monterey | Carmel | Big Sur | Half Moon Bay | Santa Cruz Mountains | Bay Area | San Francisco | Oakland | Berkeley | Sonoma | Yosemite | NorCal | Medford | Portland | Seattle | Oregon | California | Washington | PNW | West Coast | Hawaii | Destination / Santa Cruz Photography / Bay Area / Adventure Wedding Photographer / Santa Cruz Elopement Photographer / San Francisco / Forest / Trees / River / Beach / Bluffs / Cliffs / Sunset / Monterey / Carmel / Adventure Wedding Photographer / Adventure Elopement / Bay Area / NorCal / Northern California / Oregon / Portland / Washington / Seattle / Olympic National Park / National Park Wedding Photographer / National Park Engagement Session / California / Soquel / Capitola / Watsonville / Corralitos / Salinas / Gilroy / Morgan Hill / Half Moon Bay / Saratoga / Santa Cruz Mountains