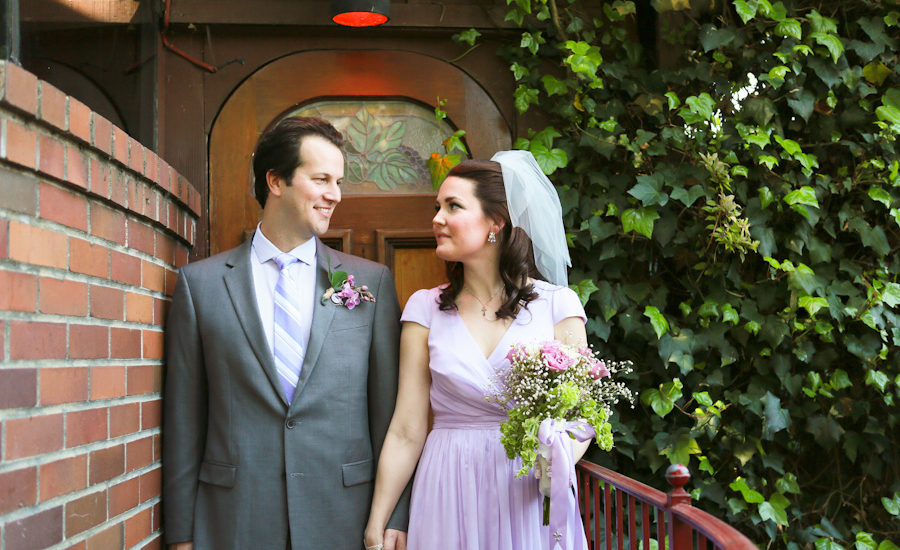 Erin and Jon had me do their Shadowbrook Capitola wedding photography. The day started at her mom's house in Soquel – right down the road from the restaurant. The whole family and of course the bride and groom got ready in a bit of a frenzy at the house, and everyone headed over to Shadowbrook for the ceremony. The place was packed with guests there to celebrate with Erin and Jon. It also happened to be Erin's birthday, and also the weekend of St. Patrick's Day and they are Irish Catholic so it was kiind of a big deal. They were also having a family reunion that weekend, and several other family members all had birthdays in the days surrounding the wedding.  And I mean how awesome to celebrate everything over several days right? Yea, these guys definitely know how to party. Erin's mom Kary planned the entire wedding herself – and even collected or made most of the decorations! One of my favorite dessert tables too, looks so good I immediately want sweets every time I see these photos haha!
It was a very vintage shabby chic wedding. Erin's inspiration was Jackie O. and Audry Hepburn, as well as her family. You can read more details about this super awesome wedding by clicking the badge below.
This wedding was also published on RockNRoll Bride today! So awesome!
Shadowbrook Capitola Wedding Photography | Santa Cruz Wedding Photographer | Monterey Bay Wedding Photography | Bay Area Wedding Photography