Finger Lakes Wedding Photographer Engagement Session:
Ashley and Justin met me before dawn for their awesome cliff side engagement session. We trekked out to the rugged beaches. The morning was cool and calm. We pretty much had the entire place to ourselves which was amazing. We adventured along the edges of the cliffs. The sun peeked over the mountain top and bathed us in warm light. We ended the session down on the beach. Playful waves crashed onto the shore behind us. I was so happy to photograph this engagement session and had so much fun. Congrats you two!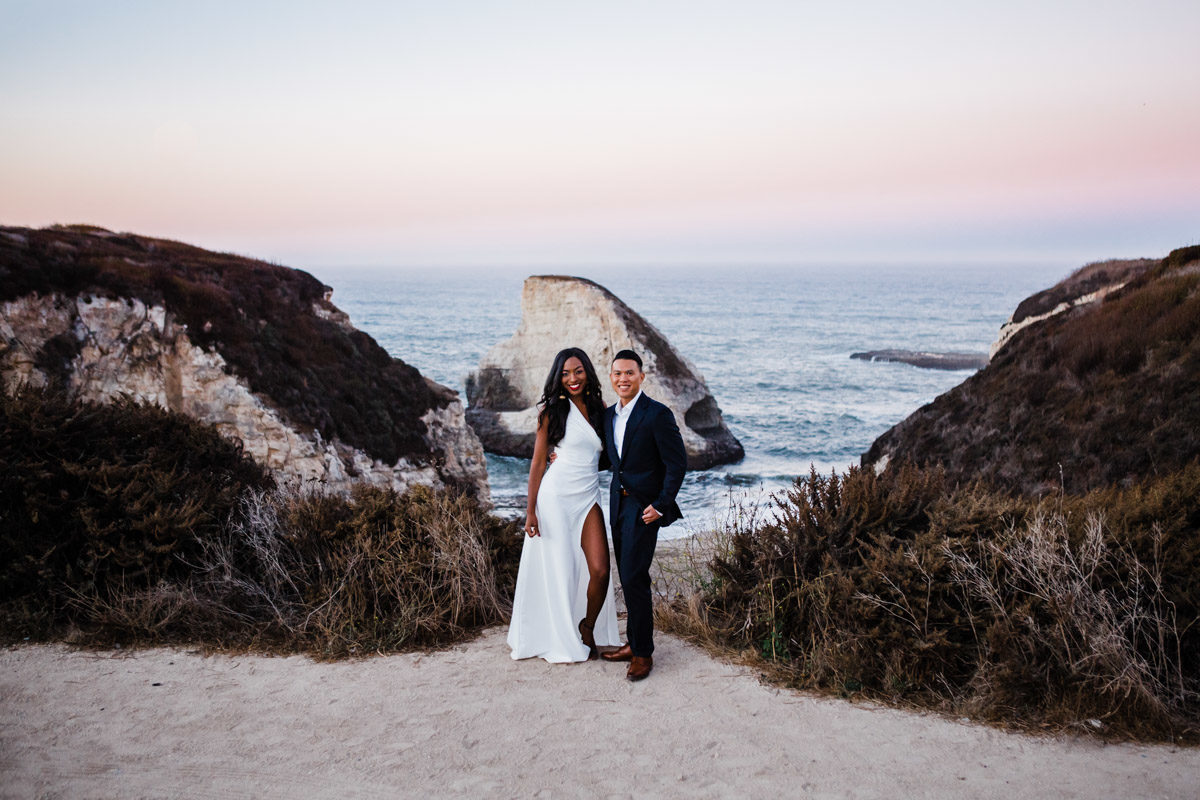 Are you looking for your engagement, elopement, or wedding photographer?
Finger Lakes Wedding Photographer Engagement Session
Offering Upstate NY wedding photography in all the best local venues such as: The Cracker Factory, Crispin Hill, Logan Ridge Wine Cellars, Ventosa Vineyards, The North Farm, Morgan Samuels Venue, Wren's Roost Wedding & Event Barn, The Esperanza View Event House, Norton Chapel, Springside Inn, Chantelle Marie Lakehouse, Frog Pond B&B, Belhurst Castle, Geneva on the Lake, Bottomless Brewing, The Seneca Ridge, Thirsty Owl Wine company, Cayuga Ridge Estate Winery, Buttonwood Grove Winery, Gratitude & Grace, Coltivare, New Park Event Venue & Suites, LakeWatch Inn, The Treman Center, Ithaca Marriott, Quinta Rosa Estate, Argos Warehouse Lounge & Event Space, The Barn, Argos Inn, Ithaca Farmer's Market, Dutch Harvest Farm, Ithaca by Firelight Camps, Terra Rosa, Inns of Aurora, Izzo's White Barn Winery, Osmica at Spring Tail Farm, Ithaca Yacht Club, Springside Farm, The North Farm, Springside Inn, Mirbeau Inn & Spa, Logan ridge Estates, and Wagner Vineyards. Finger Lakes wedding photographer.
So popular cities for weddings and elopements include: Ithaca, Taughannock Falls, Buttermilk Falls, Treman State Park, Watkins Glen, Geneva, Rochester, Adirondacks, Canandaigua, Skaneateles. Finger Lakes wedding photographer engagement session. Adventure elopement photographer Adirondacks. Insta. Home. facebook