Finger Lakes Wedding Photographer MAH:
Amanda and Pete had their first look and portraits on the iconic West Cliff Dr. in Santa Cruz. It was a warm summer day and the sun was shining bright. The ocean was particularly blue. Lazy seagulls flew overhead. We found a small nook in one of the cliffs overlooking a beach. Here they had their first look. We then headed up the road to an awesome field. The wedding party had already started partying and busted out the champagne. We meandered through the field before heading over to the MAH. The Santa Cruz Museum of Art and History is full of gorgeous local artwork, and even has a history of Santa Cruz room. Amanda and Pete's ceremony had many Jewish wedding tradition elements, including blessings by friends and family, and the breaking of glass. Then the party started in full swing. The music was bumpin and the energy was super high. Everyone had so much fun laughing and dancing. Outside you could hear the bass thumping and random passersby even wanted in on the celebration. I was so happy to be a part of this day. Congrats you two <3
Awesomely gorgeous florals by the talented: Wylie Weddings
MAH Santa Cruz Wedding Photographer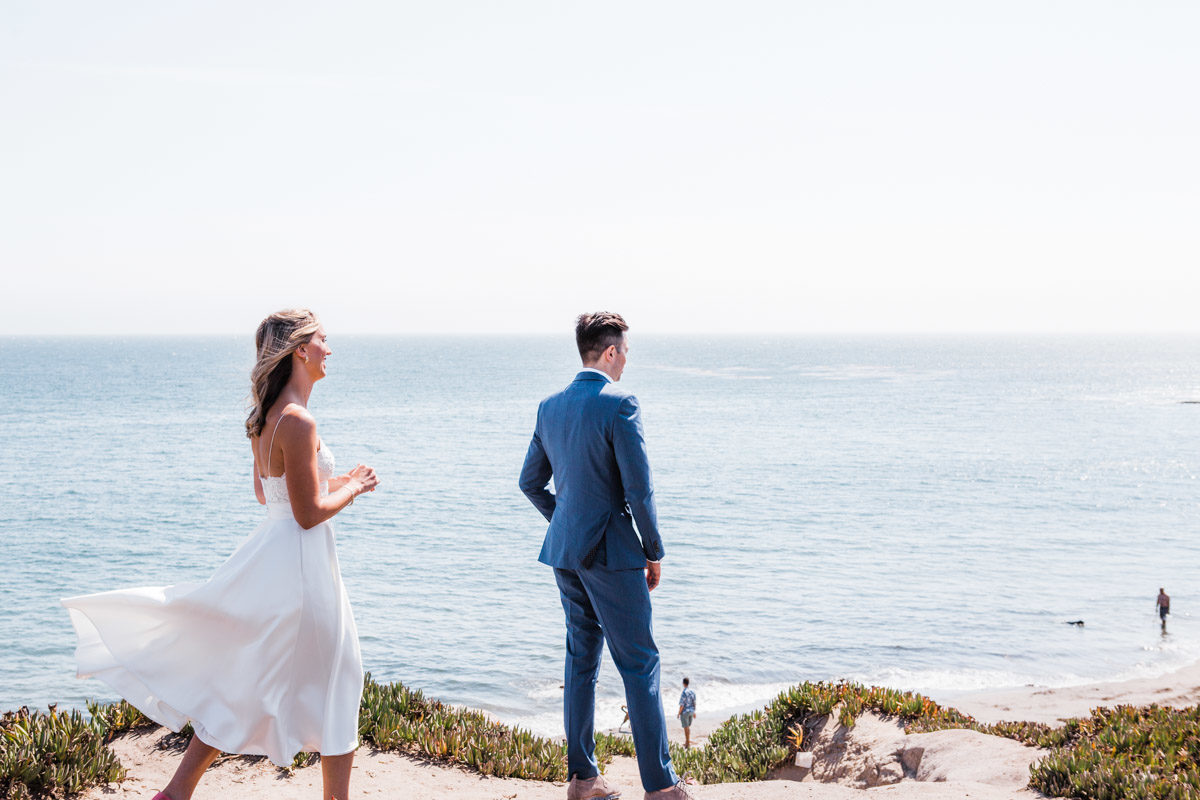 Looking for your Finger Lakes Wedding photographer?
Finger Lakes Wedding Photographer MAH
Offering Upstate NY wedding photography in all the best local venues such as: The Cracker Factory, Crispin Hill, Logan Ridge Wine Cellars, Ventosa Vineyards, The North Farm, Morgan Samuels Venue, Wren's Roost Wedding & Event Barn, The Esperanza View Event House, Norton Chapel, Springside Inn, Chantelle Marie Lakehouse, Frog Pond B&B, Belhurst Castle, Geneva on the Lake, Bottomless Brewing, The Seneca Ridge, Thirsty Owl Wine company, Cayuga Ridge Estate Winery, Buttonwood Grove Winery, Gratitude & Grace, Coltivare, New Park Event Venue & Suites, LakeWatch Inn, The Treman Center, Ithaca Marriott, Quinta Rosa Estate, Argos Warehouse Lounge & Event Space, The Barn, Argos Inn, Ithaca Farmer's Market, Dutch Harvest Farm, Ithaca by Firelight Camps, Terra Rosa, Inns of Aurora, Izzo's White Barn Winery, Osmica at Spring Tail Farm, Ithaca Yacht Club, Springside Farm, The North Farm, Springside Inn, Mirbeau Inn & Spa, Logan ridge Estates, and Wagner Vineyards. Finger Lakes wedding photographer MAH.
Ithaca Wedding Photographer
So popular cities for weddings and elopements include: Ithaca, Taughannock Falls, Buttermilk Falls, Treman State Park, Watkins Glen, Geneva, Rochester, Adirondacks, Canandaigua, Skaneateles. Finger Lakes wedding photographer Roaring Camp. Insta. Home. facebook