Finger Lakes Wedding Photographer Big Sur Engagement:
Stefanie and Bobby headed south to gorgeous Big Sur for their engagement session. It was a warm summer afternoon. The sun shone brightly. There wasn't a breath of wind. We climbed over some rocks on the cliffs. We also explored the beach. The sun began to sink below the horizon. We played in the waves as day turned to evening. I was so excited to photograph this session, can't wait for more adventure engagements soon. Congrats you two <3
I still have a huge amount of work to blog from last year. The 2019 season started in early spring for me and it's been super busy. I have at least 10 shoots in the second half of May alone. Thank you all so much for choosing to trust me with your memories. I am so glad I get to work with so many awesome humans. If you still need to schedule your session, reach out now as dates are going quickly.
Finger Lakes Wedding Photographer Big Sur Engagement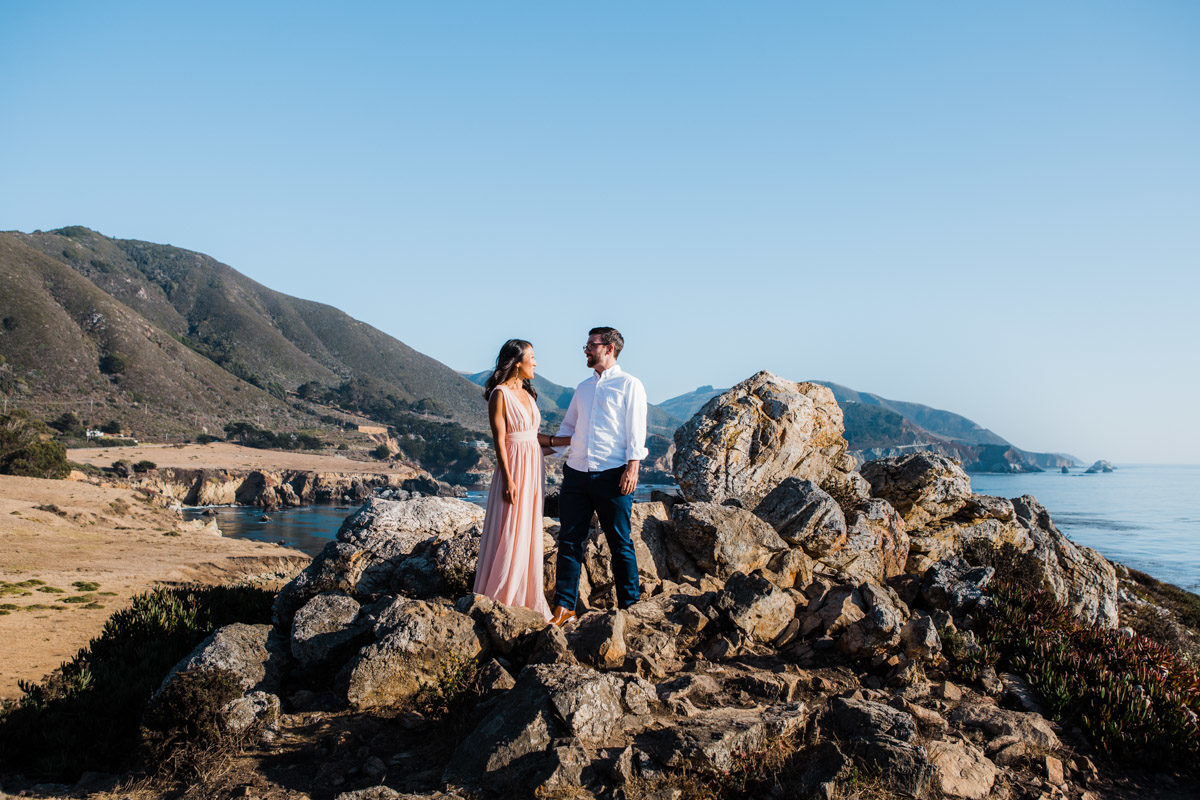 Offering Upstate NY wedding photography in all the best local venues such as: The Cracker Factory, Crispin Hill, Logan Ridge Wine Cellars, Ventosa Vineyards, The North Farm, Morgan Samuels Venue, Wren's Roost Wedding & Event Barn, The Esperanza View Event House, Norton Chapel, Springside Inn, Chantelle Marie Lakehouse, Frog Pond B&B, Belhurst Castle, Geneva on the Lake, Bottomless Brewing, The Seneca Ridge, Thirsty Owl Wine company, Cayuga Ridge Estate Winery, Buttonwood Grove Winery, Gratitude & Grace, Coltivare, New Park Event Venue & Suites, LakeWatch Inn, The Treman Center, Ithaca Marriott, Quinta Rosa Estate, Argos Warehouse Lounge & Event Space, The Barn, Argos Inn, Ithaca Farmer's Market, Dutch Harvest Farm, Ithaca by Firelight Camps, Terra Rosa, Inns of Aurora, Izzo's White Barn Winery, Osmica at Spring Tail Farm, Ithaca Yacht Club, Springside Farm, The North Farm, Springside Inn, Willard Memorial Chapel, Mirbeau Inn & Spa, Logan ridge Estates, and Wagner Vineyards. Finger Lakes wedding photographer Big Sur engagement.
So popular cities for weddings and elopements include: Ithaca, Taughannock Falls, Buttermilk Falls, Treman State Park, Watkins Glen, Geneva, Rochester, Adirondacks, Canandaigua, Skaneateles. Finger Lakes wedding photographer Roaring Camp. Insta. Home. facebook