Stephanie and Wolfgang had a two day wedding. The first day is posted up here. We traveled around Lake Merritt in Oakland, it was really warm and sunny which made for some incredible reflections of the skyline. We stopped off on Treasure Island before heading to San Francisco City Hall for the ceremony. Artists and theater makers, these two met during a rehearsal. These are two beautiful humans who were really made for each other, their energy and love is so incredible. While most connections like theirs need to be experienced in person to be fully understood, I hope these images are able to transcend that line.
How They Met
The details: On the first day of rehearsal for A Christmas Carol, about 10 minutes before we had to be in the rehearsal hall, I was walking down the stairs and I spot this guy on the floor below.  He looked crazy familiar, and I was certain I knew him from somewhere.  I guess I was staring because he said,
                "…Hi."
                Walking up to him, "I'm sorry, but I swear I know you."
               "Maybe, did you go to UC Santa Cruz?"
               "No, SF State.  Maybe somewhere else, have you lived in the city long?"
               "A couple years.  My name is Wolfgang."
               "Oh, wow, no, I would remember that name…"
And that was that, or so I thought.  Ten minutes later I walk into rehearsal and there he is, Wolfgang, sitting next to the director.  At the time, I remember thinking what a funny coincidence, and as the five-week rehearsal process progressed, we kept looking at each other, then catching the other looking, then looking away…and looking back.  However, as "professionals" we didn't talk too much during the process, we kept to our roles.  Come opening night though, after the show, we immediately found each other and didn't stop talking until the end of the night.  As the bar was closing around us, I said,
                "You like me, don't you?"
                "Yes, I do."
                "I like you too.  I think you should kiss me."
And so he did, and that was that.
On December 24th, closing day of A Christmas Carol, we made plans to get brunch before the show.  He showed up with a gift.  It was a beautifully crafted wooden bowl filled with: a recipe handwritten on parchment, all of the ingredients needed for said recipe, a jar of handmade salsa, a ceramic candle holder, wine, and letter. He was wooing hard.  And it worked.
Published on: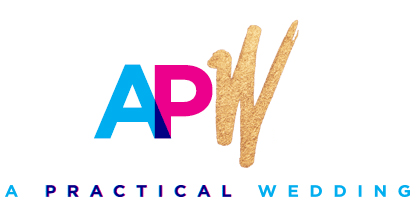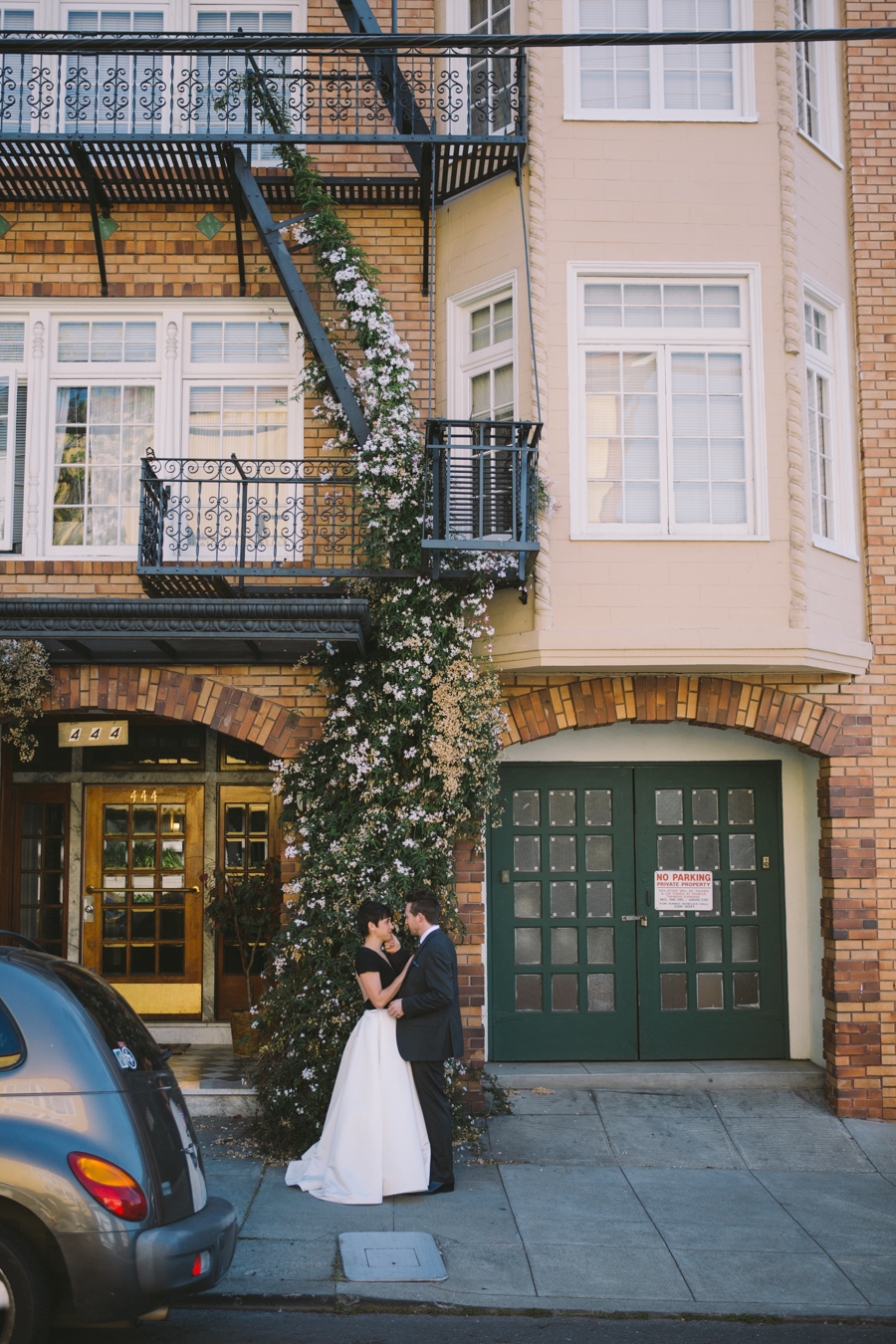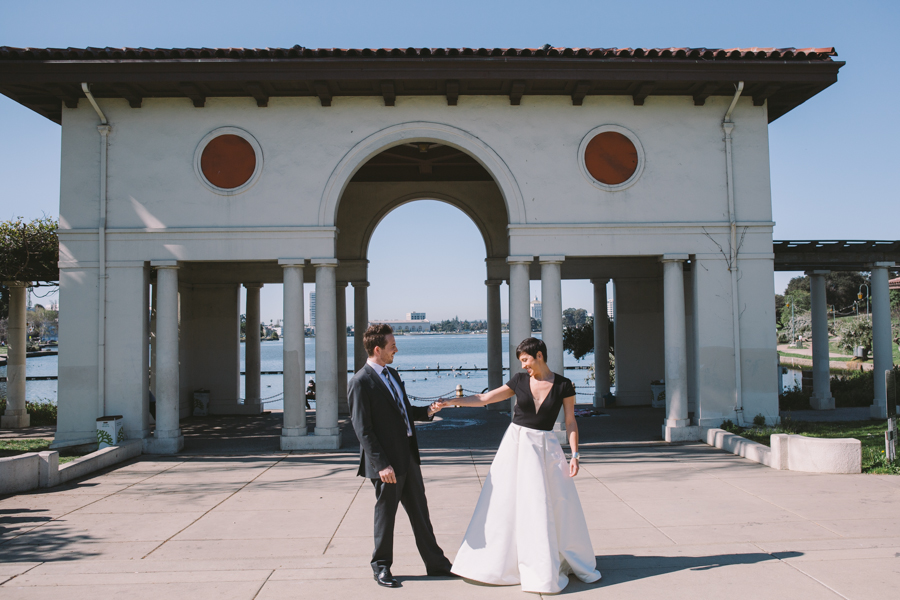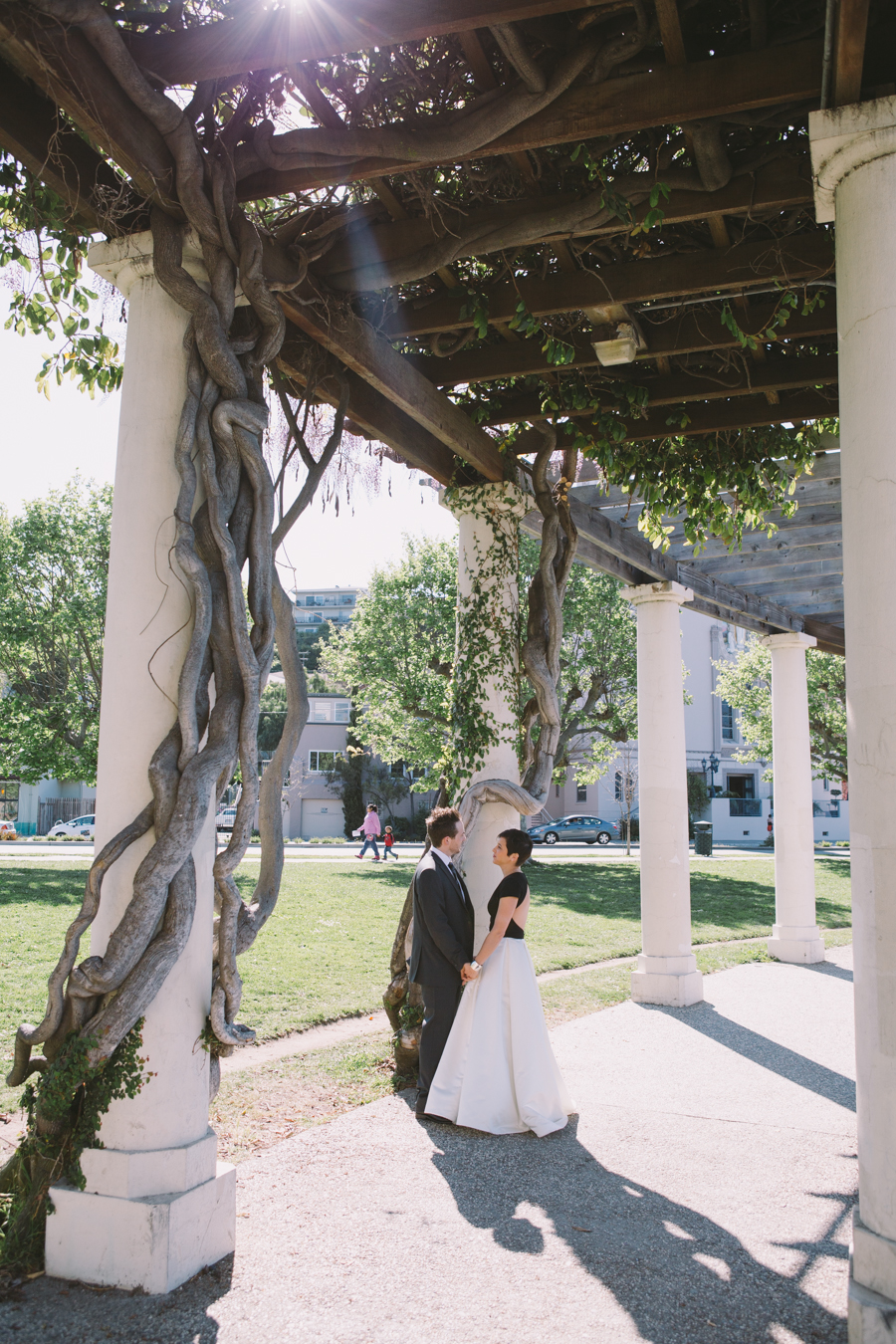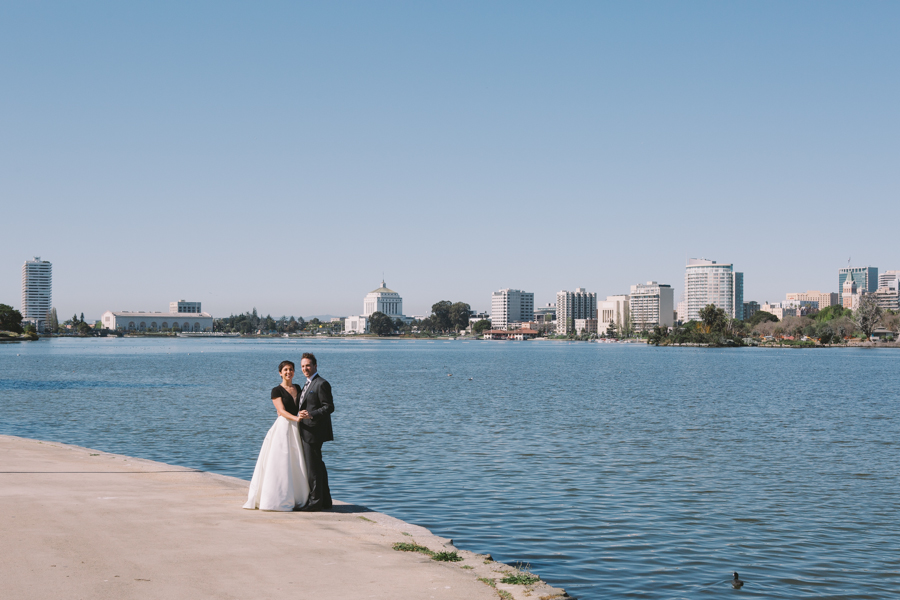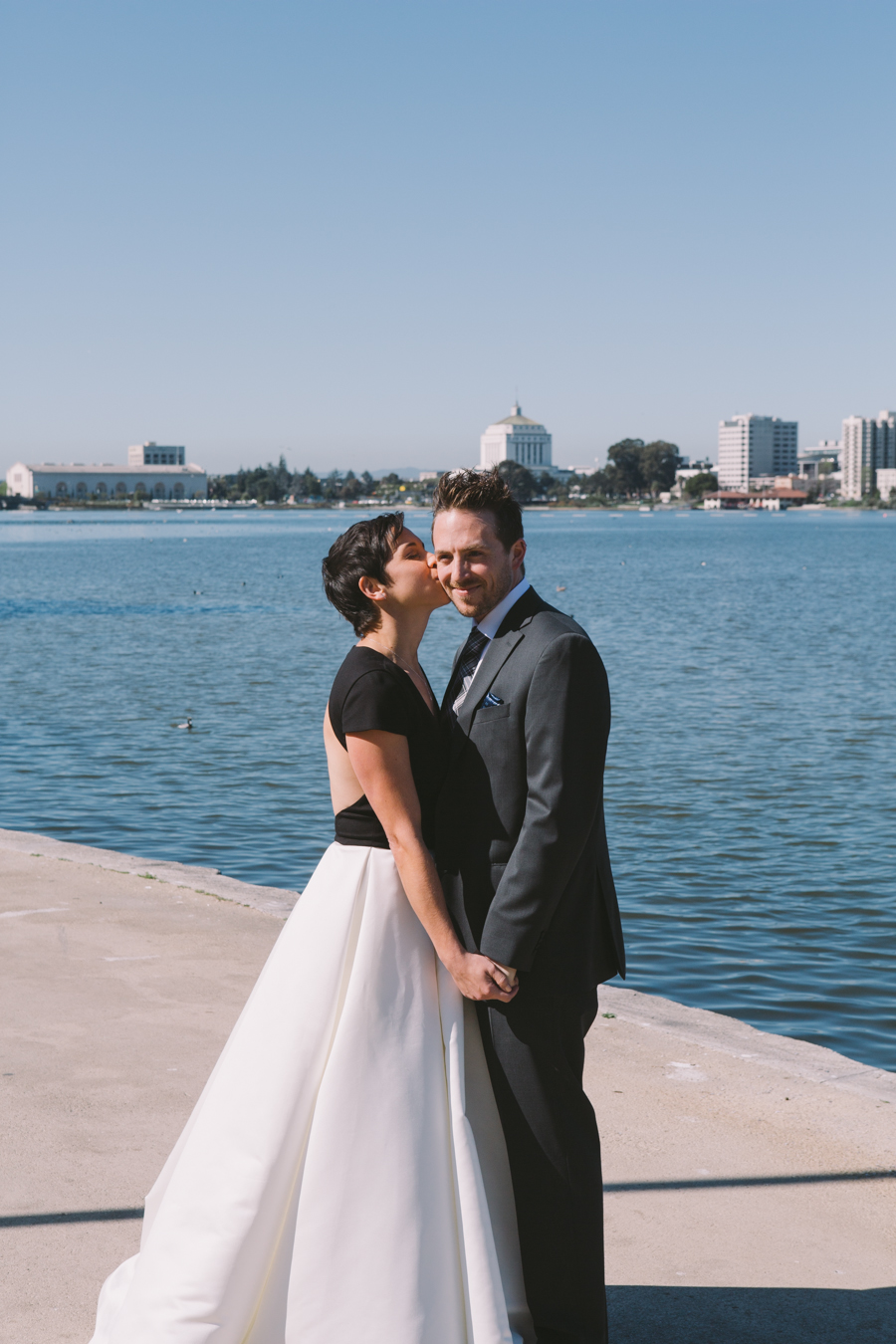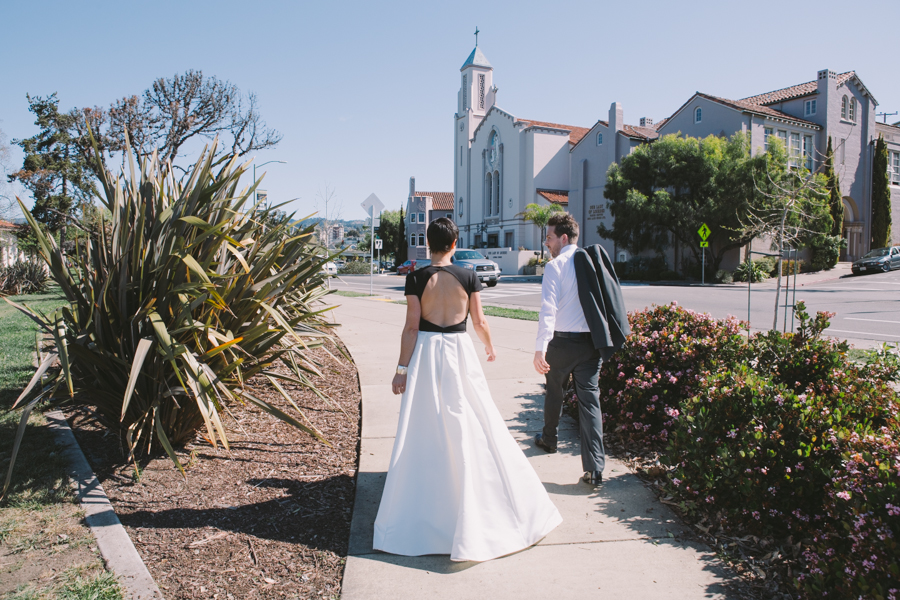 Oakland Bay Area Wedding Photography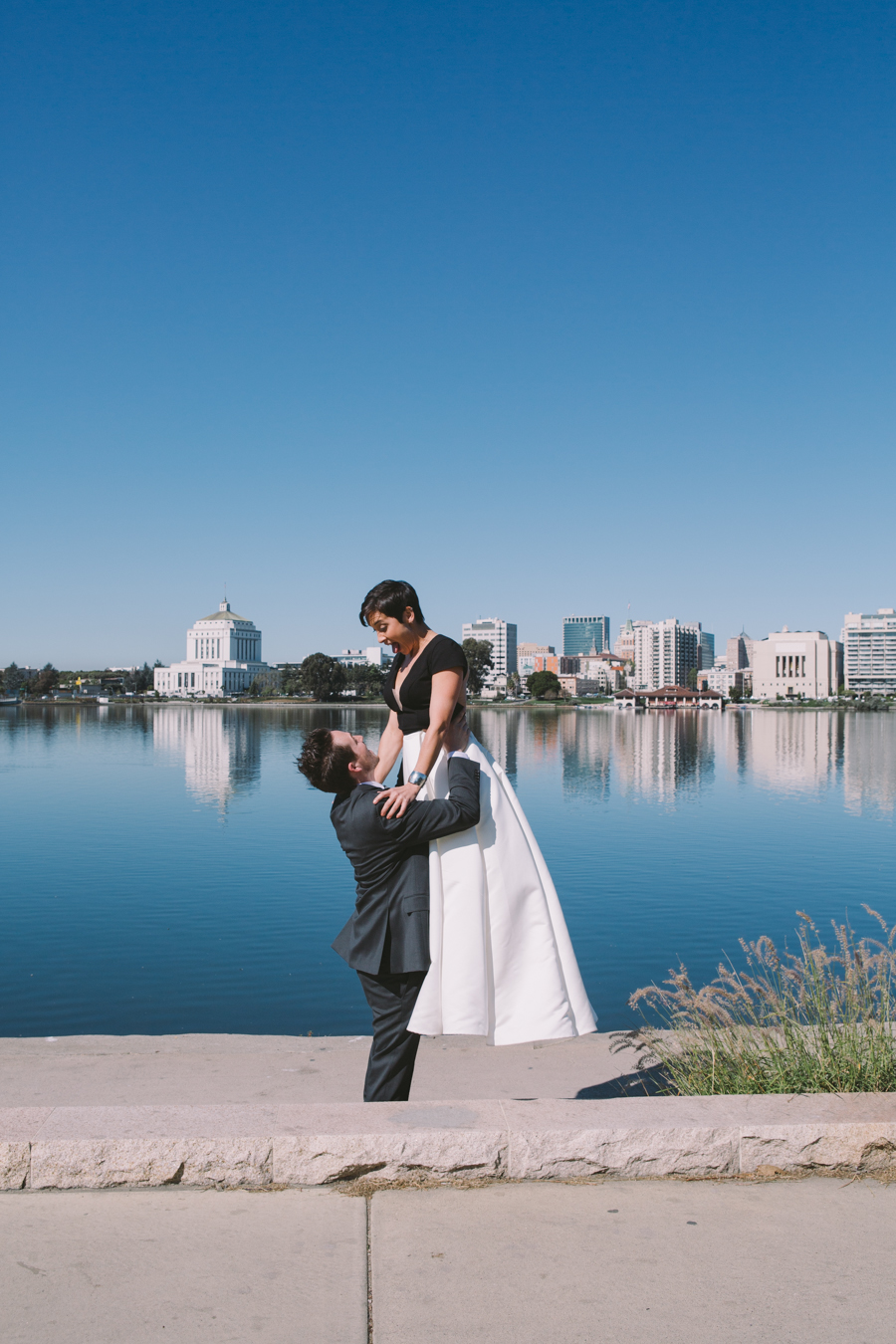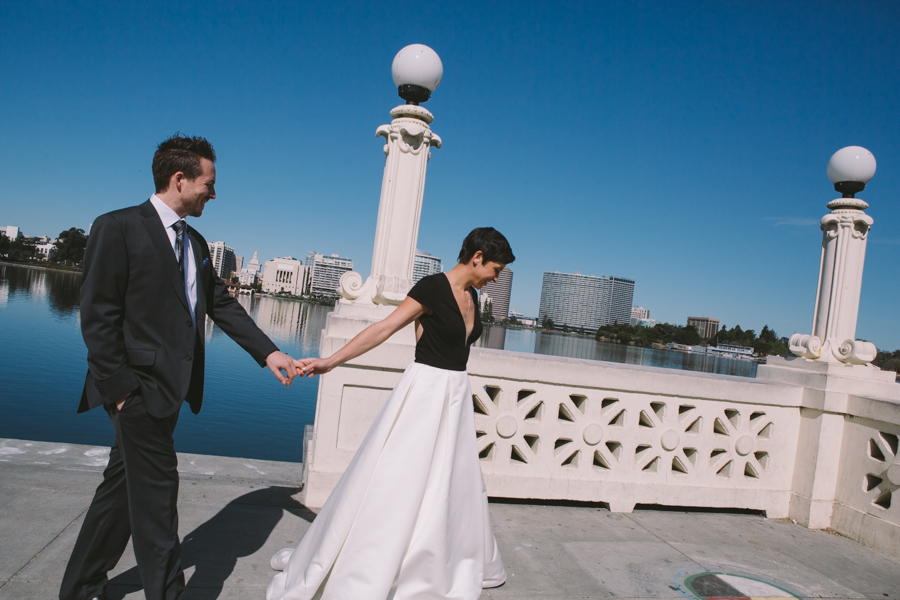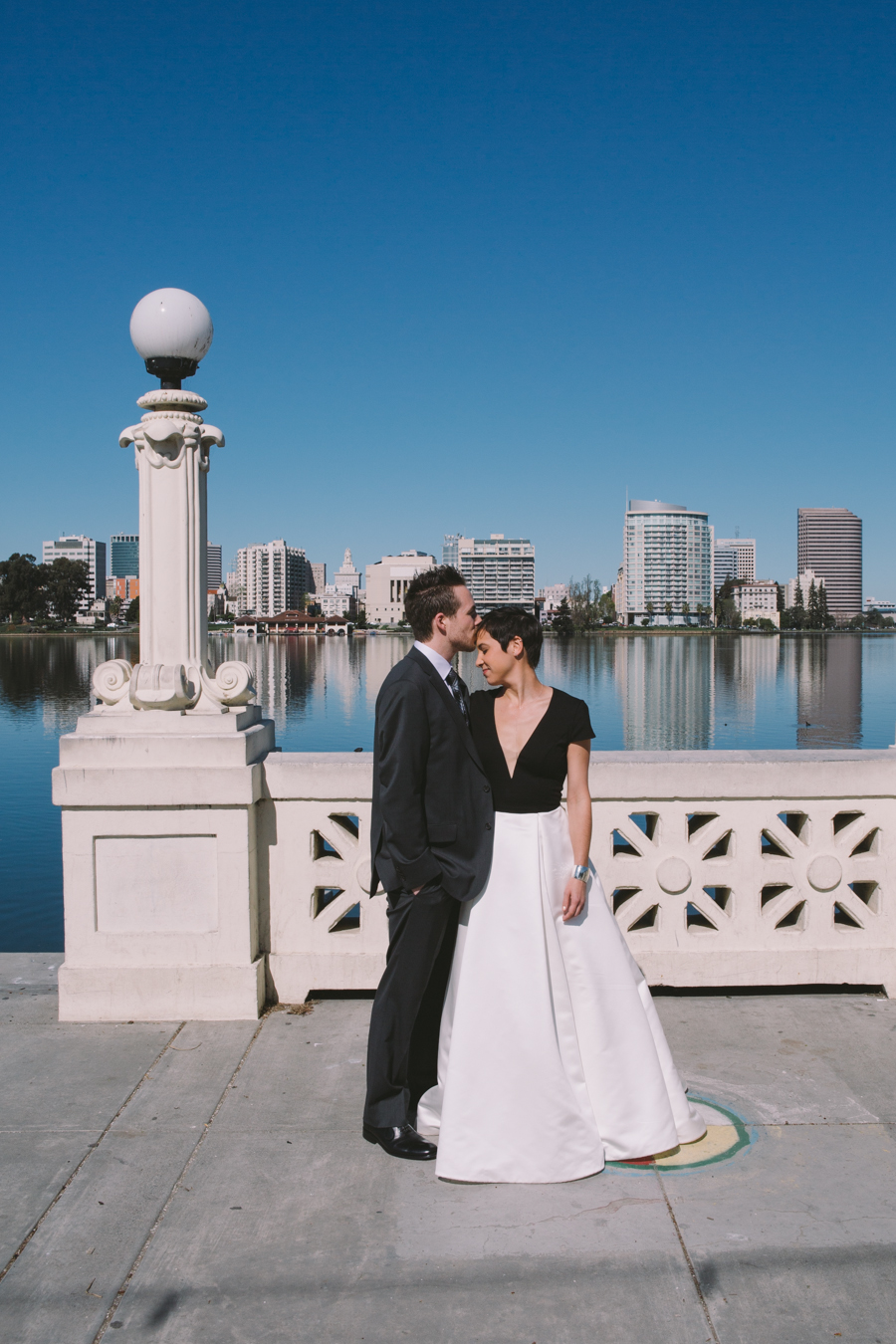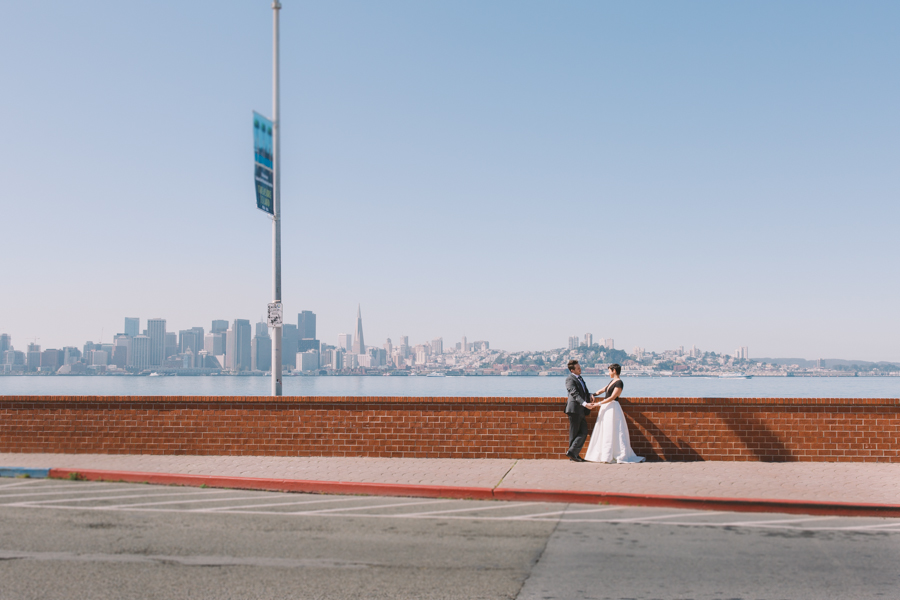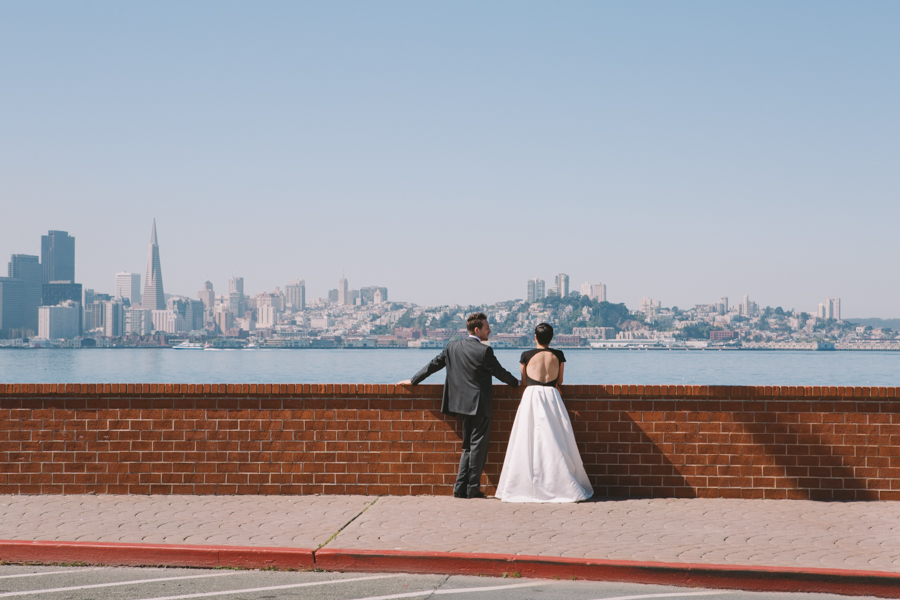 Oakland Bay Area Wedding Photography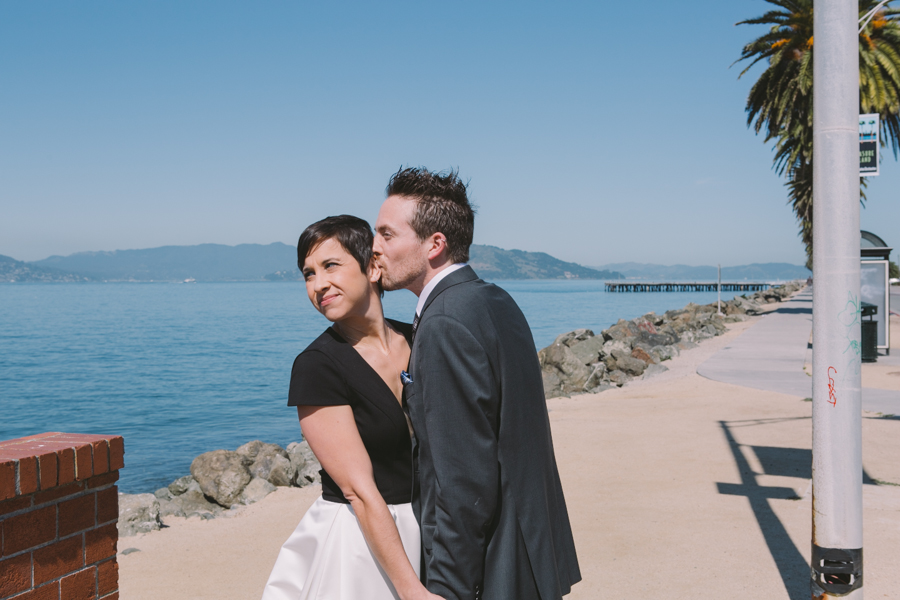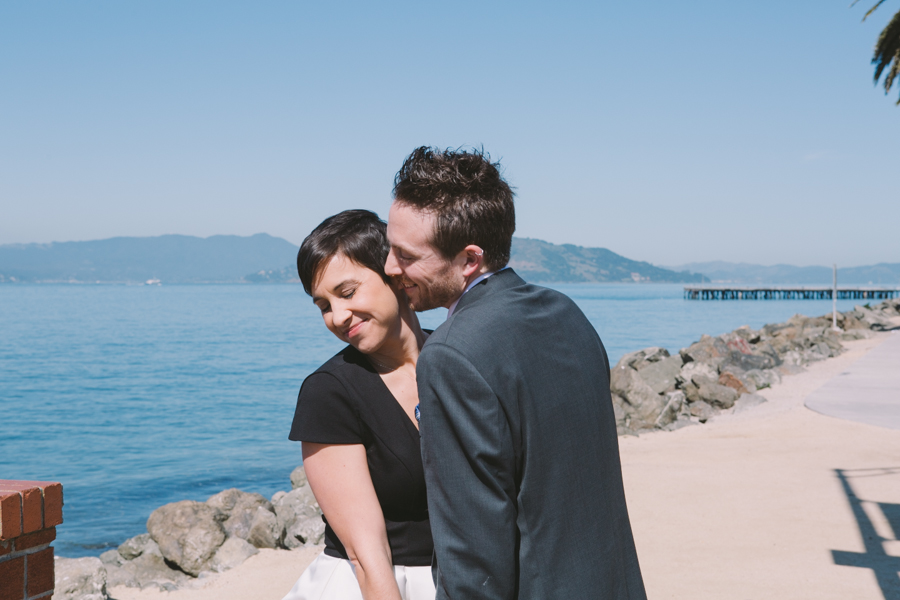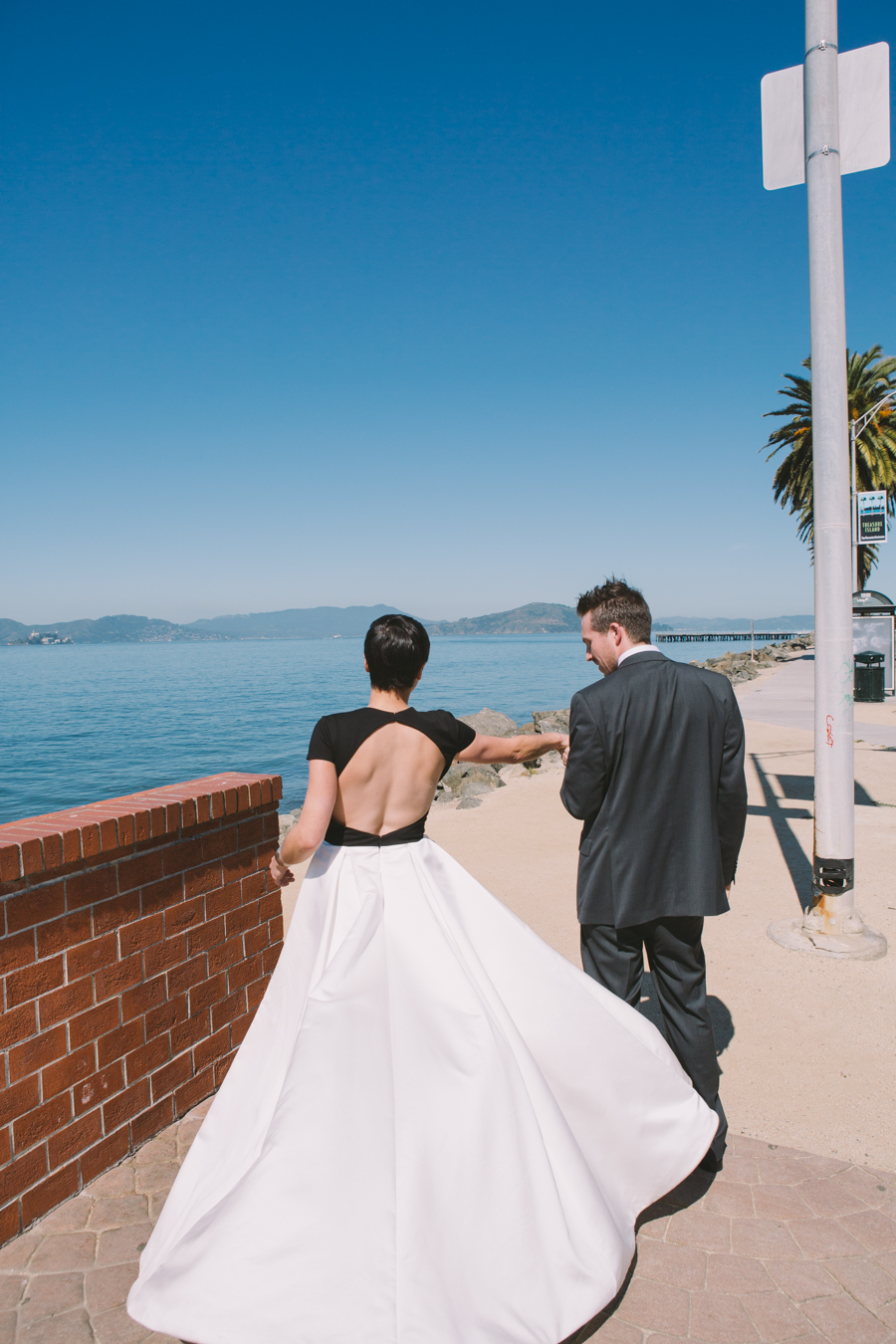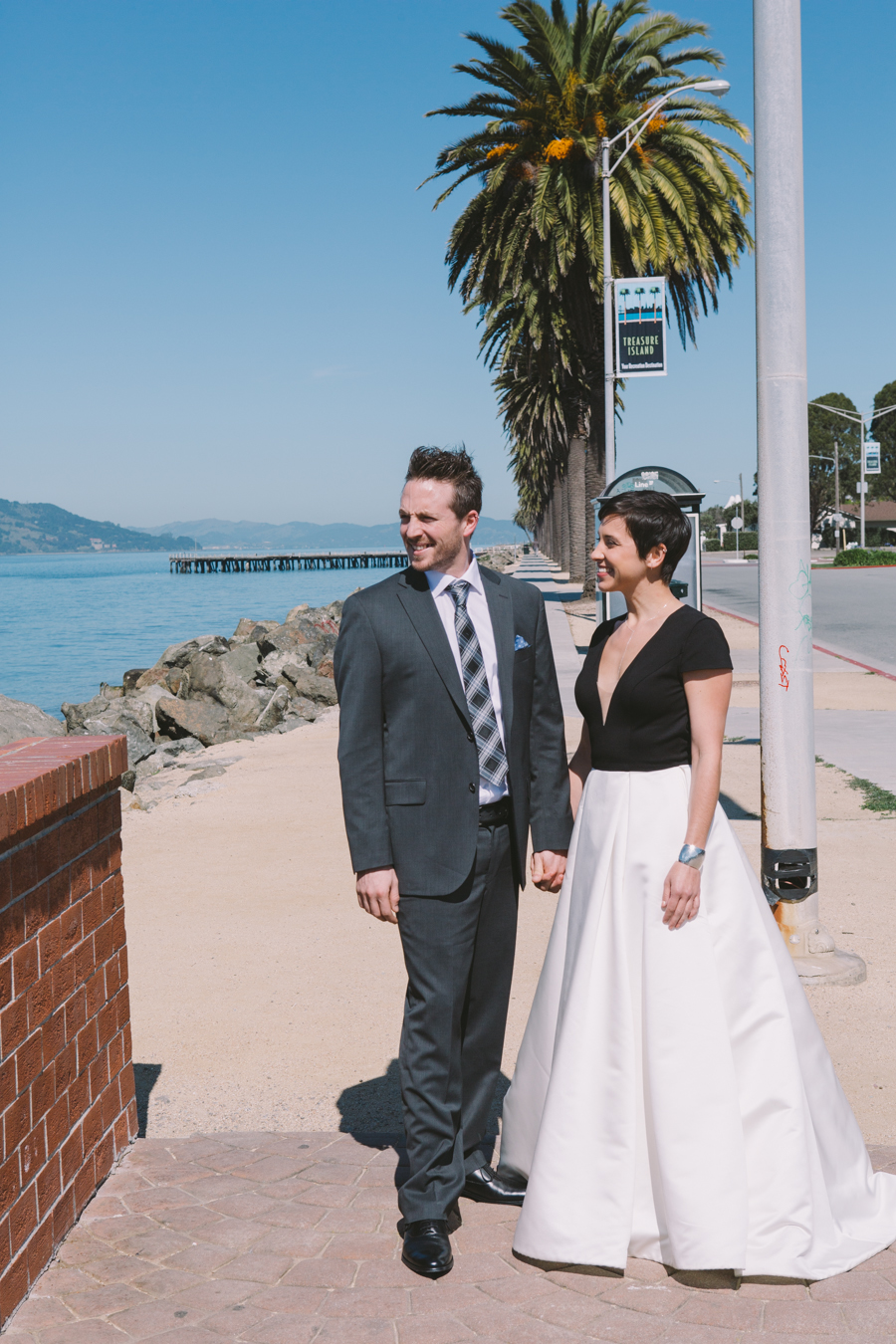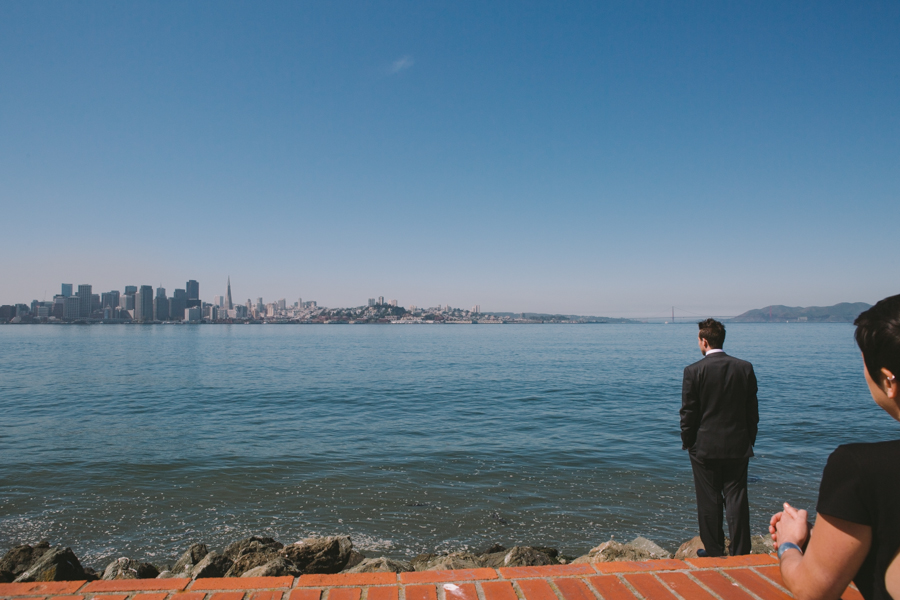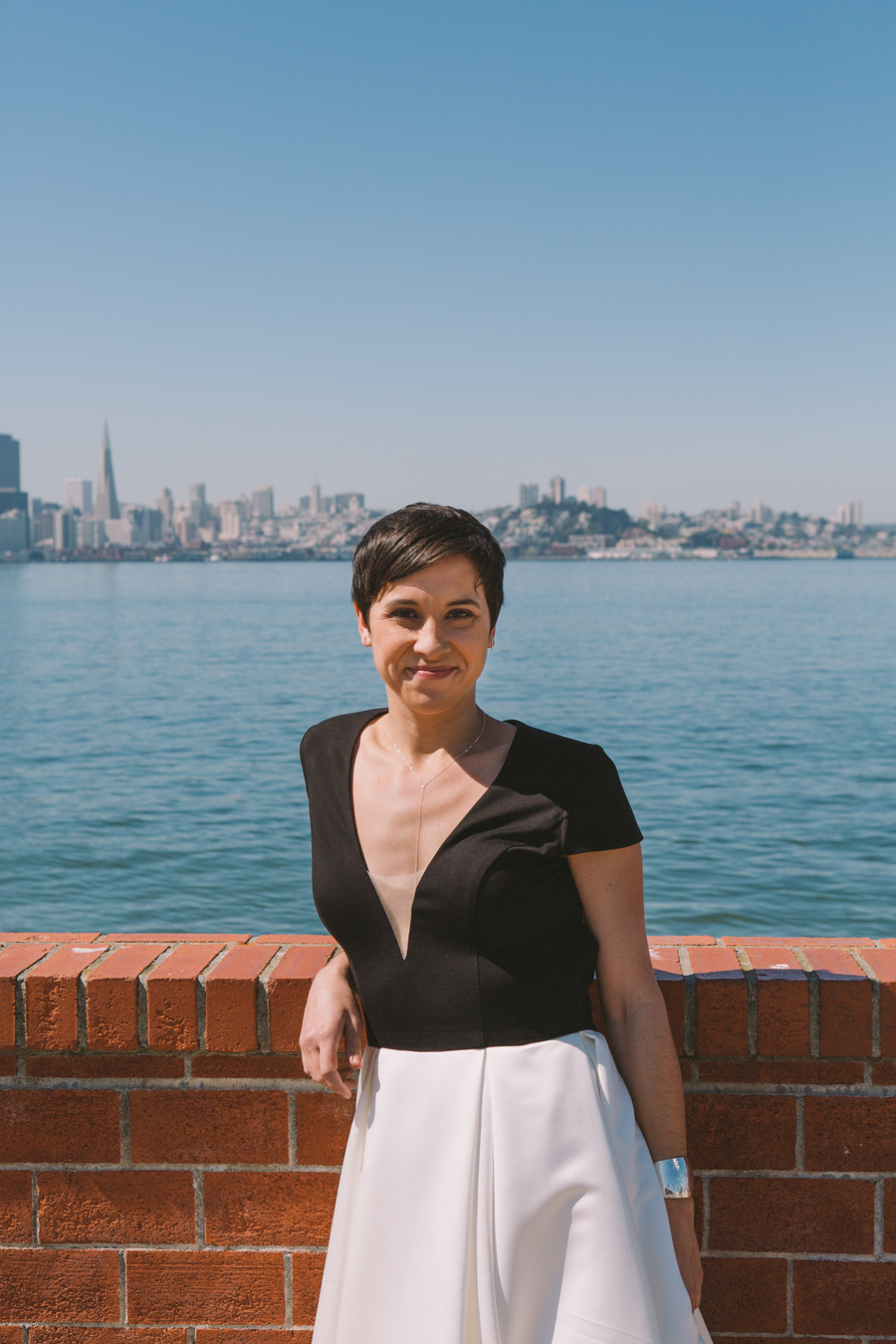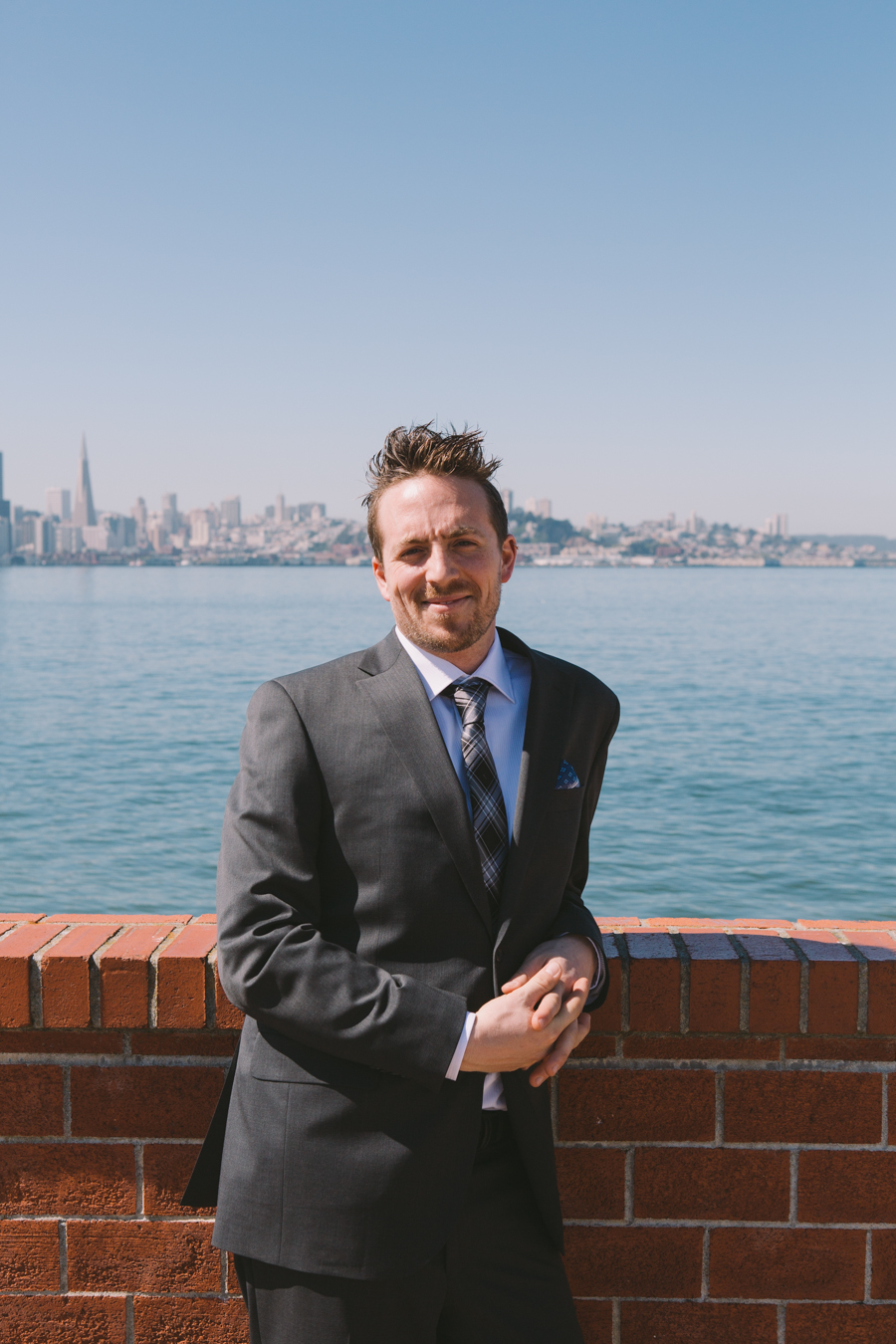 Oakland Bay Area Wedding Photography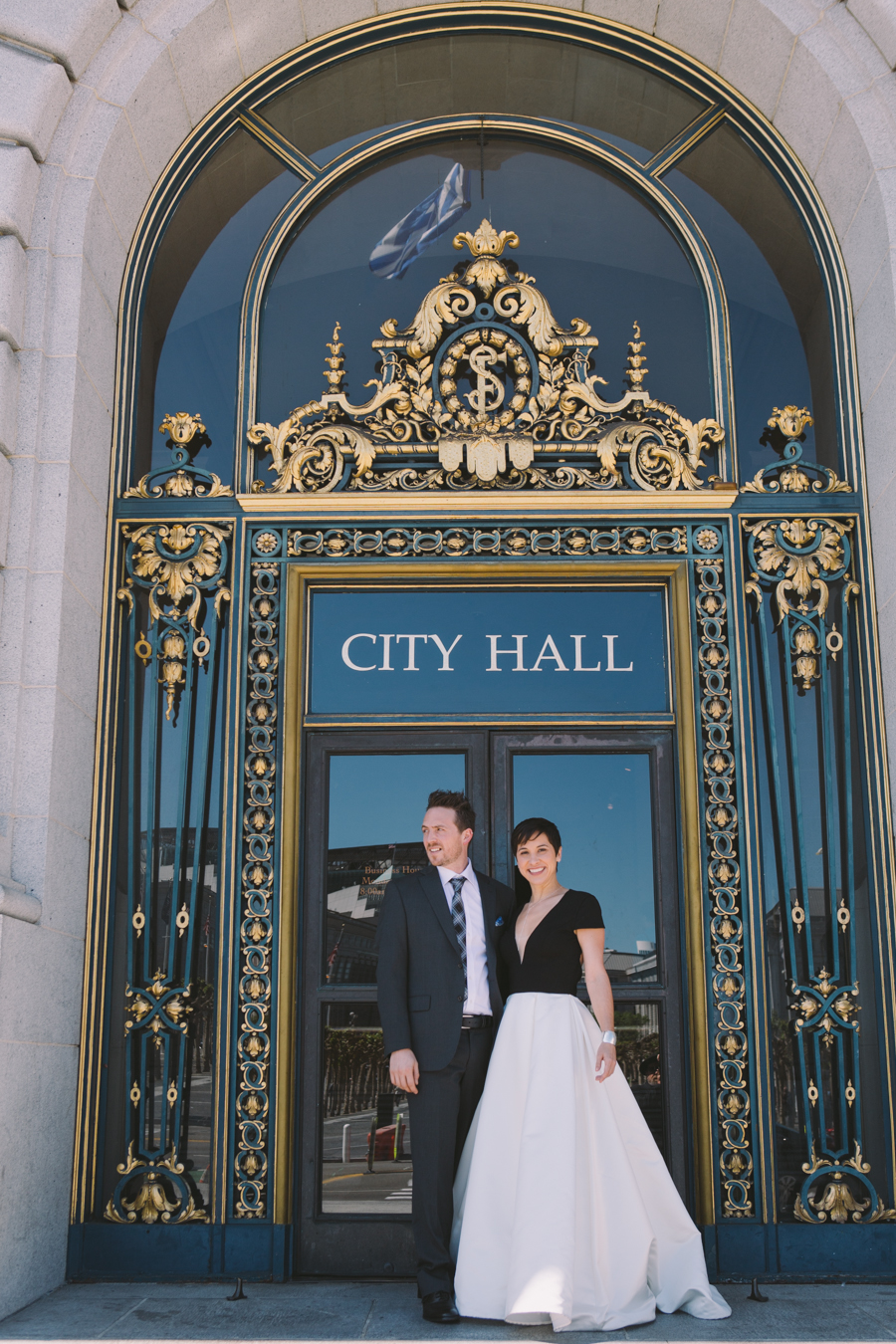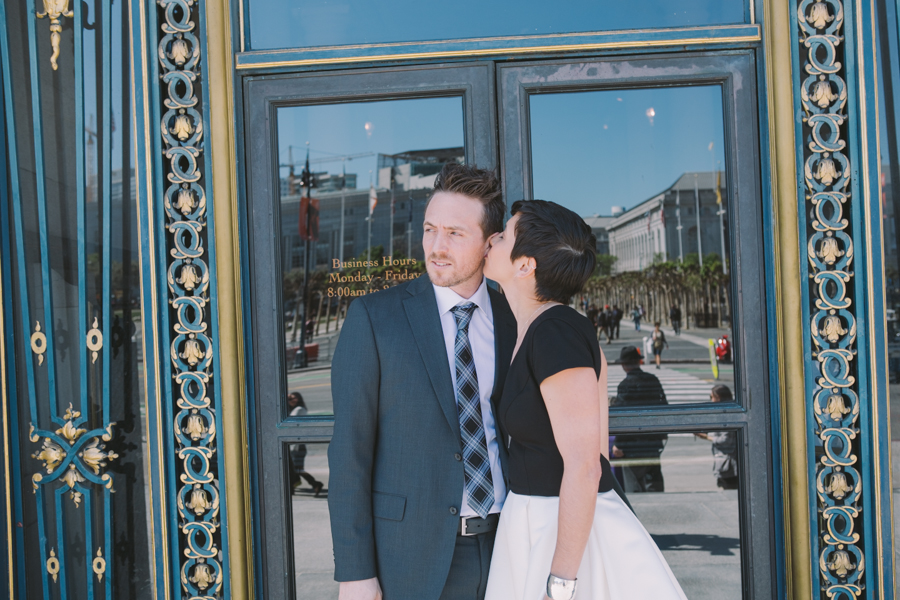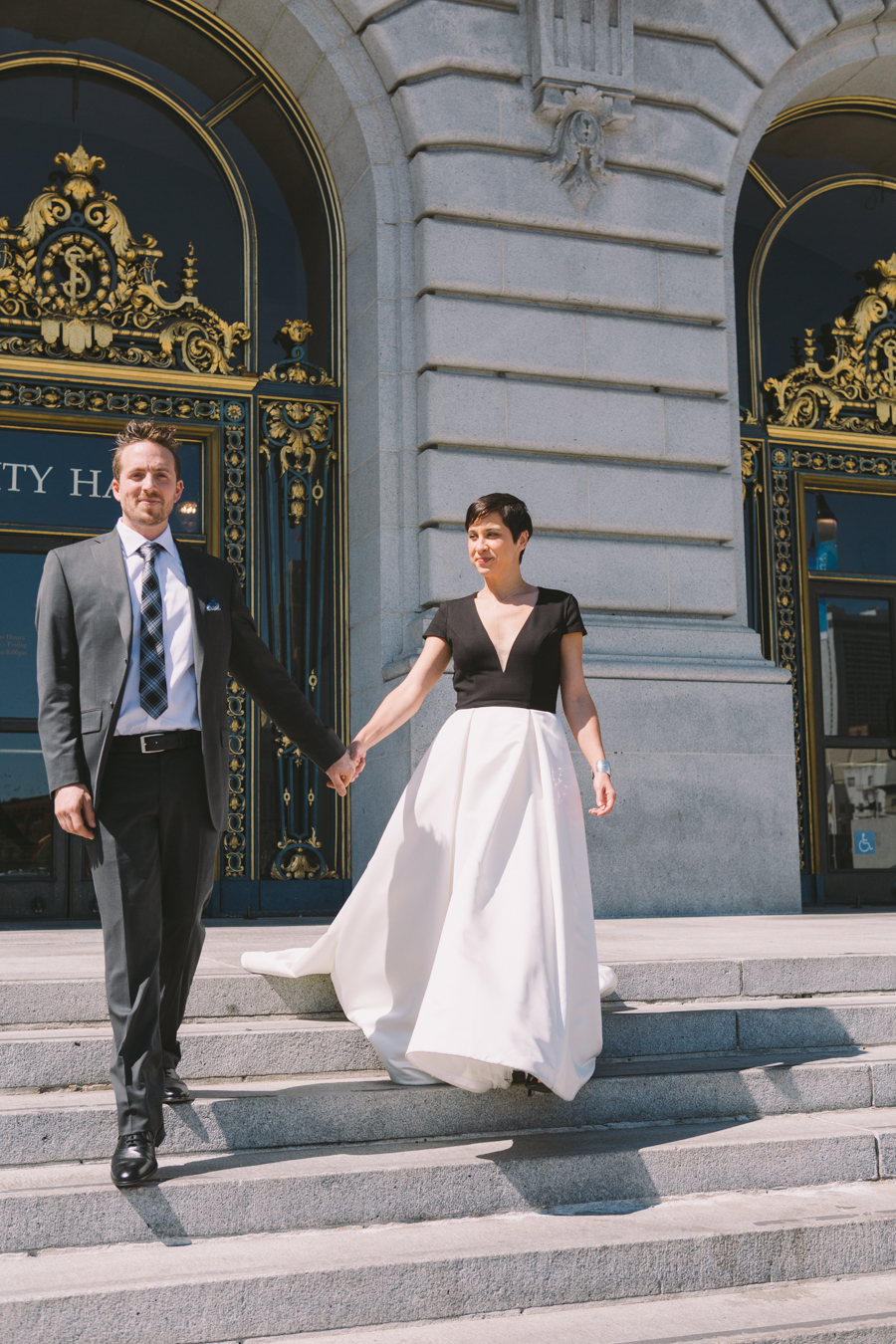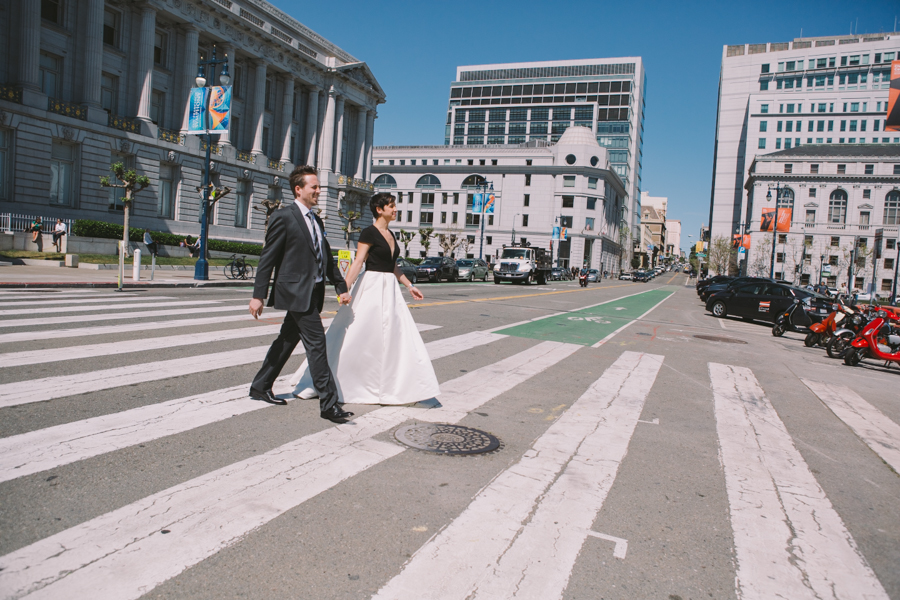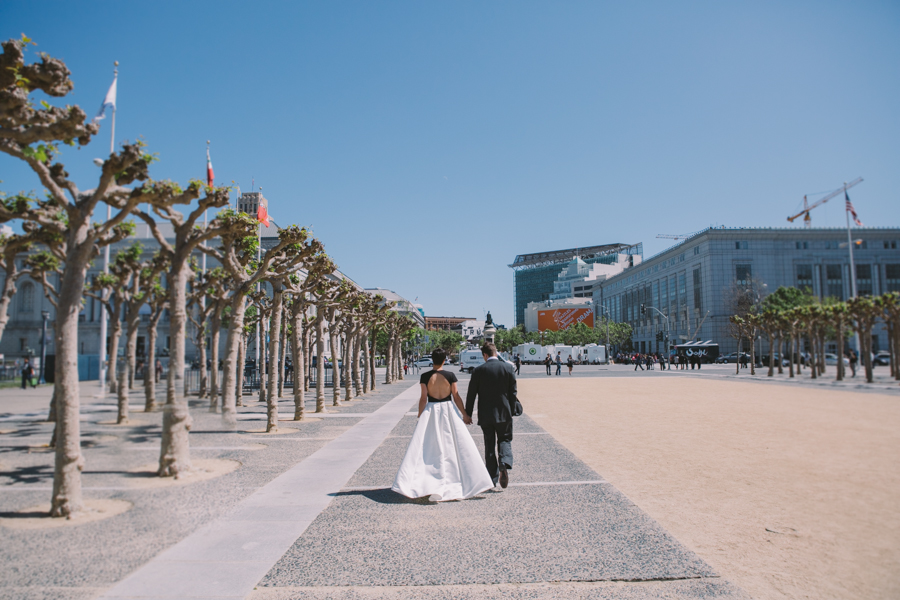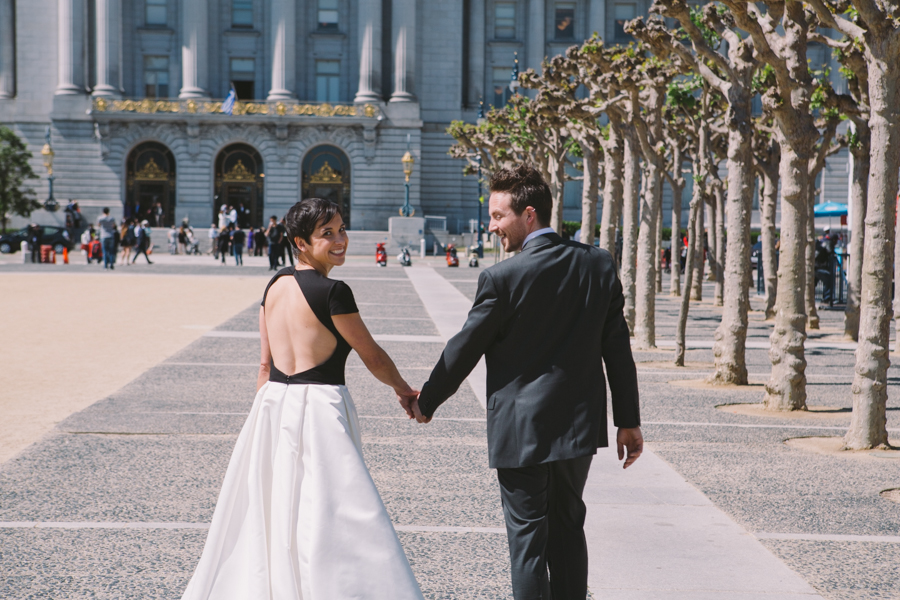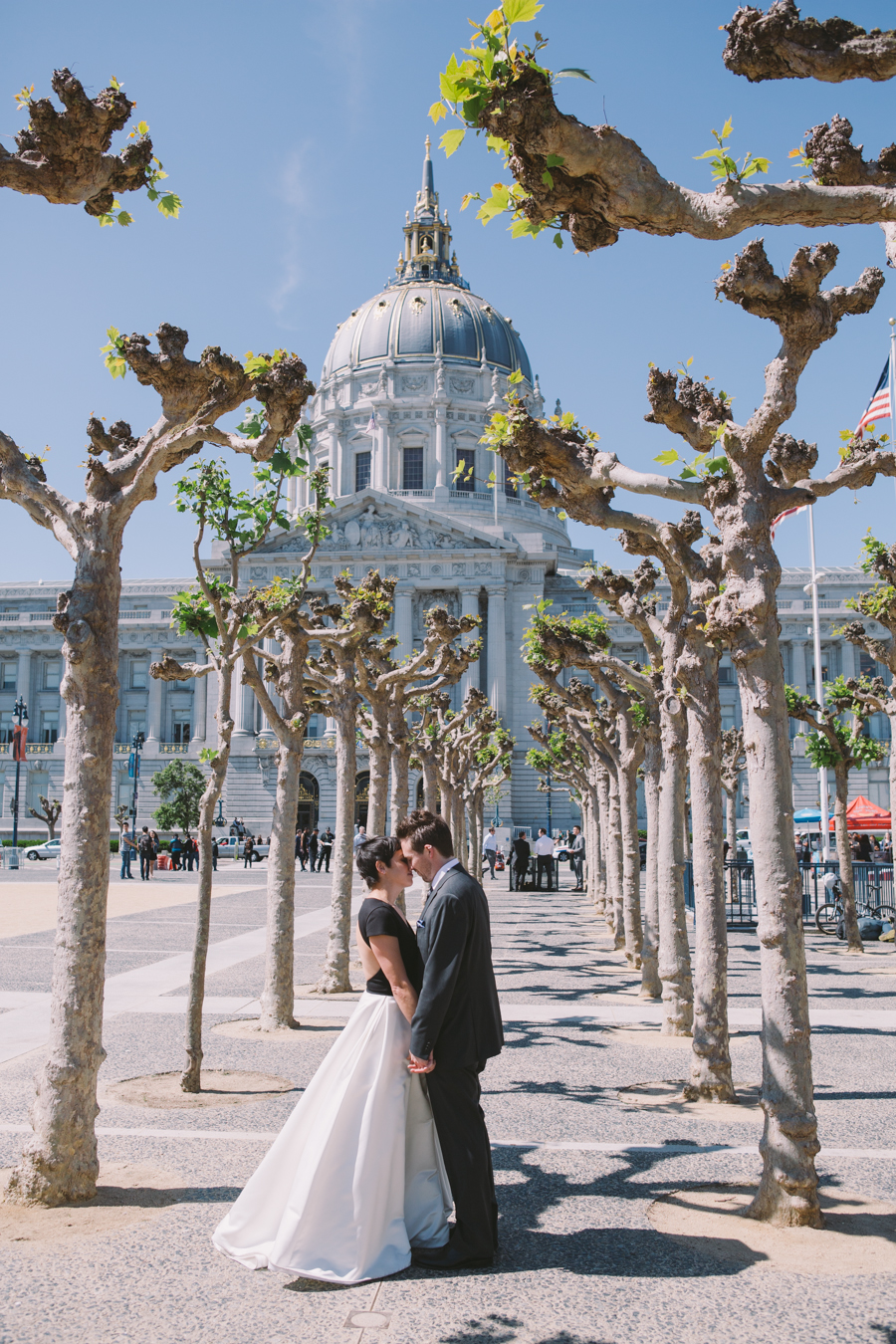 Oakland Bay Area Wedding Photography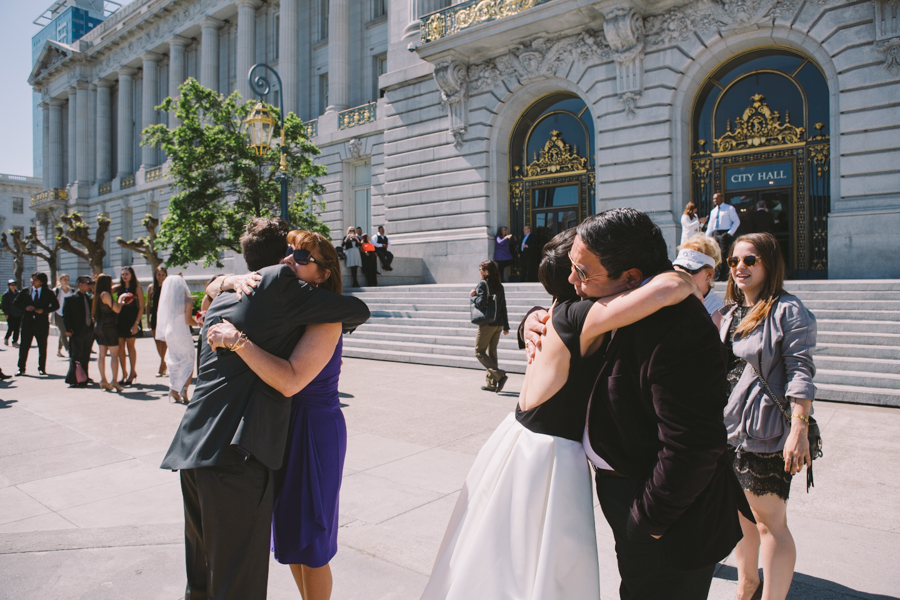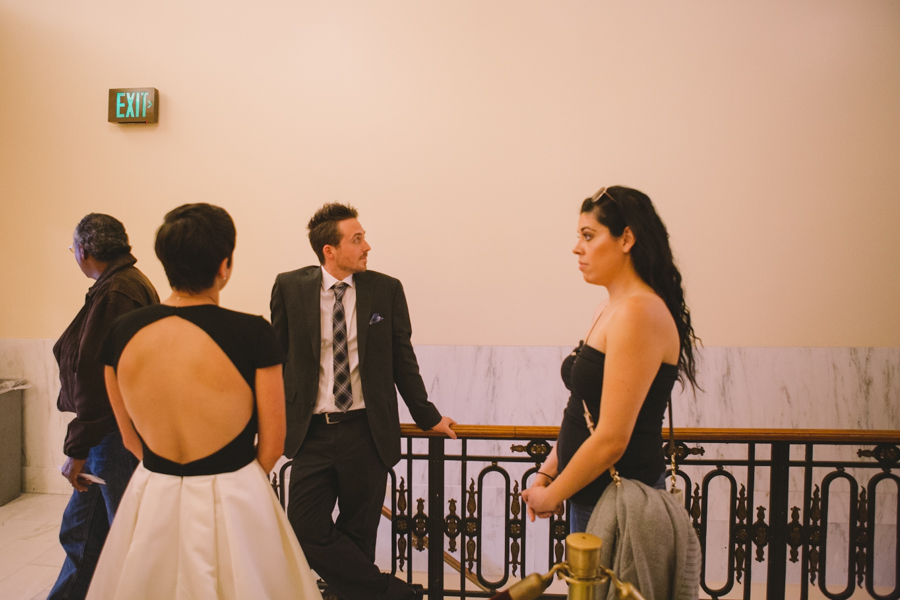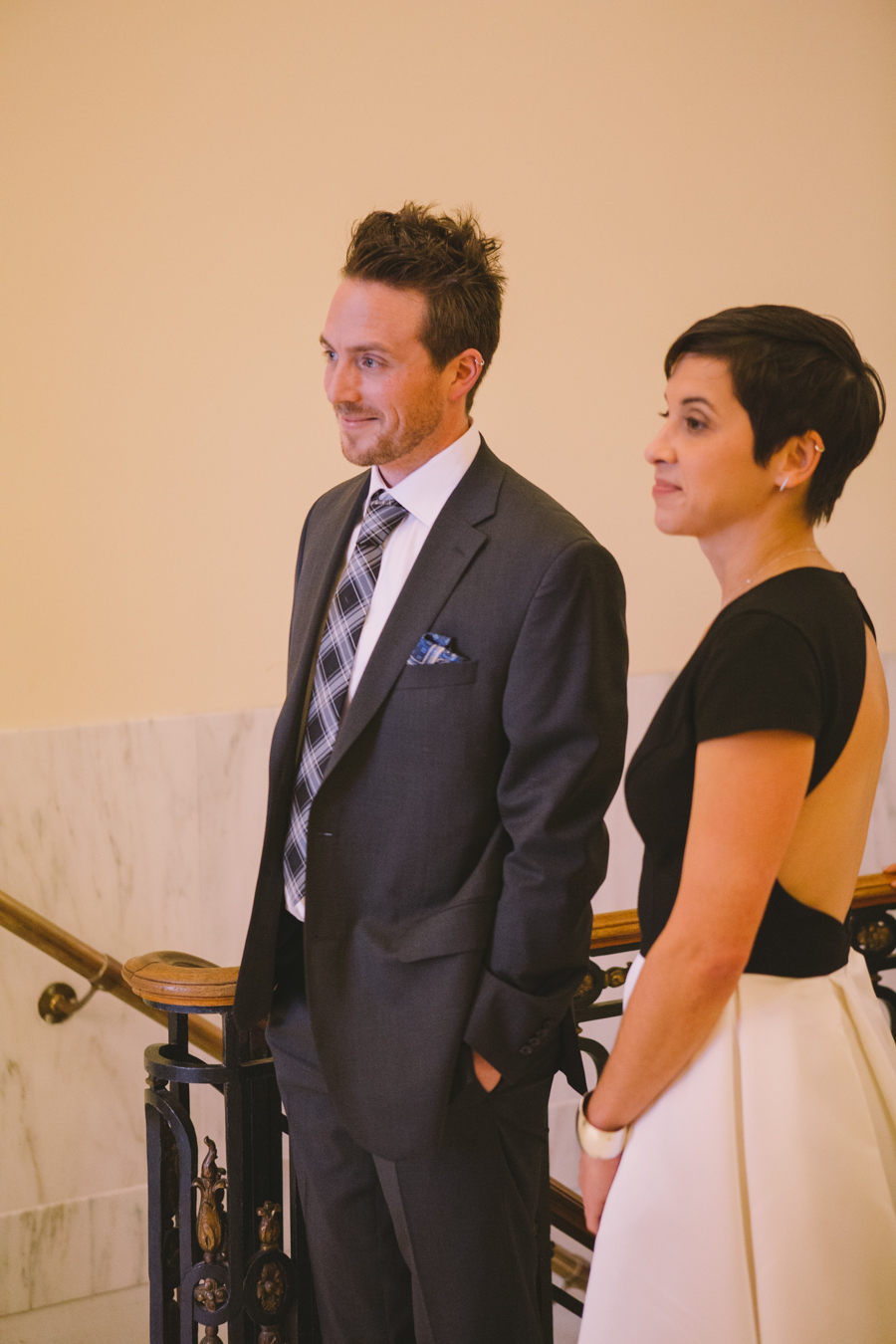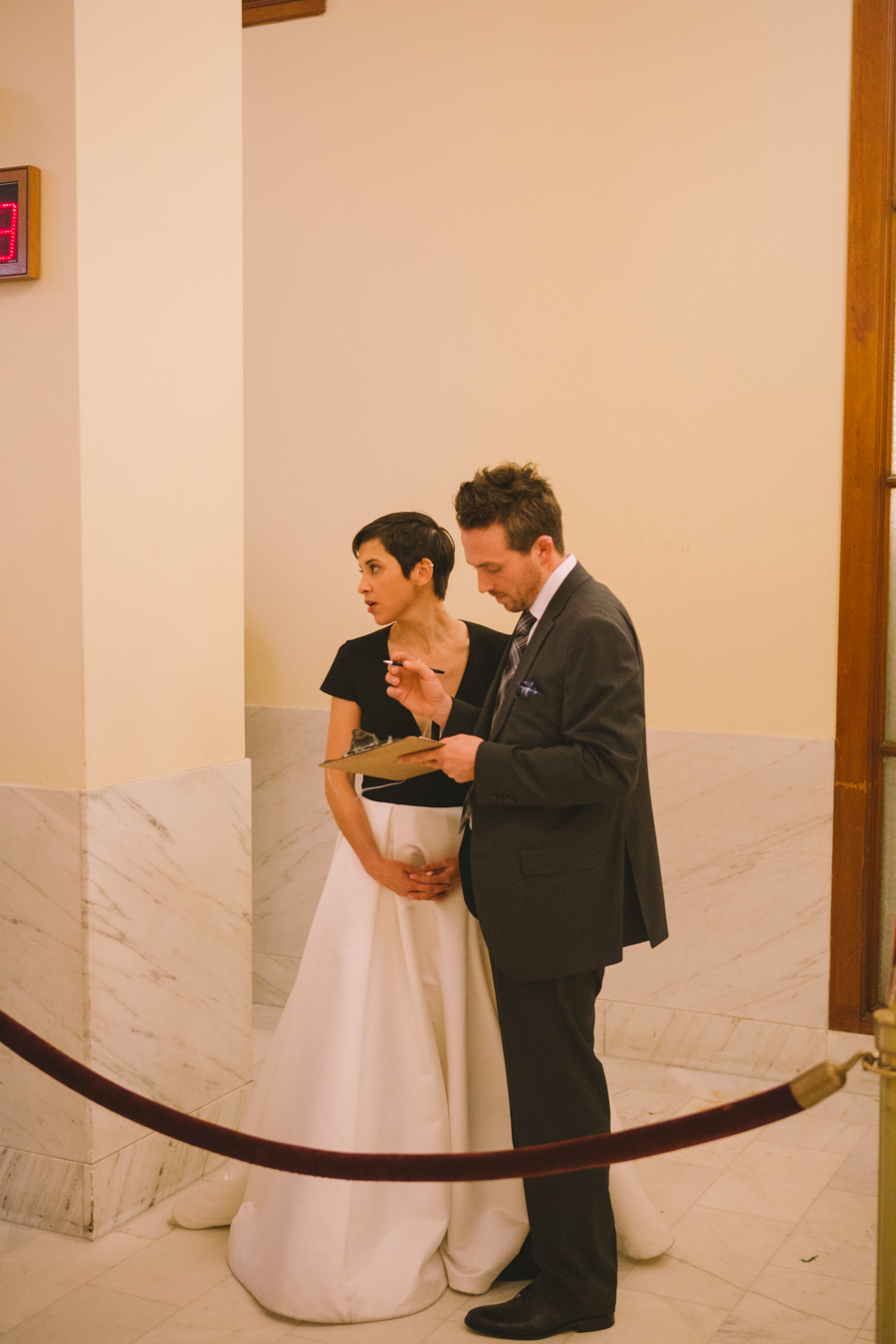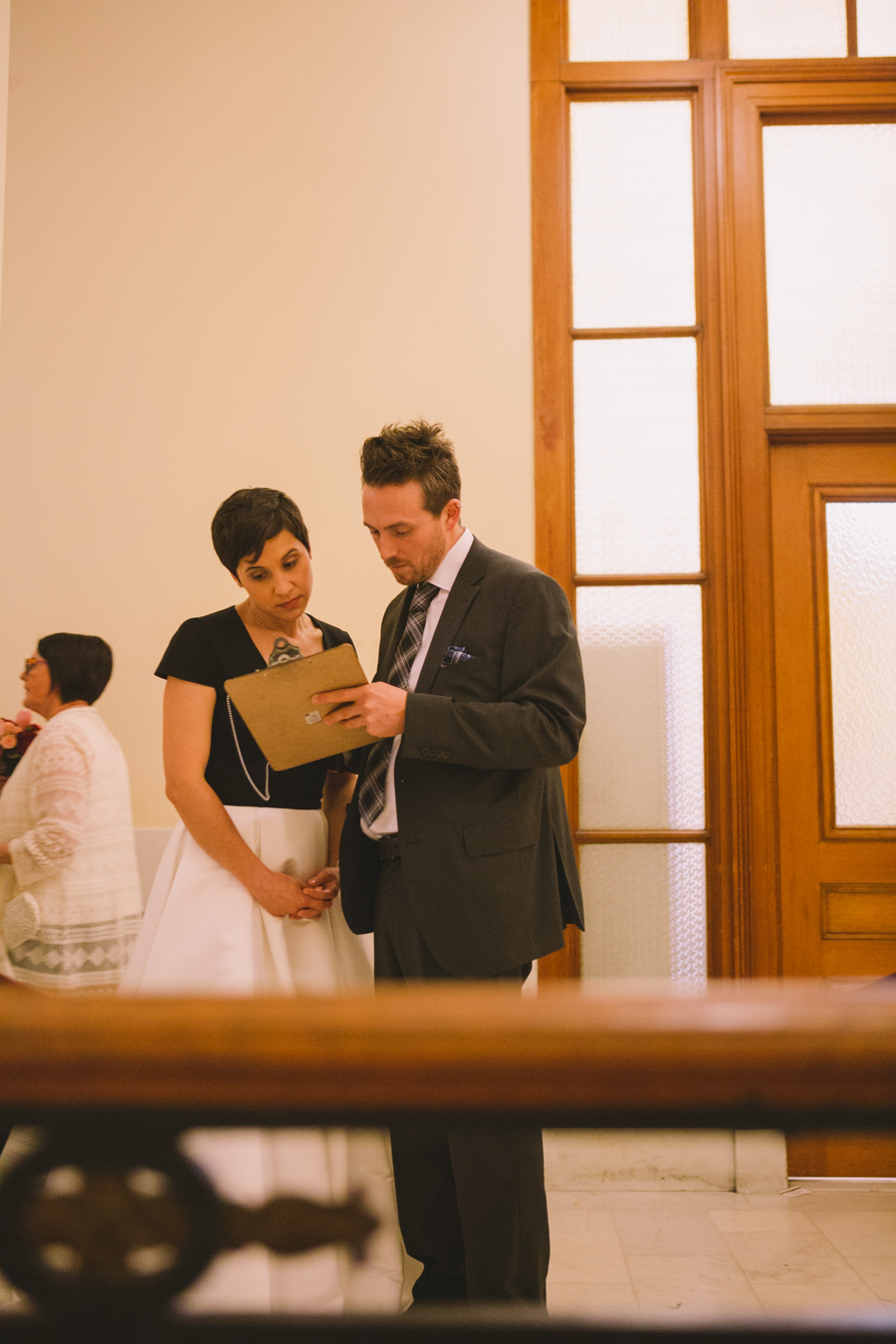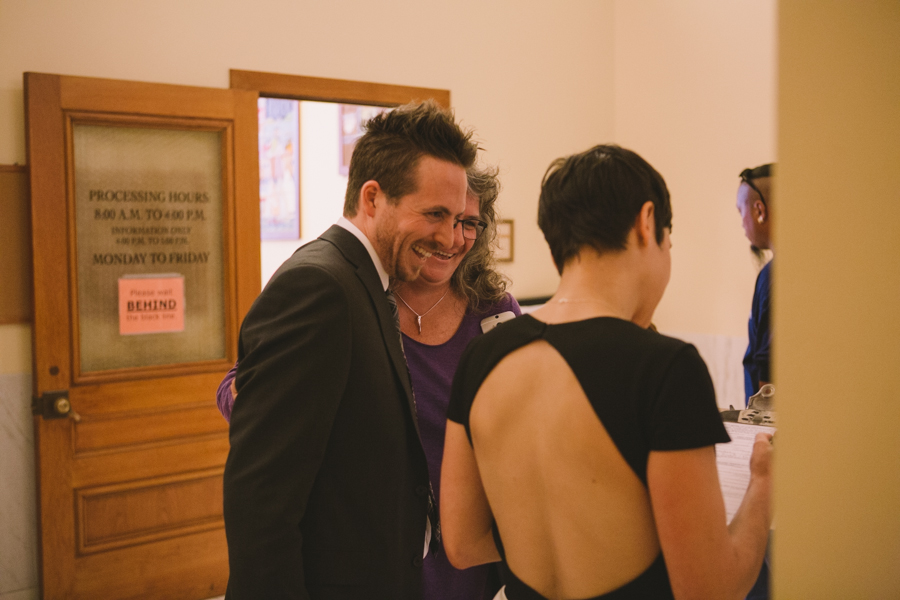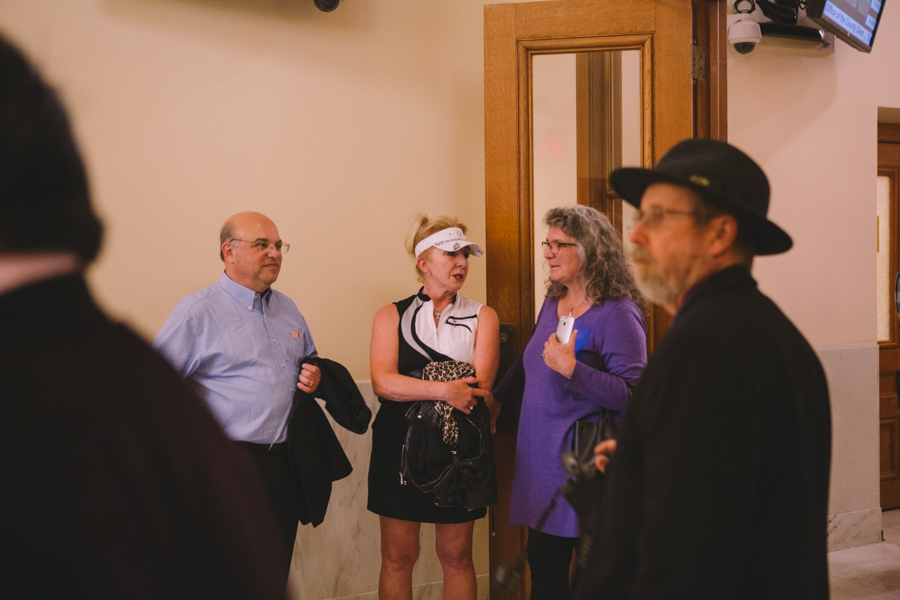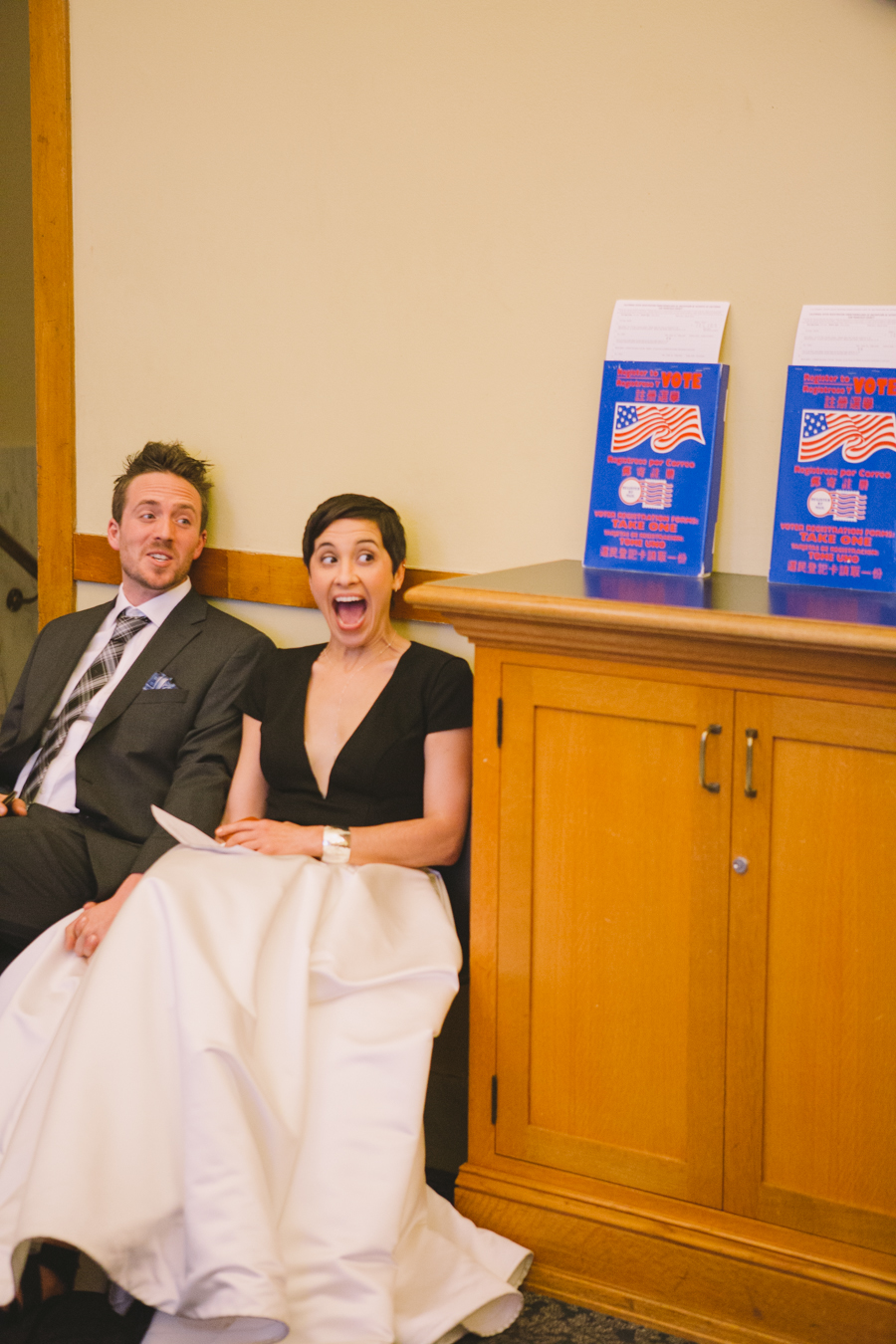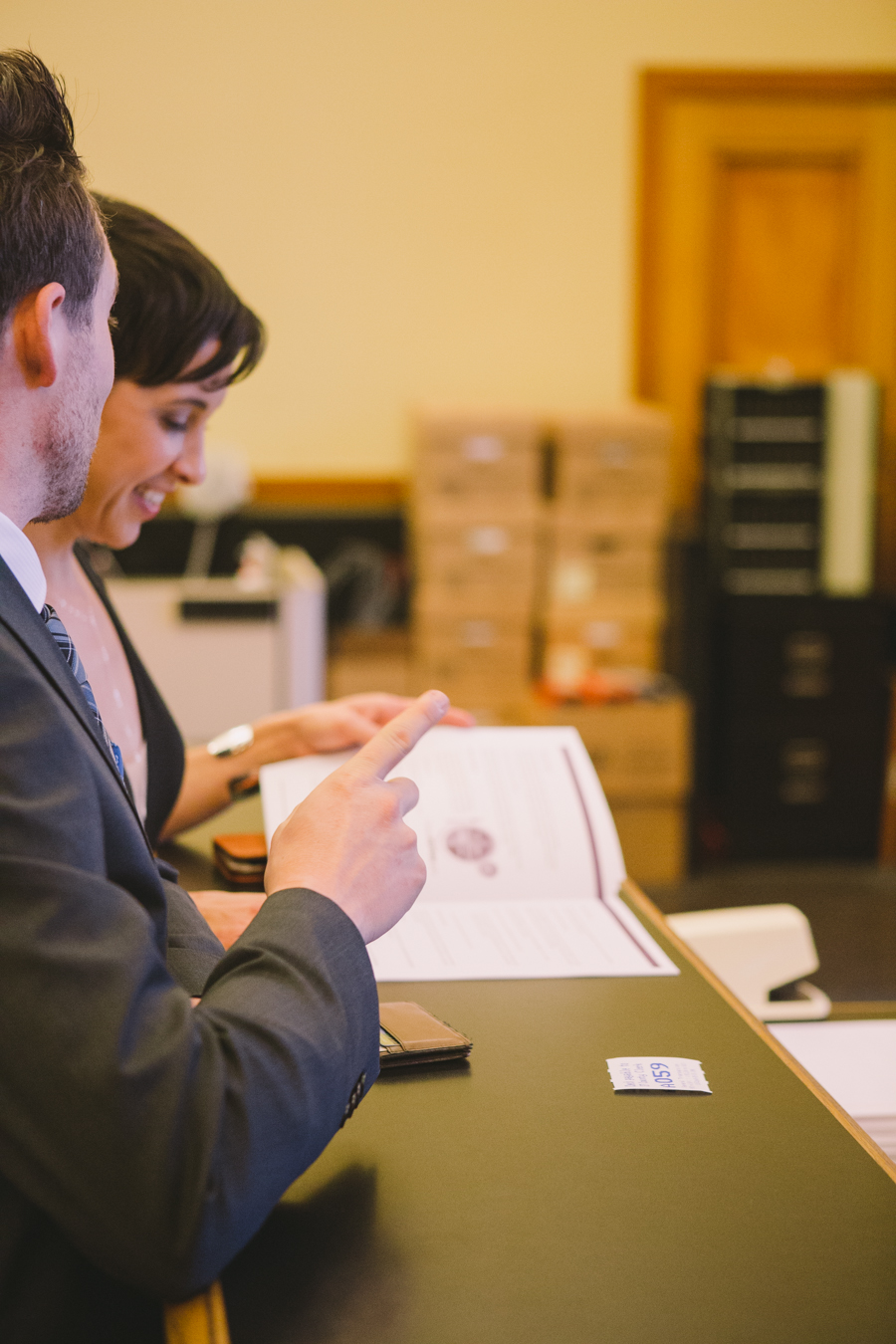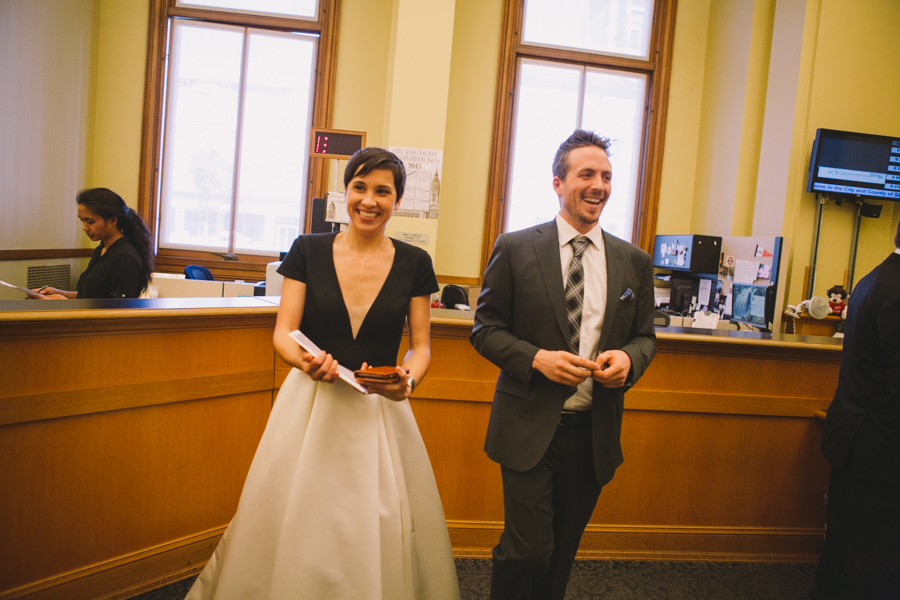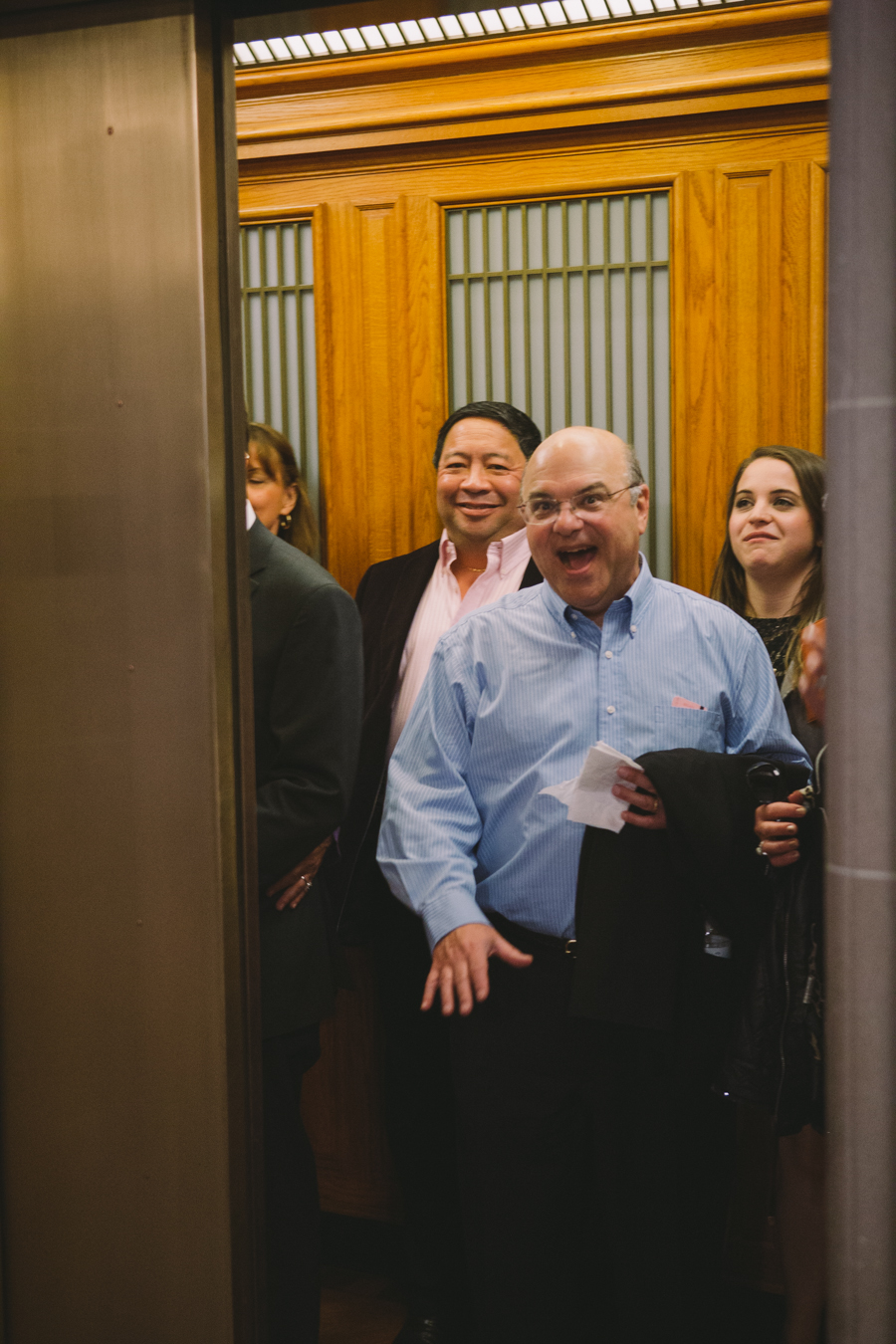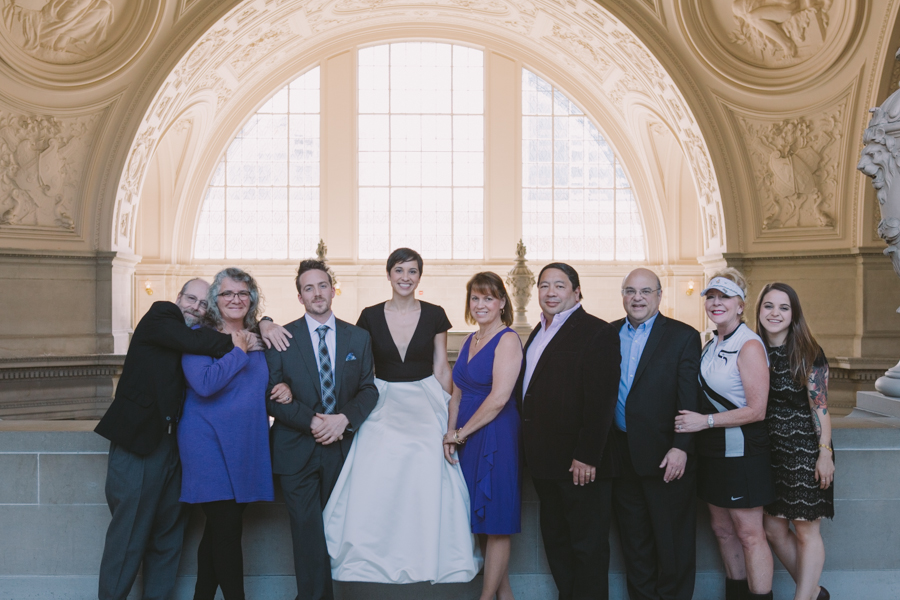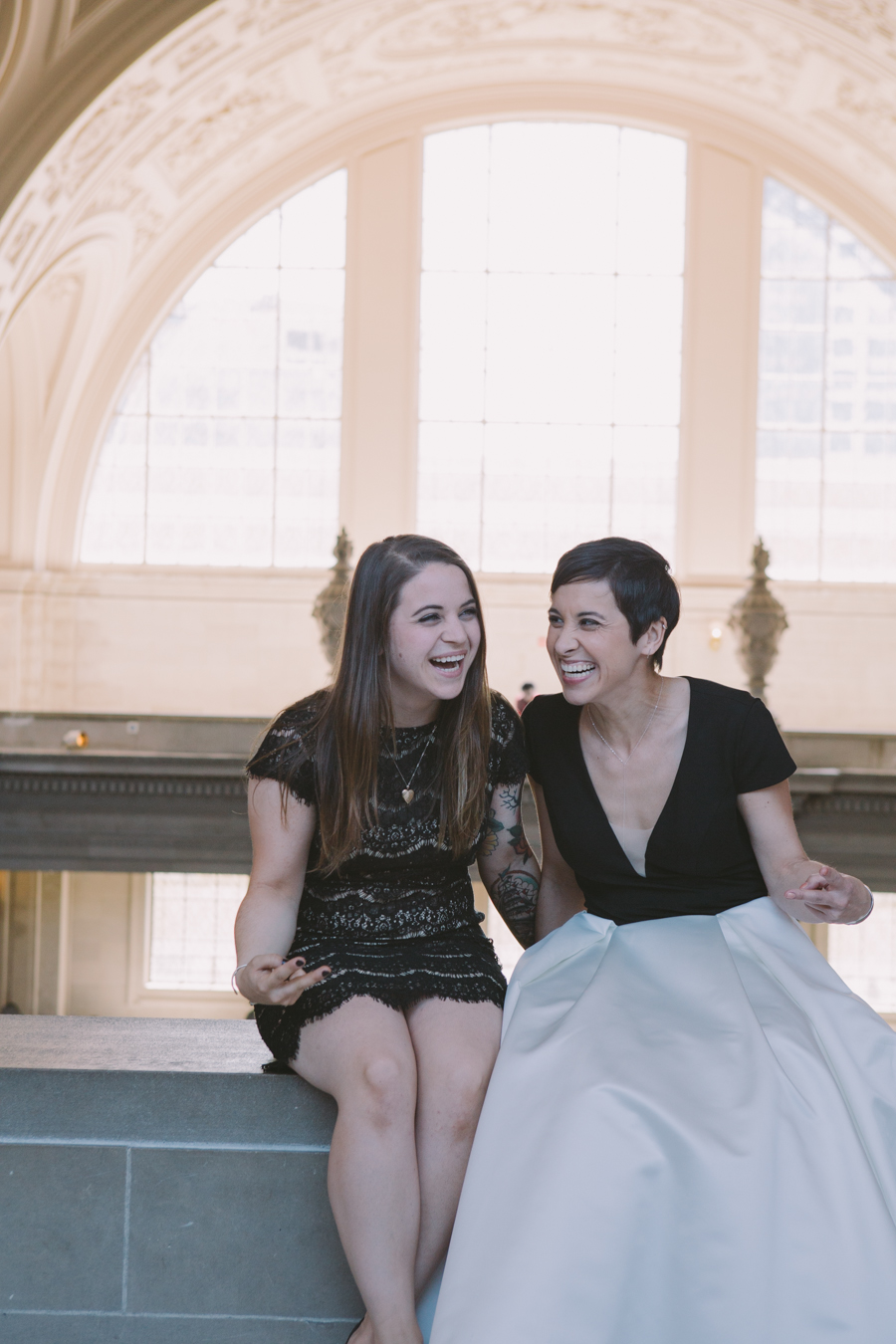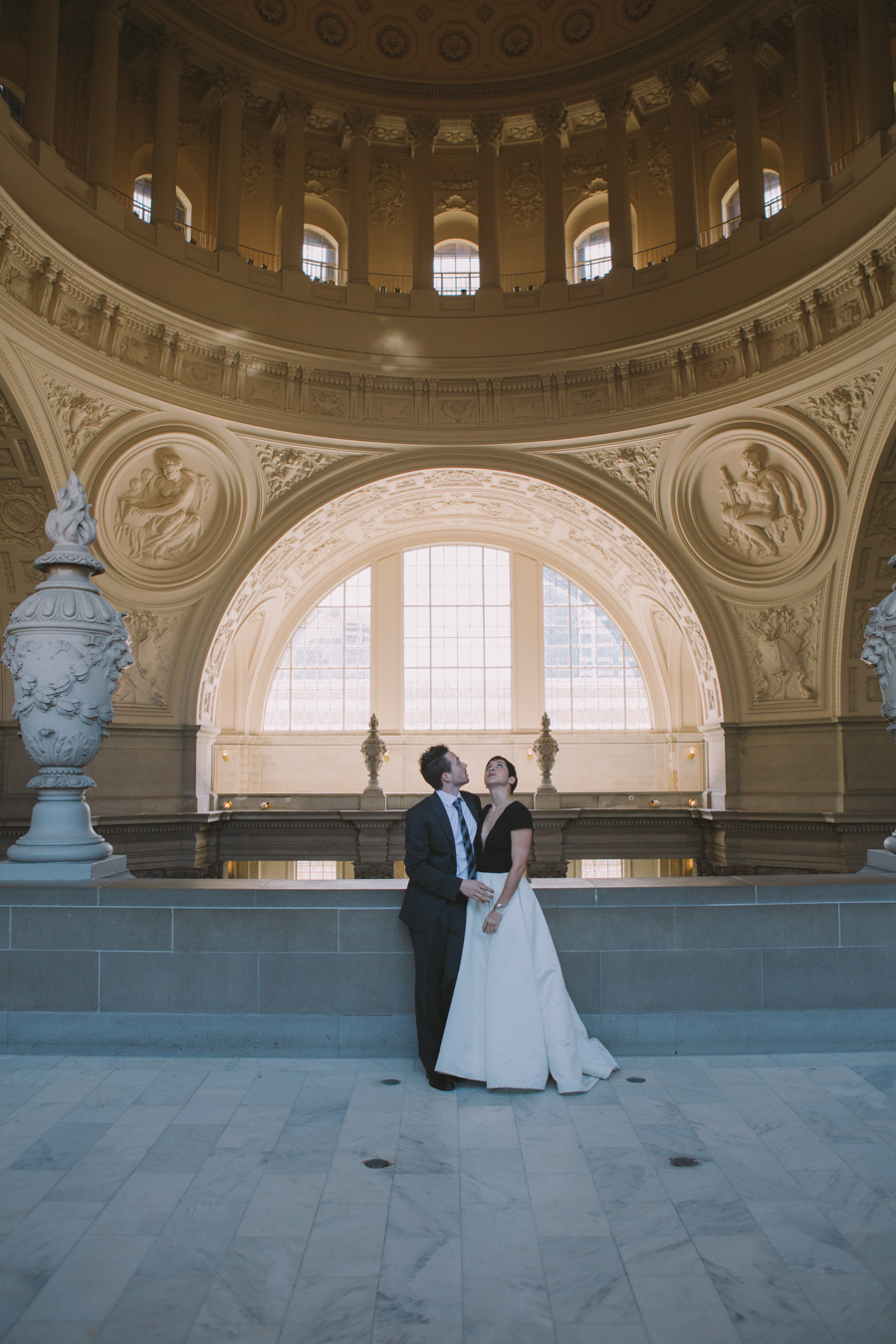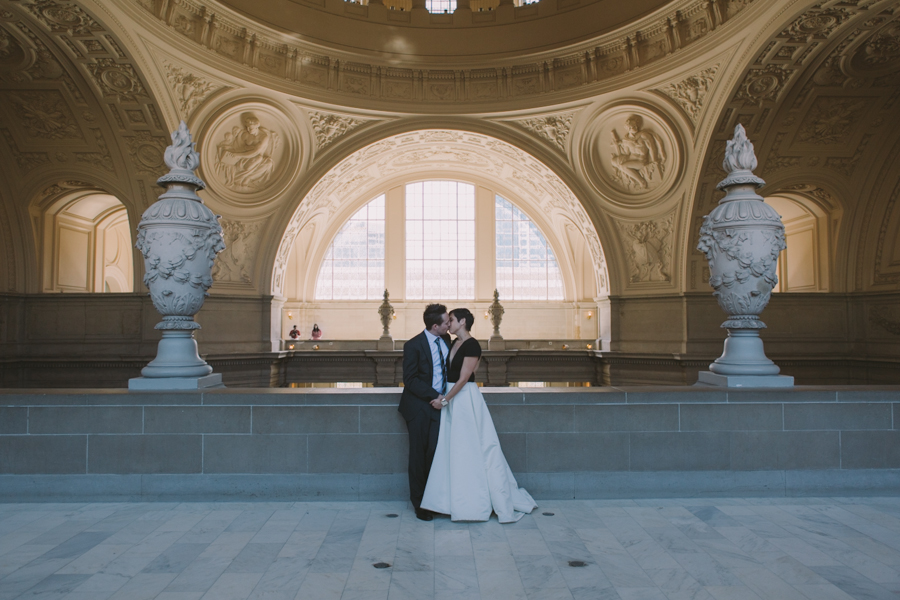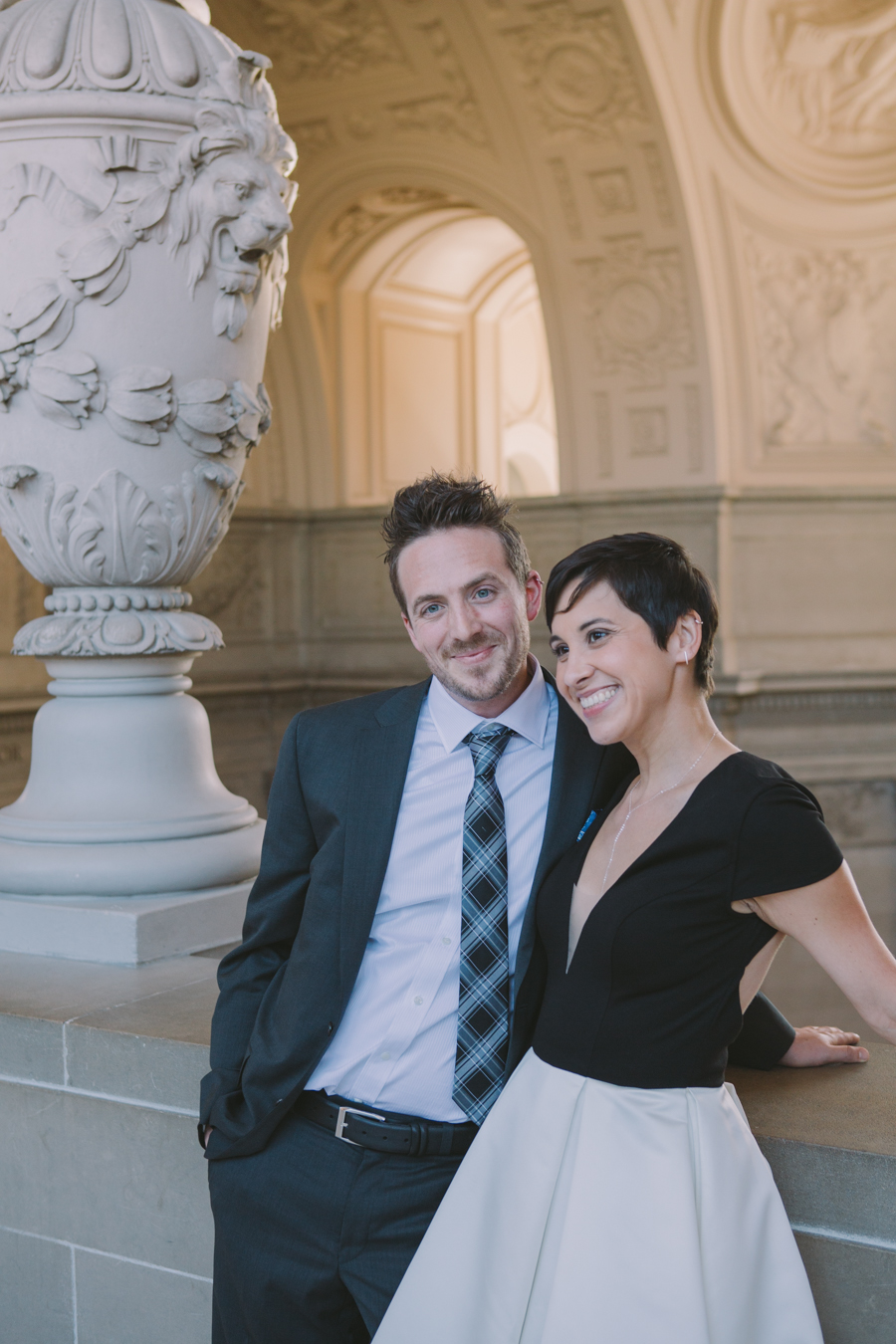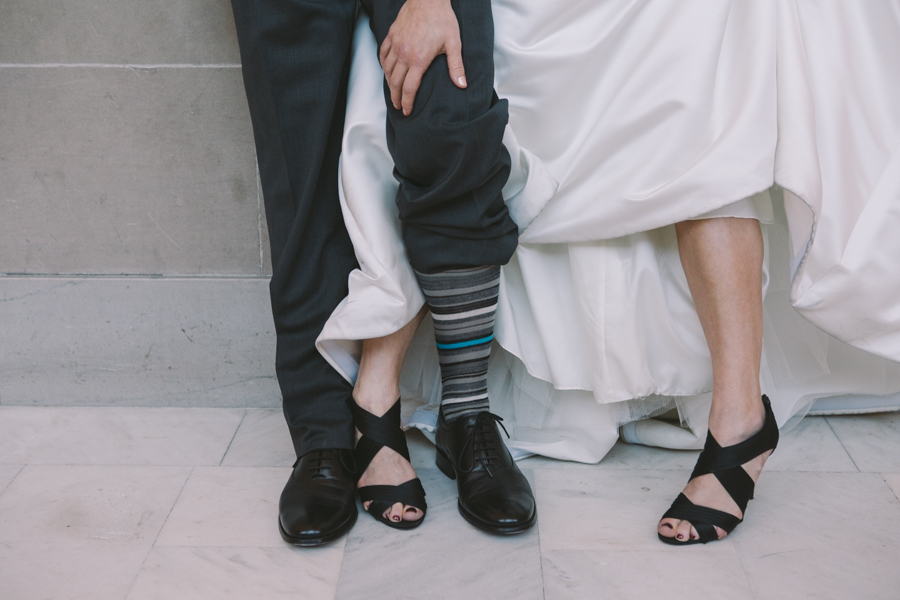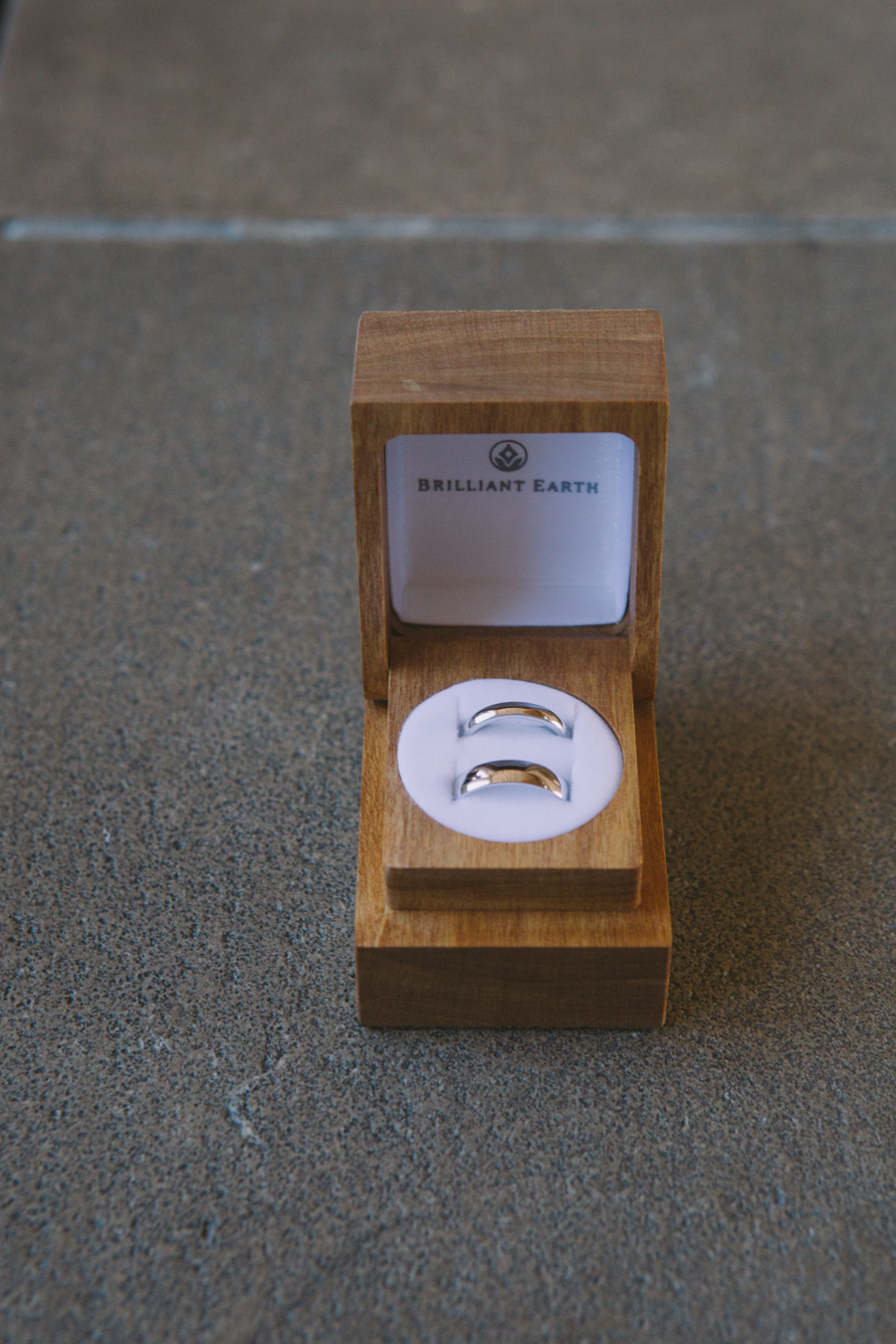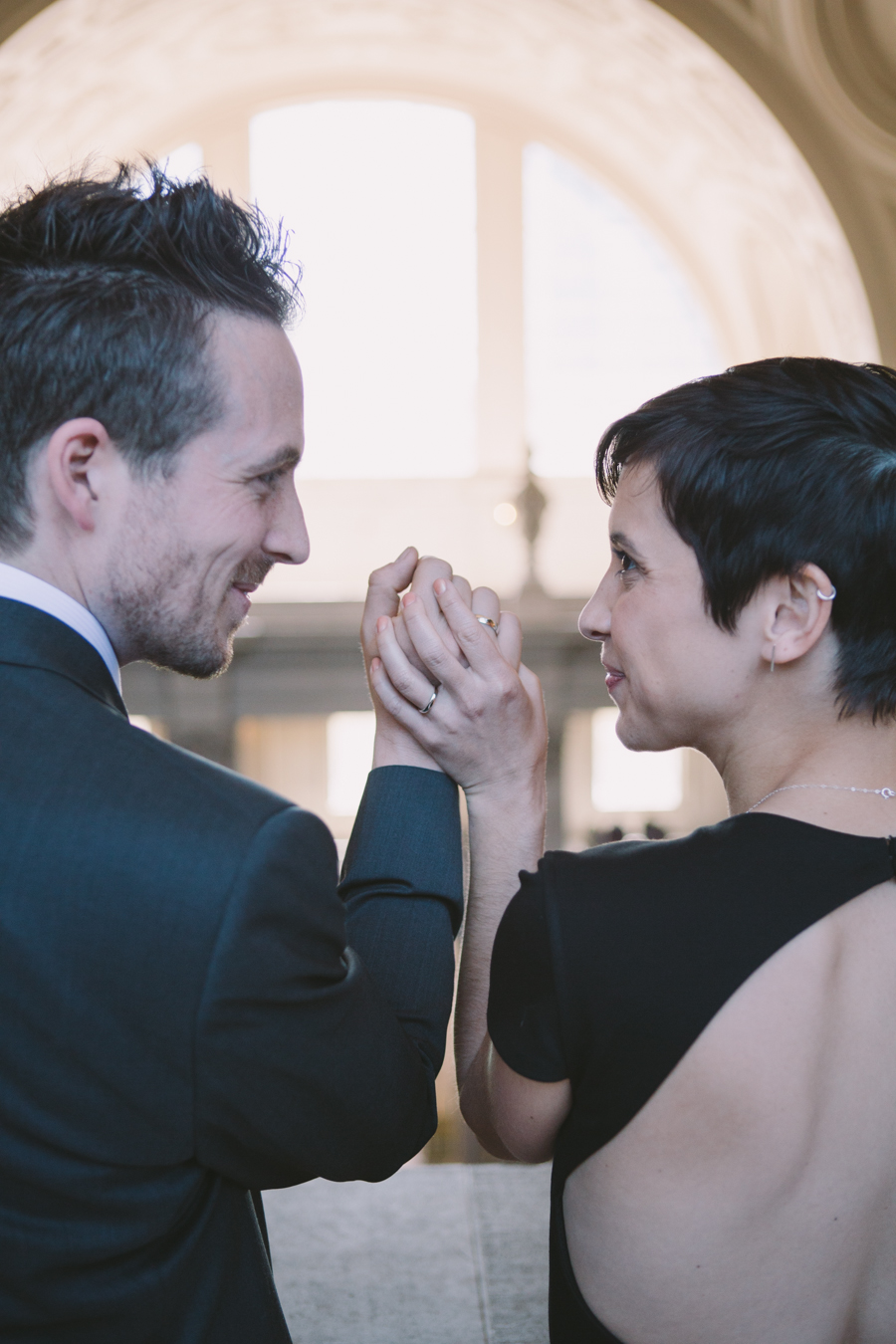 Oakland Bay Area Wedding Photography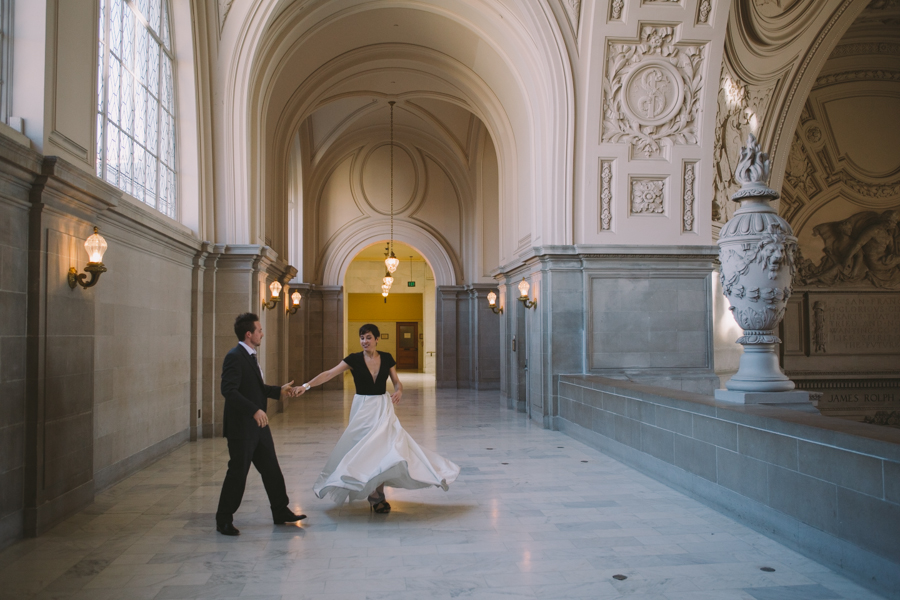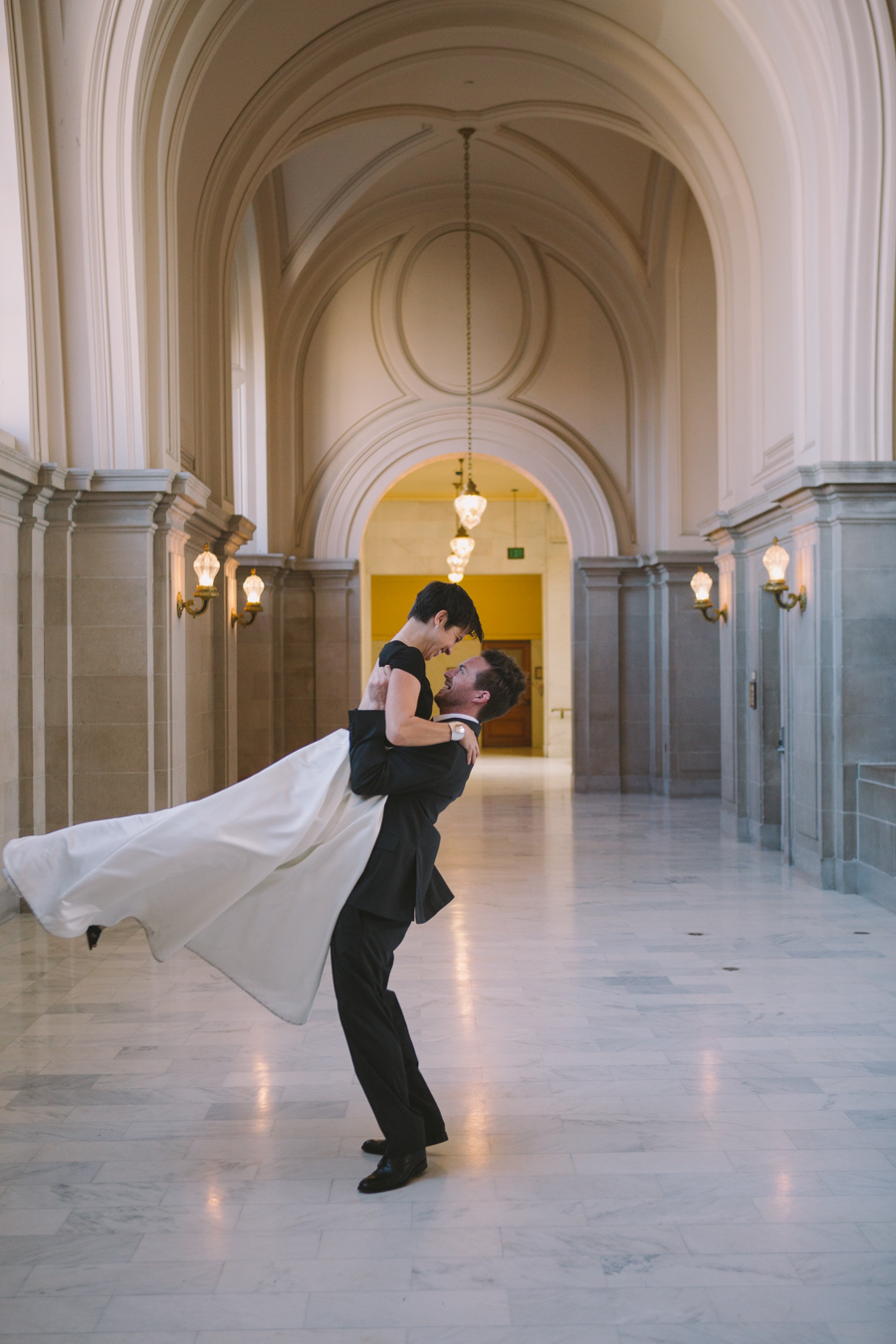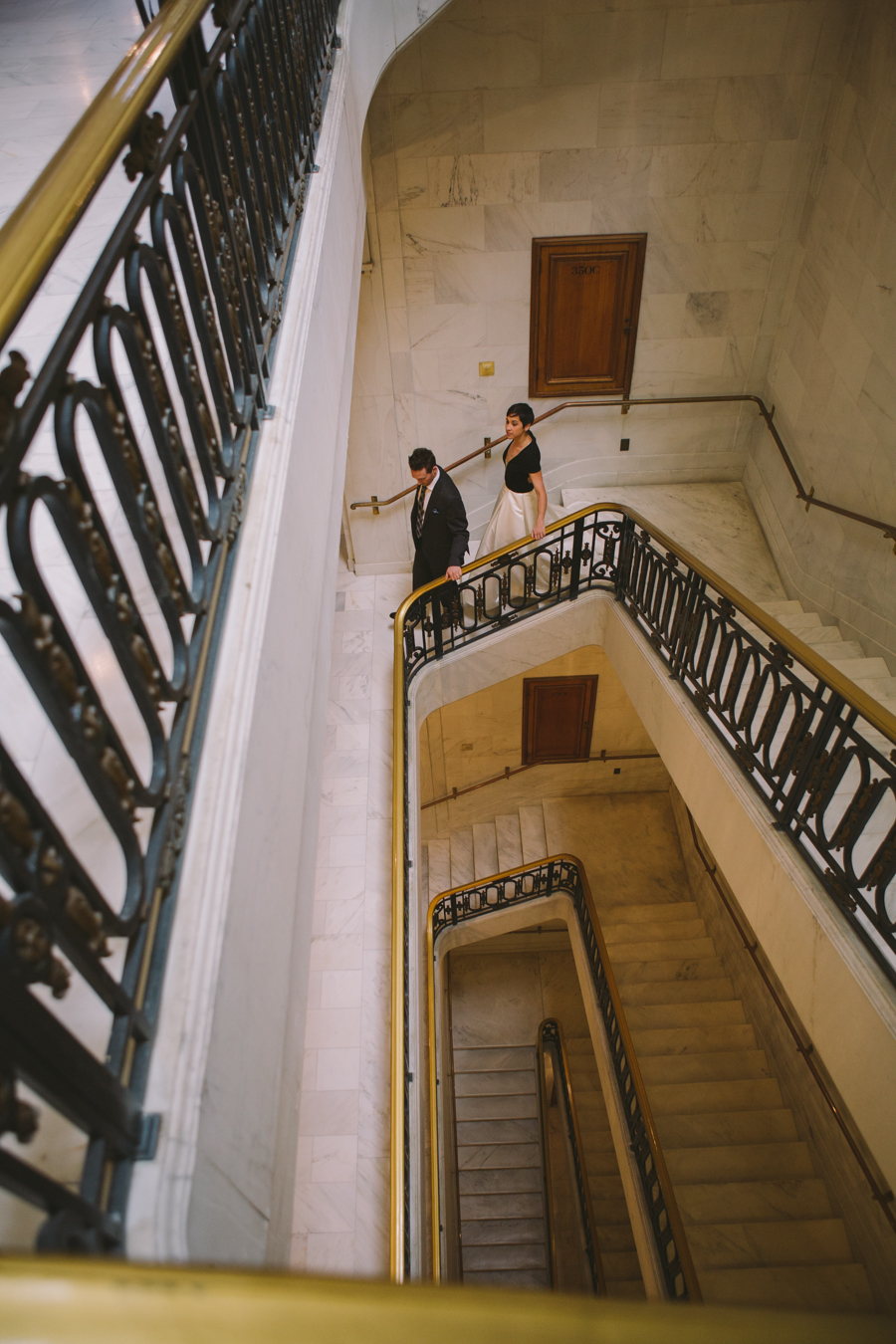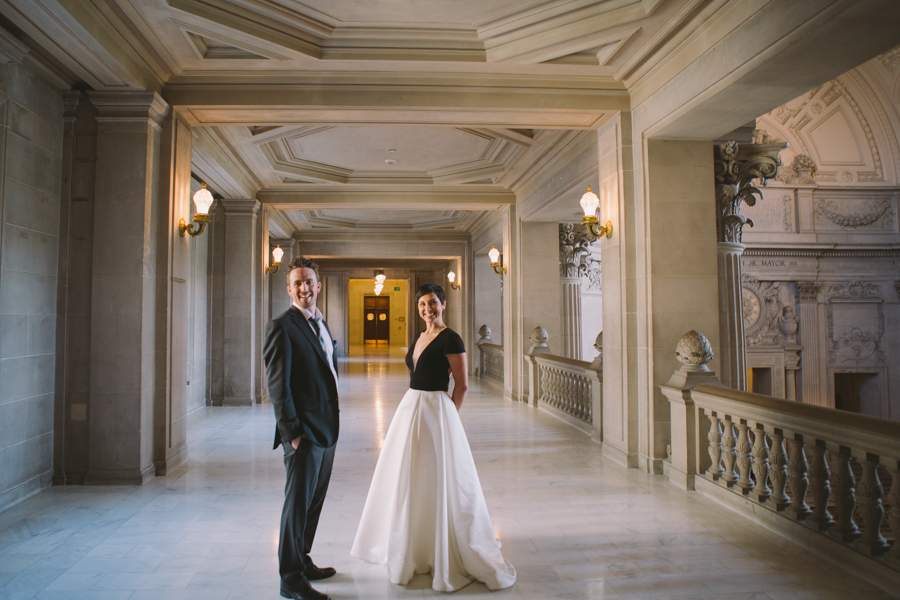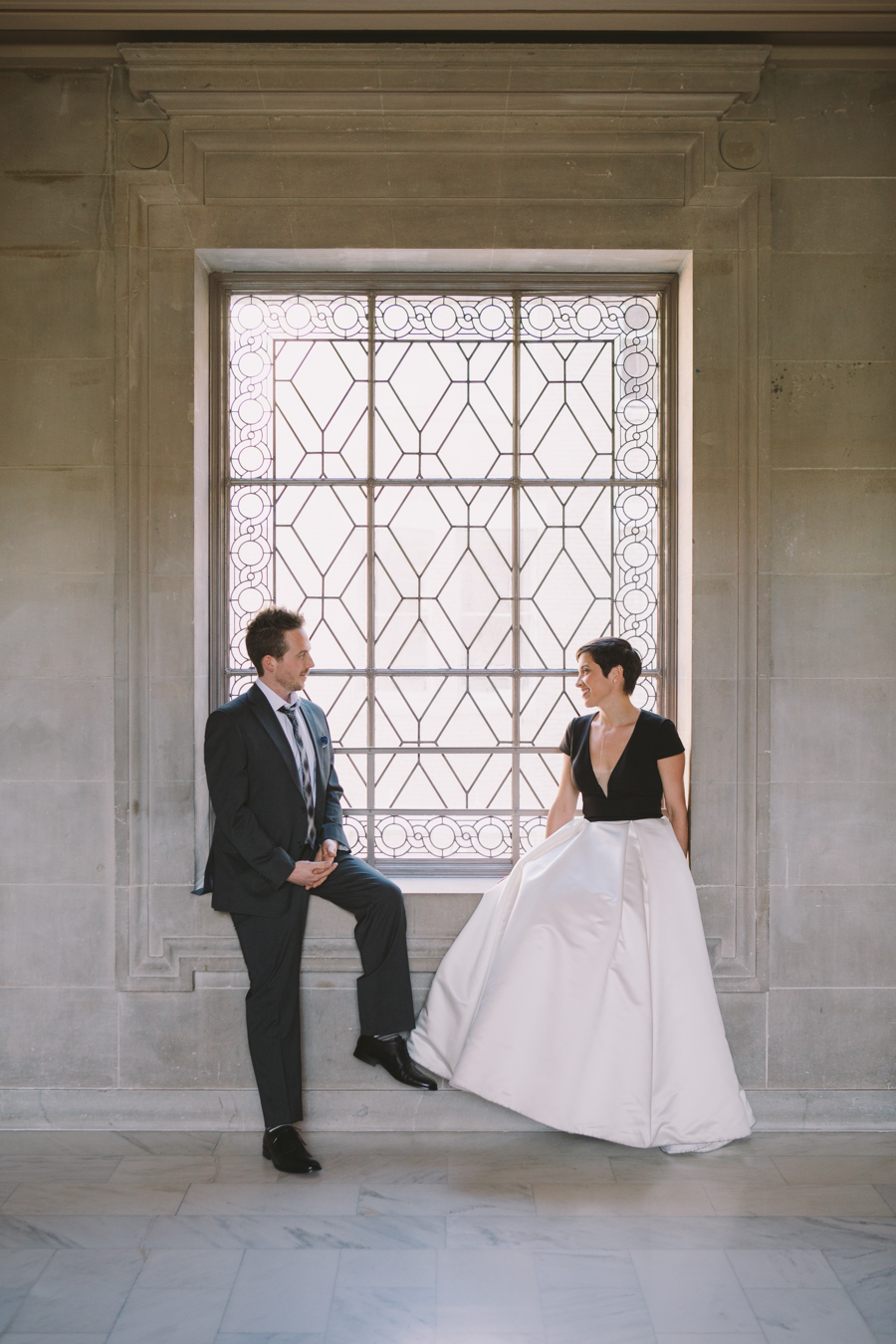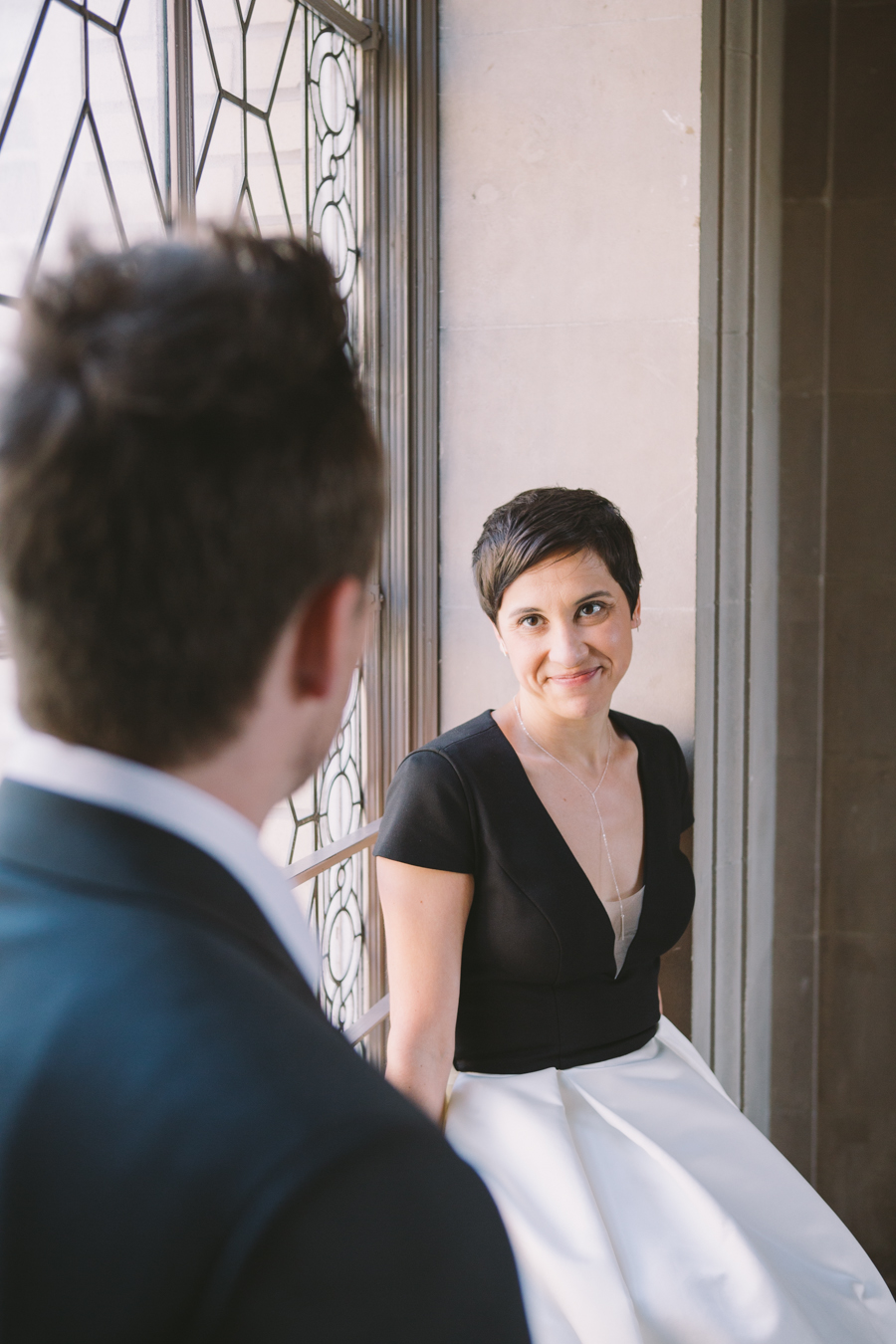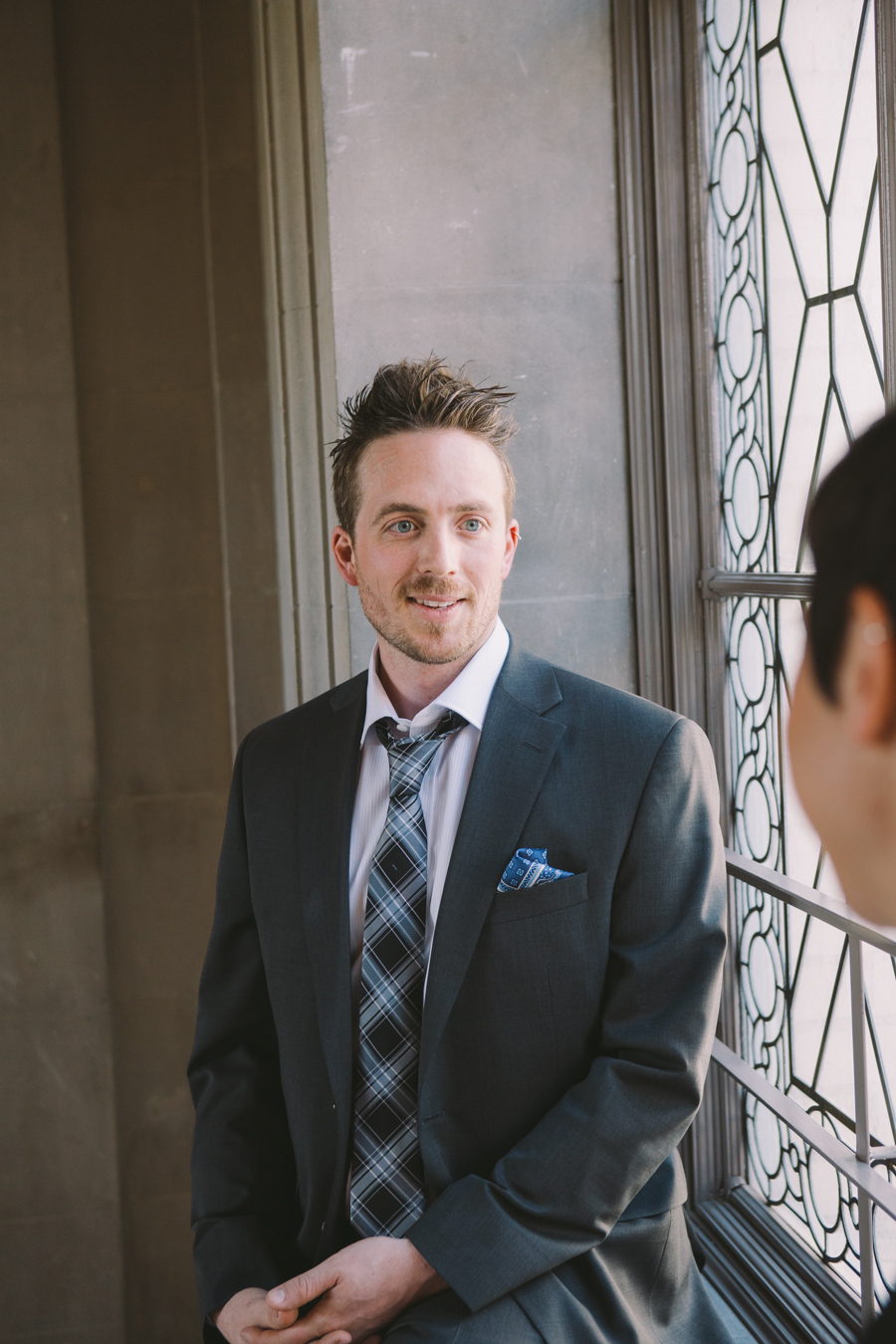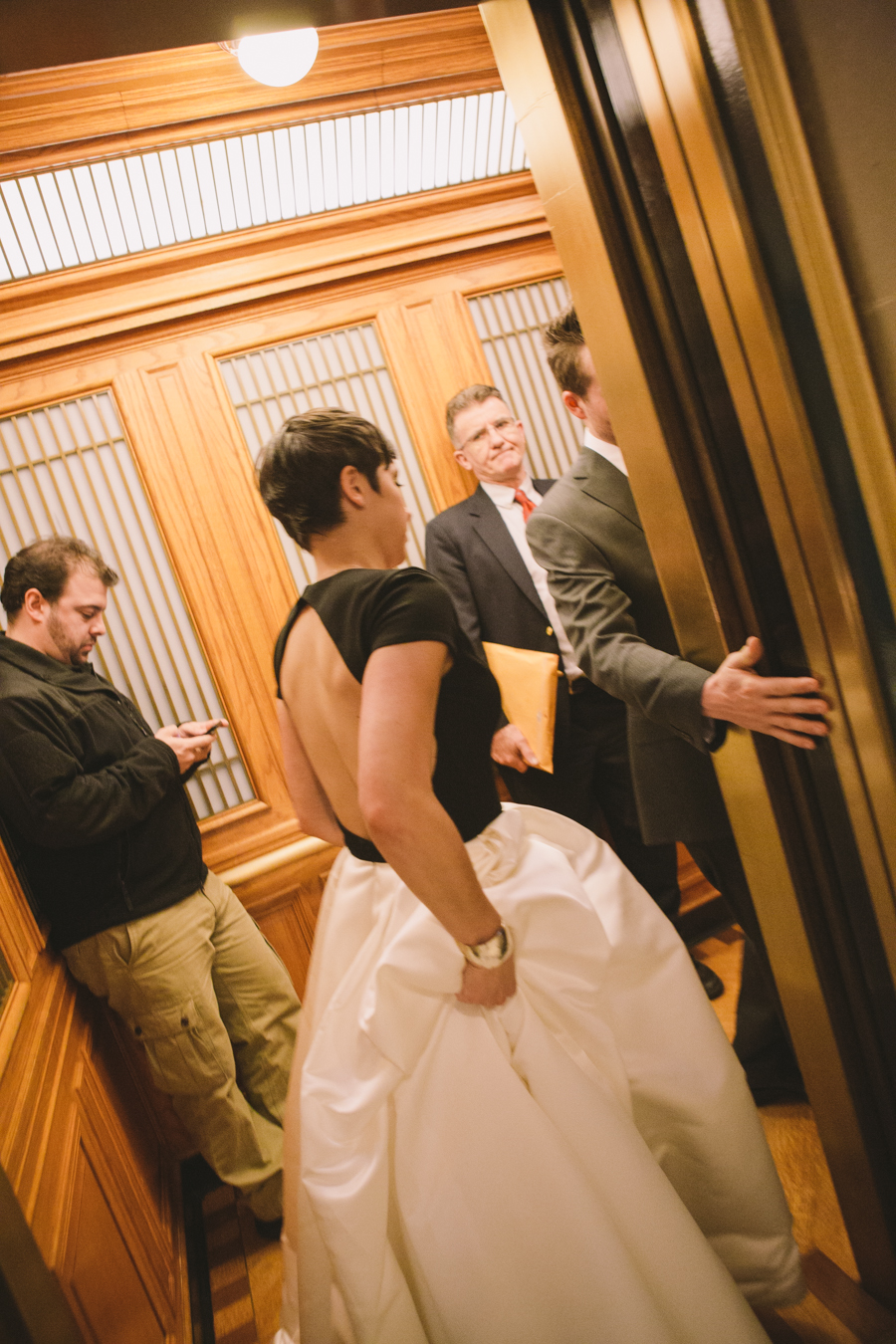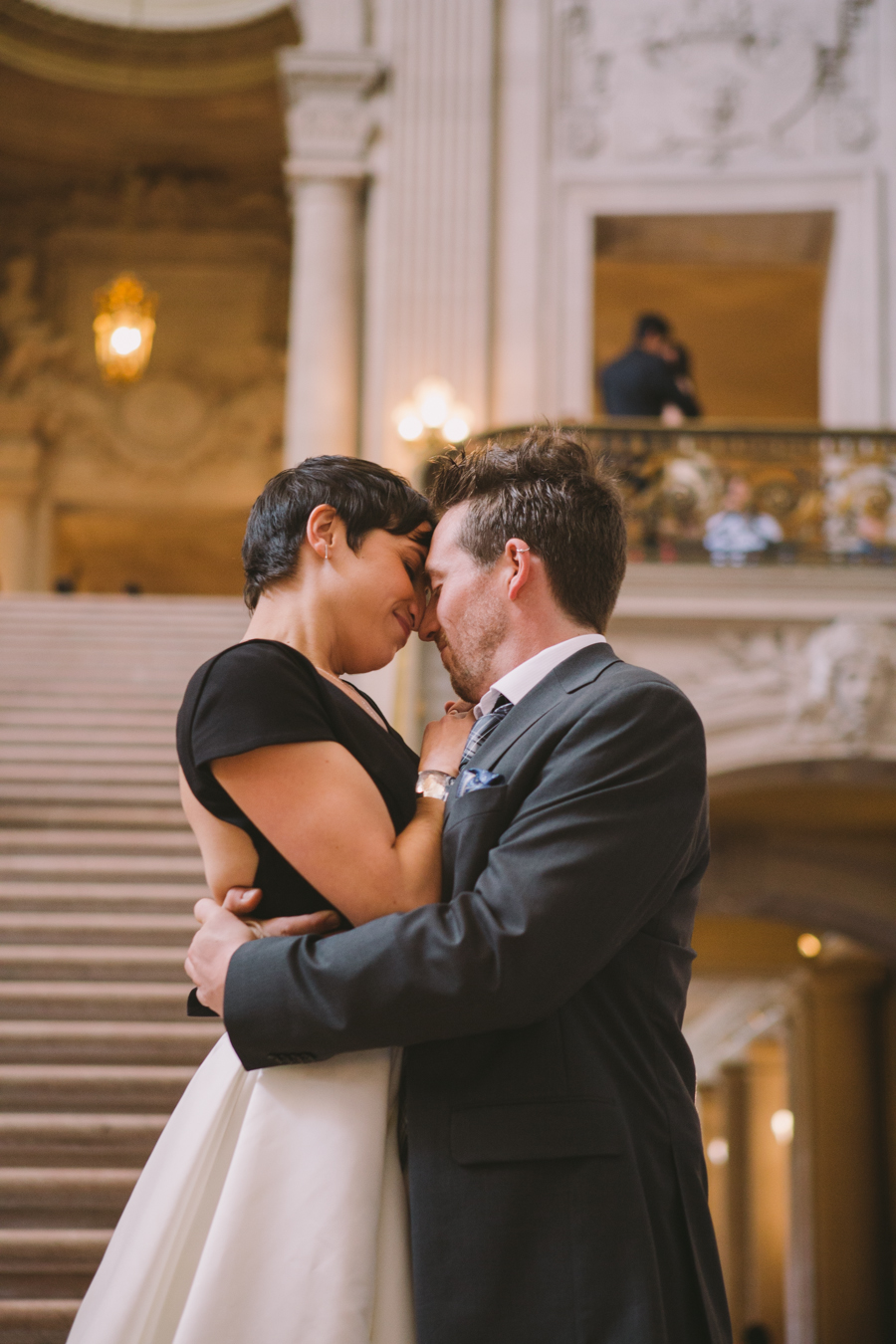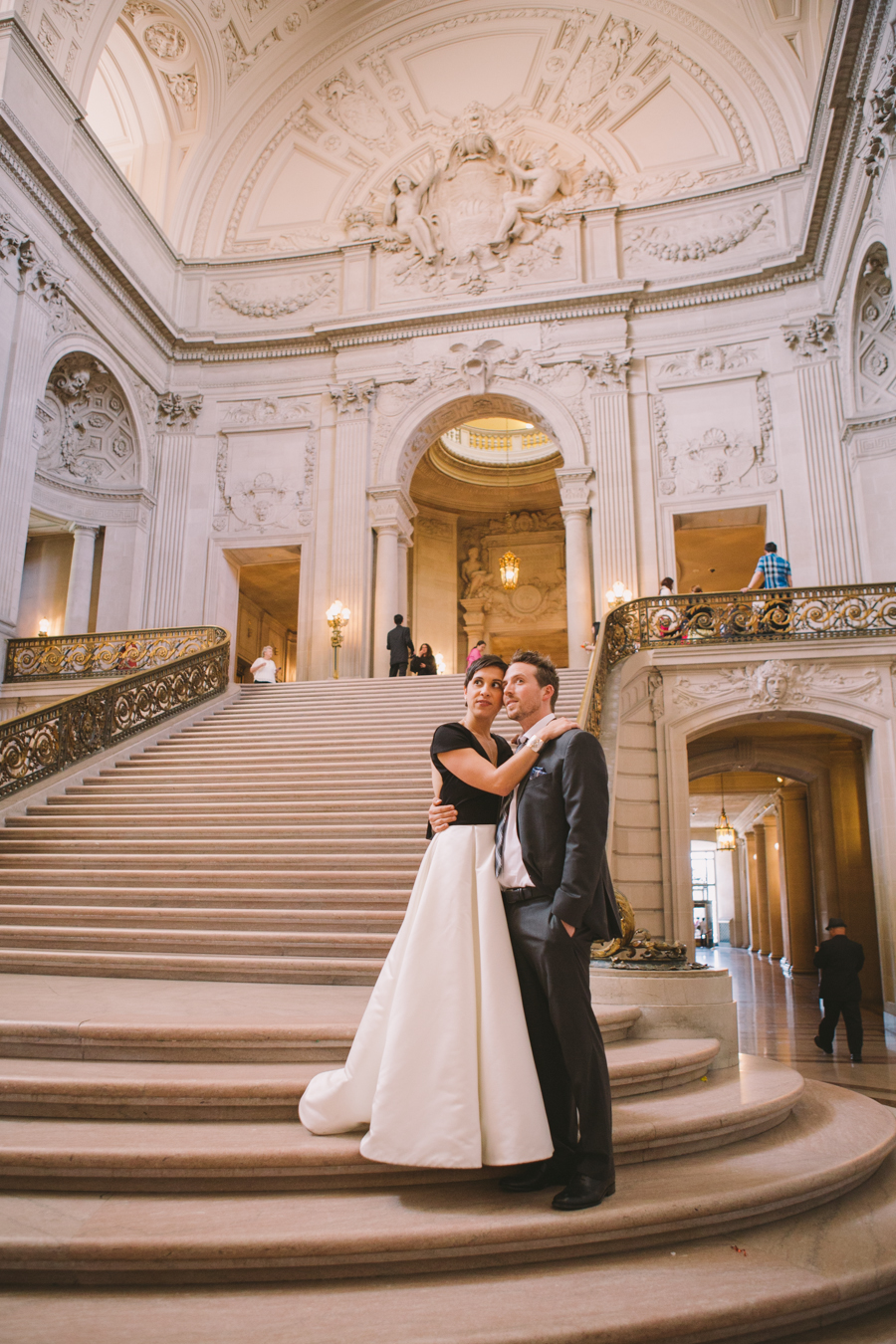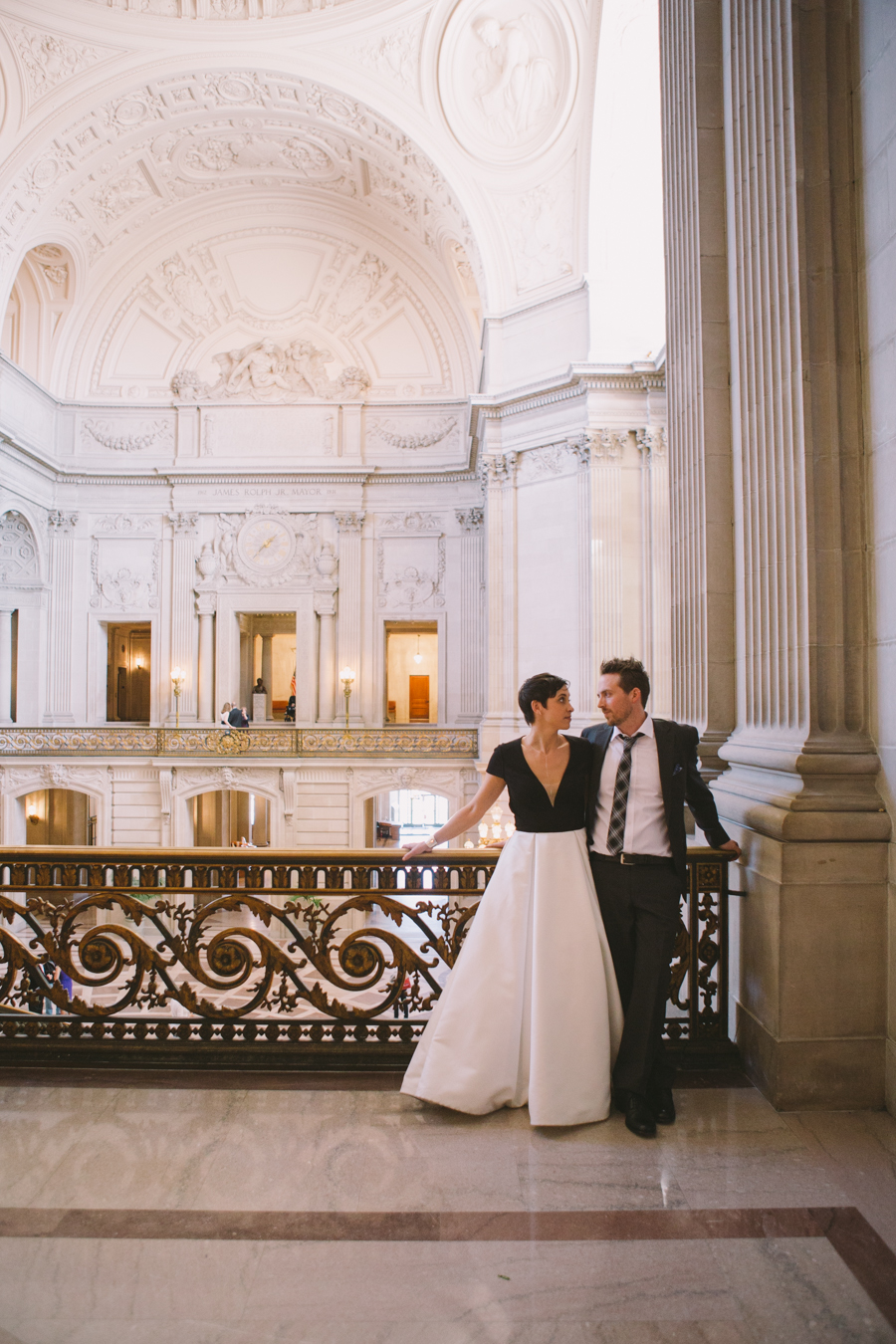 Oakland Bay Area Wedding Photography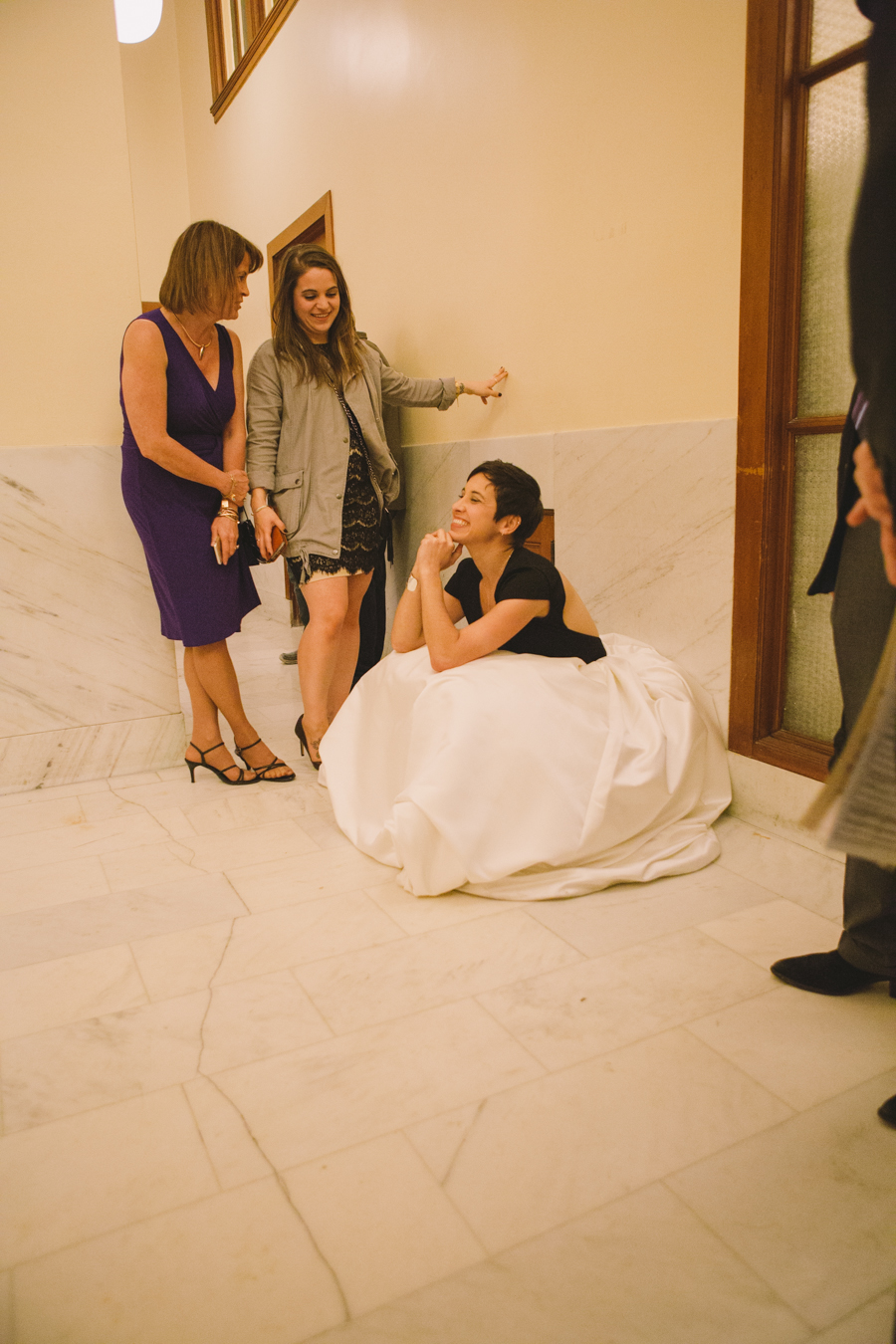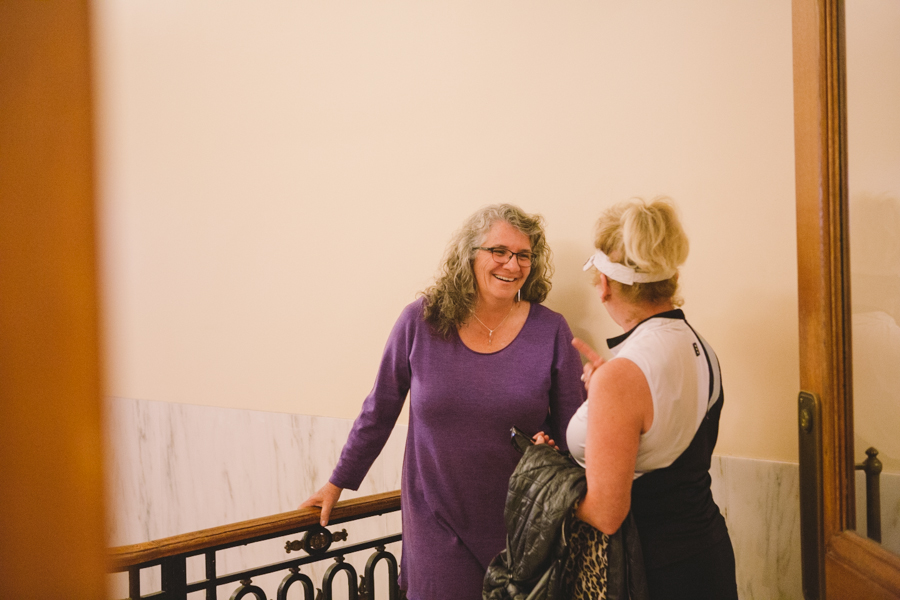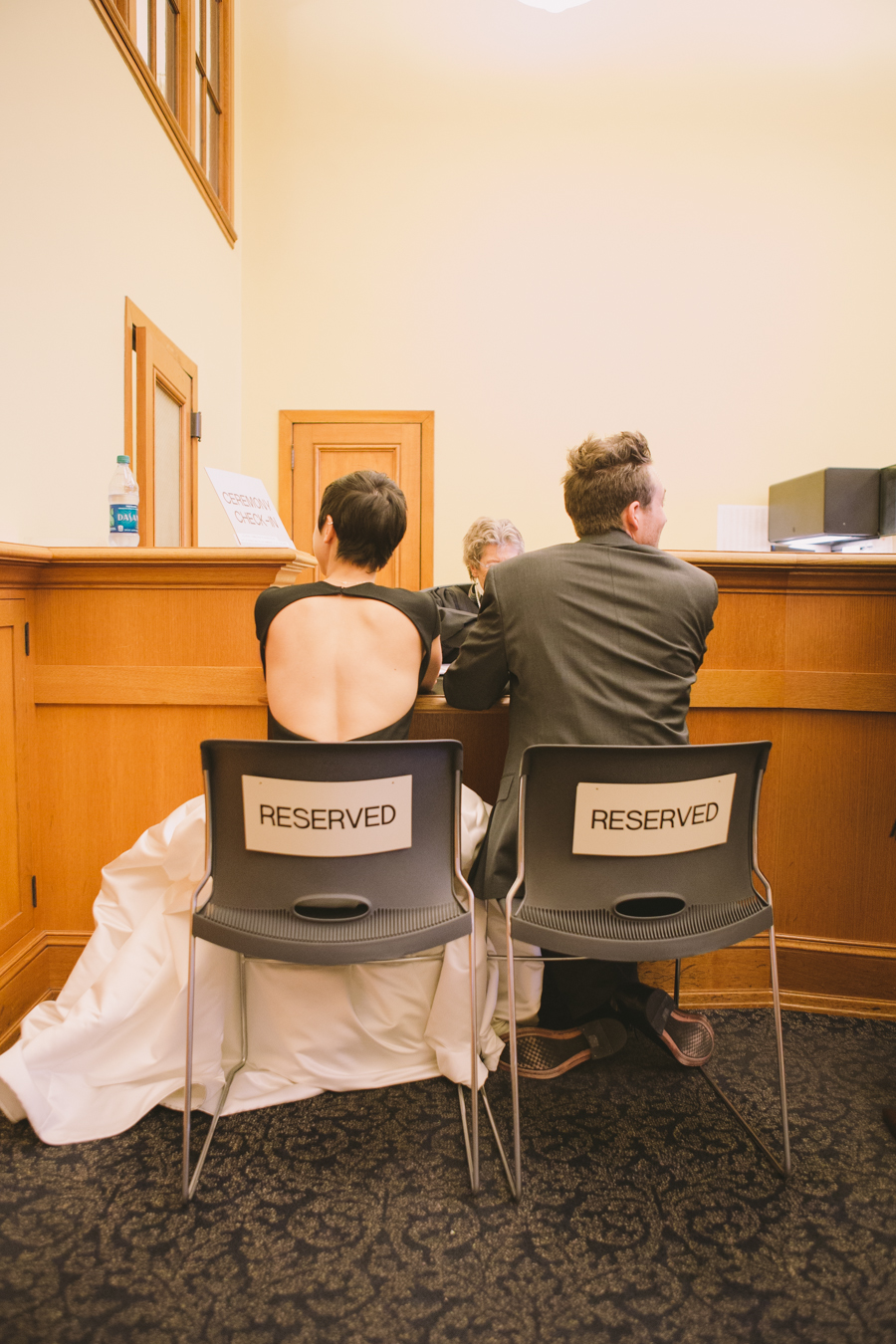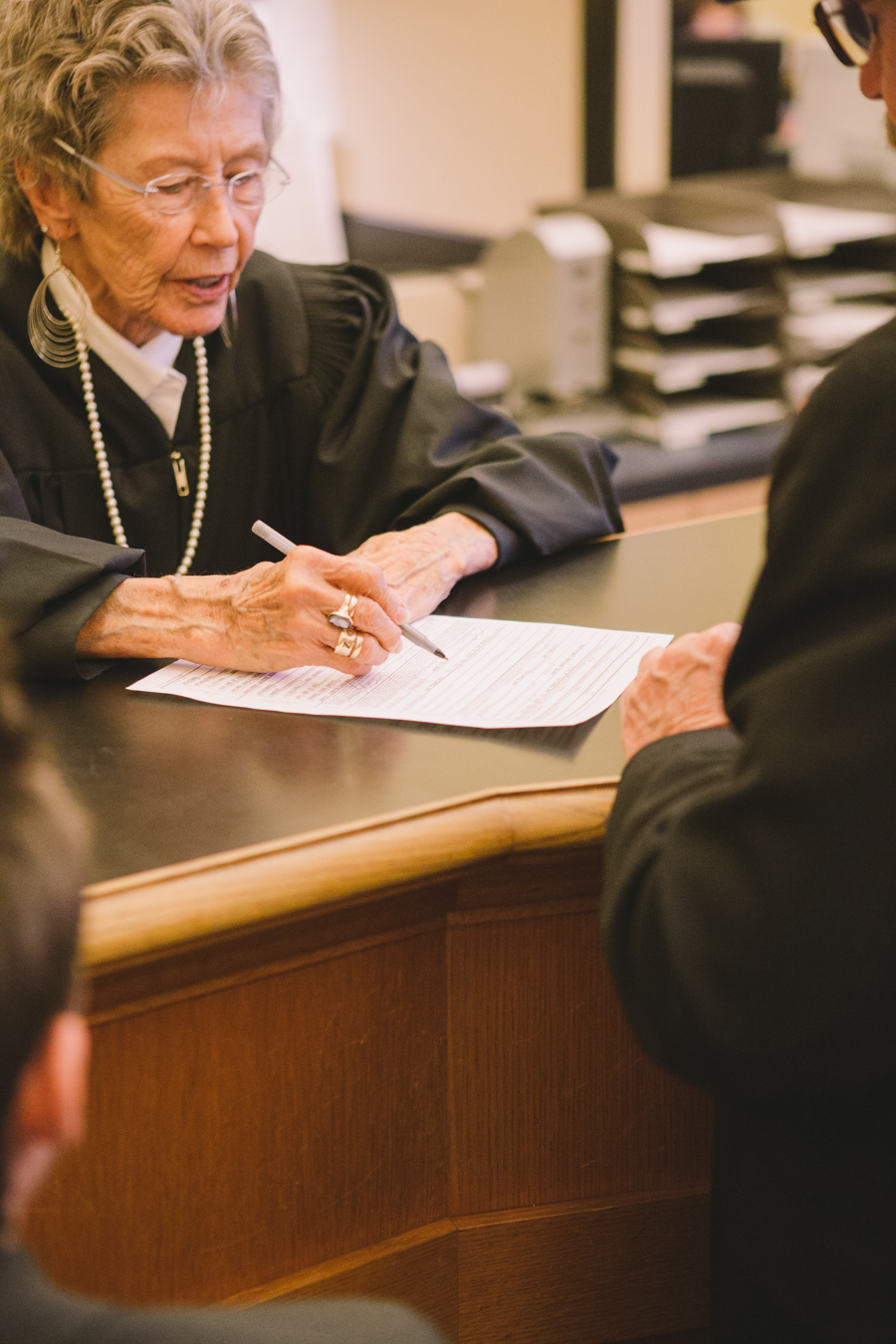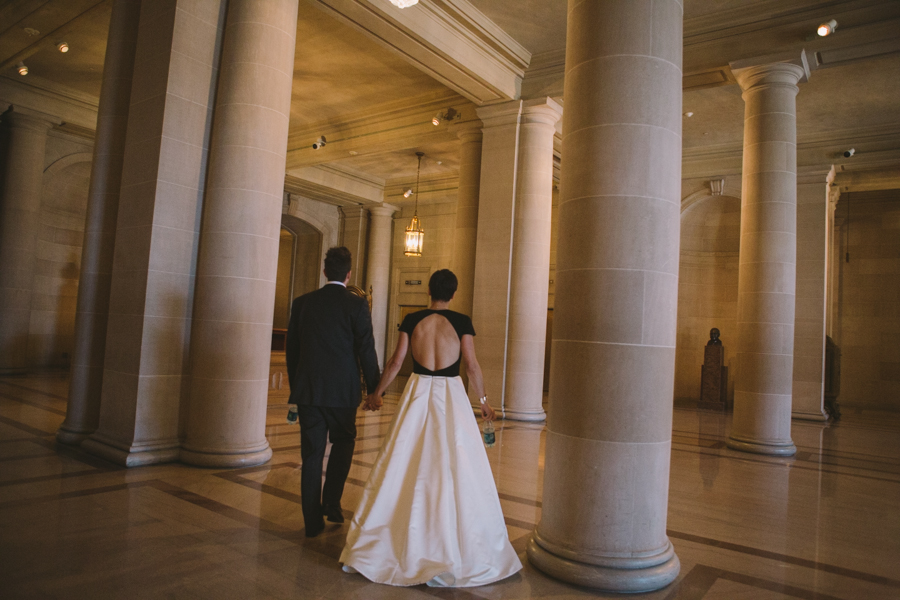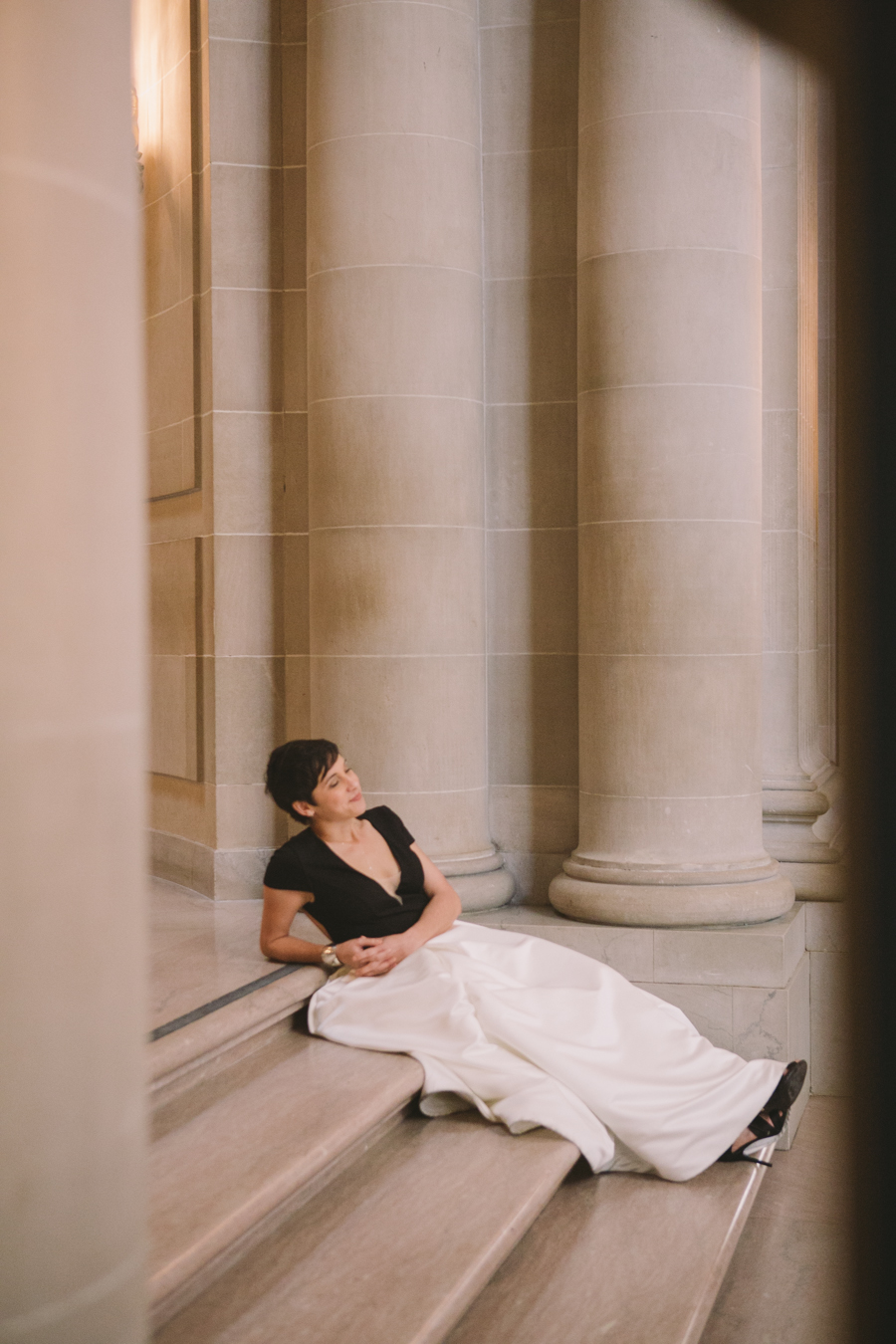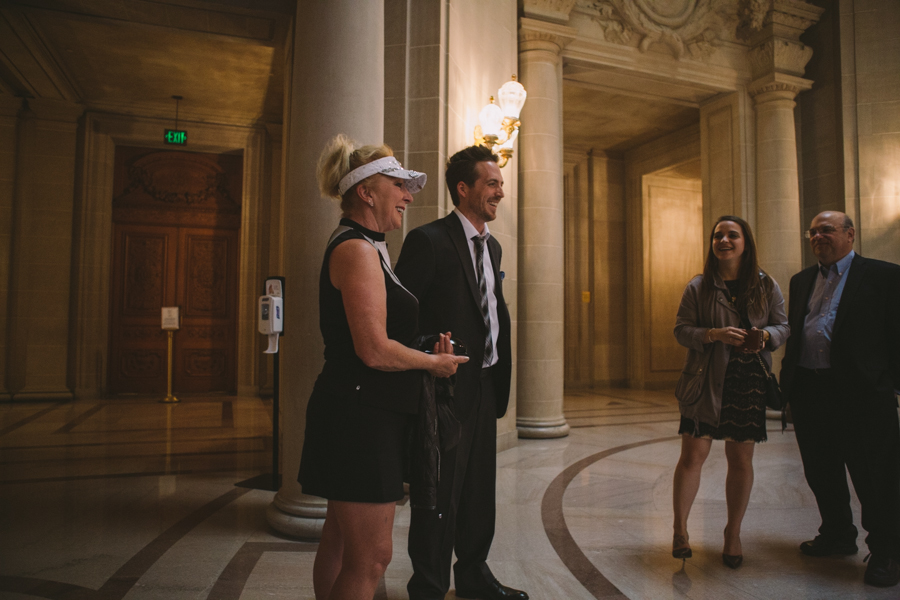 Oakland Bay Area Wedding Photography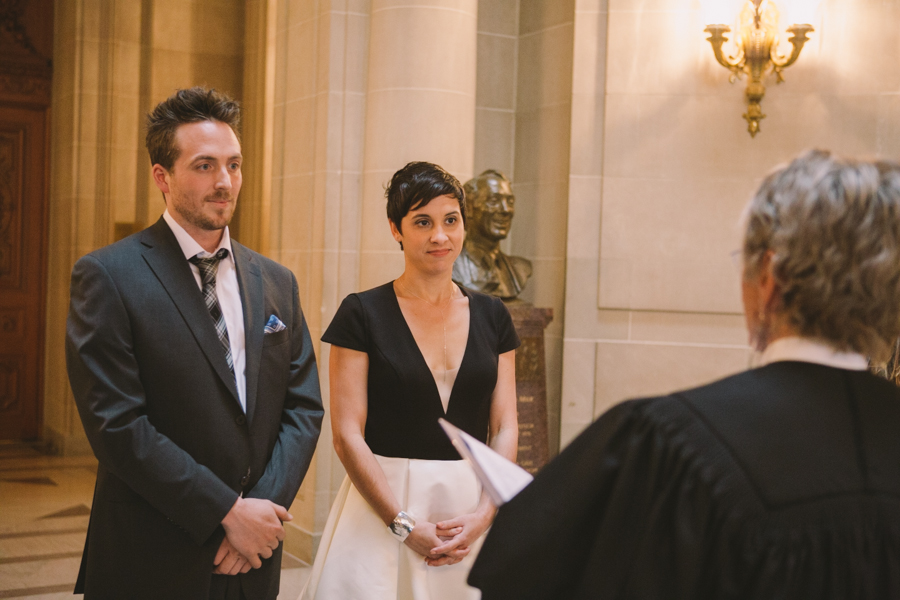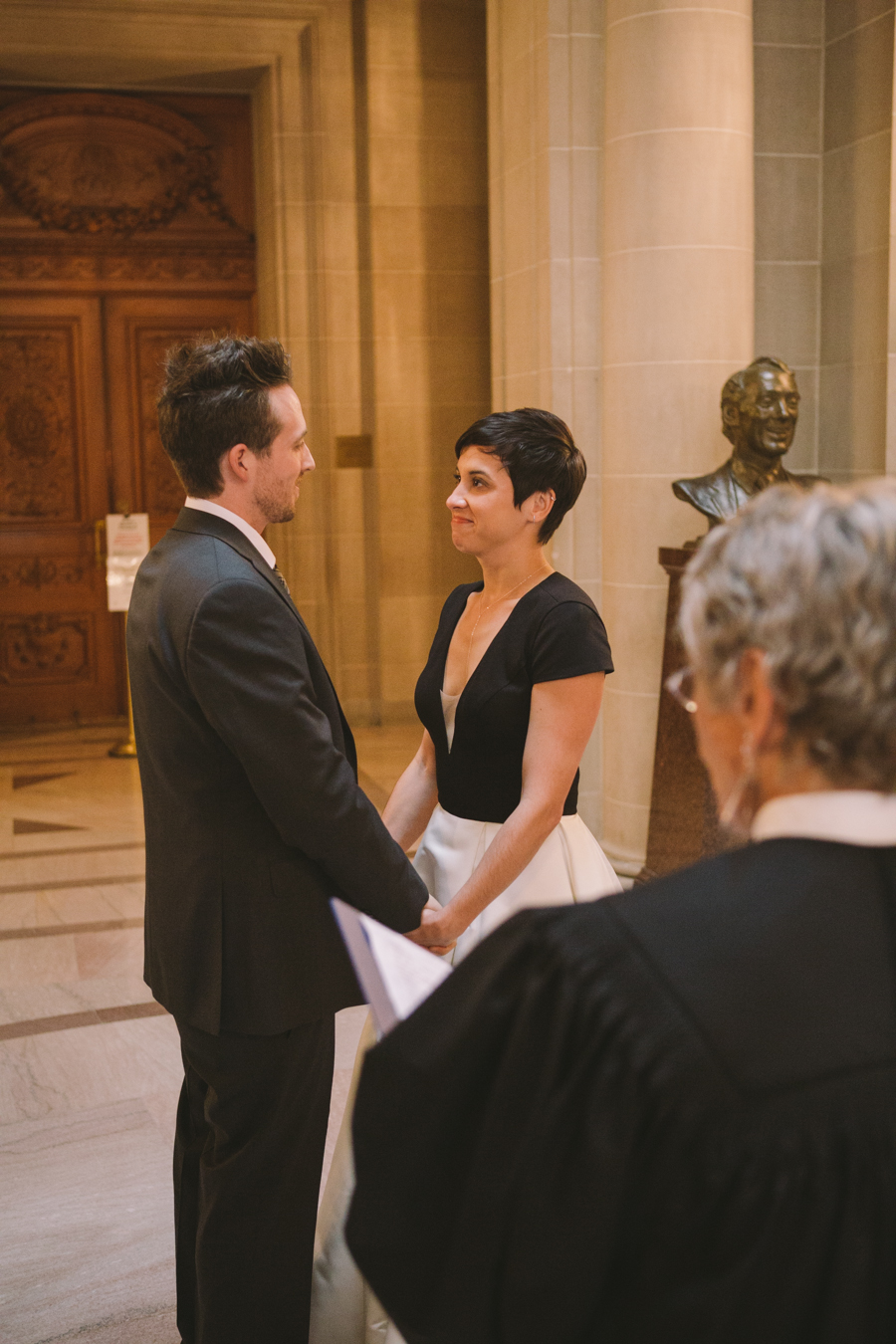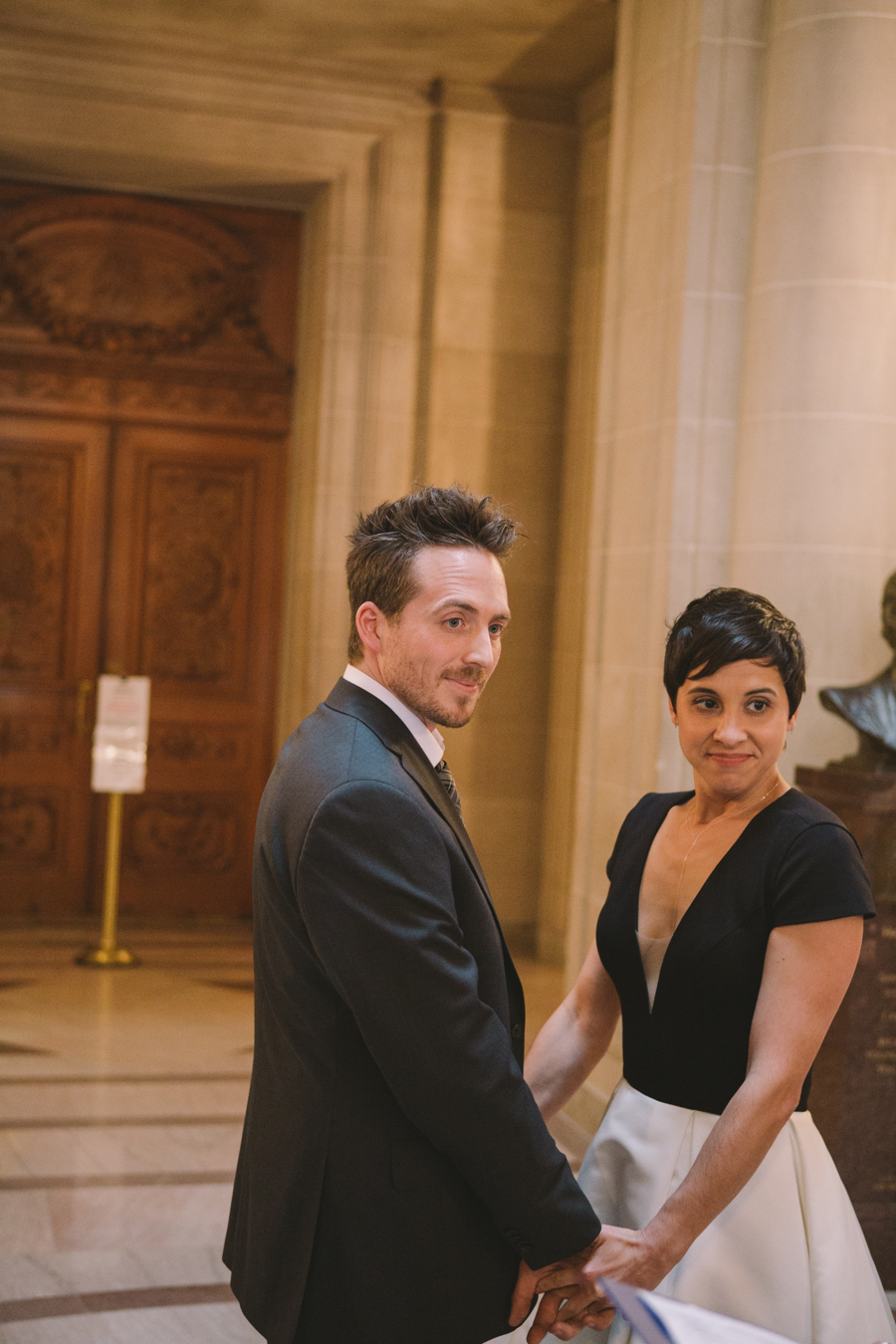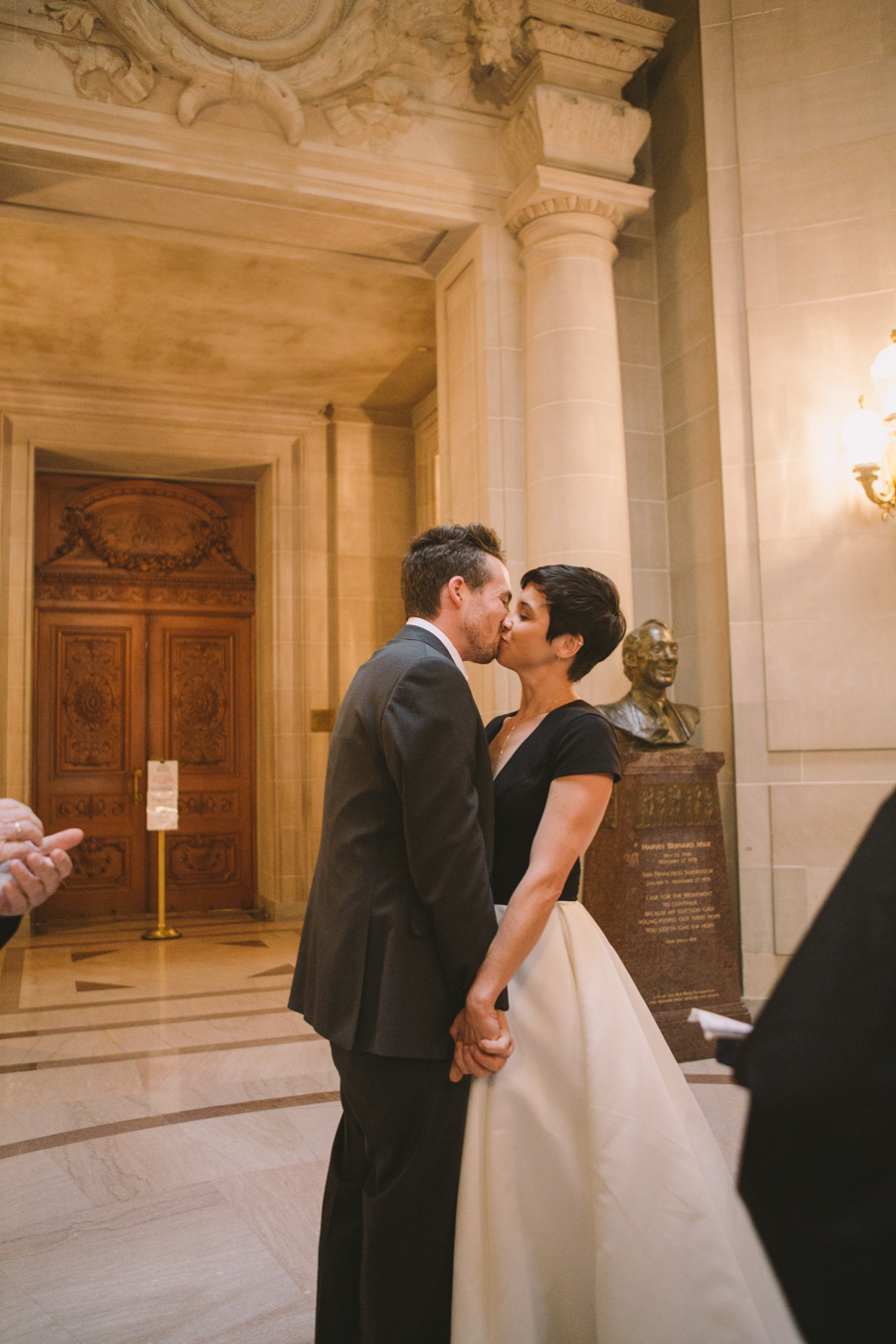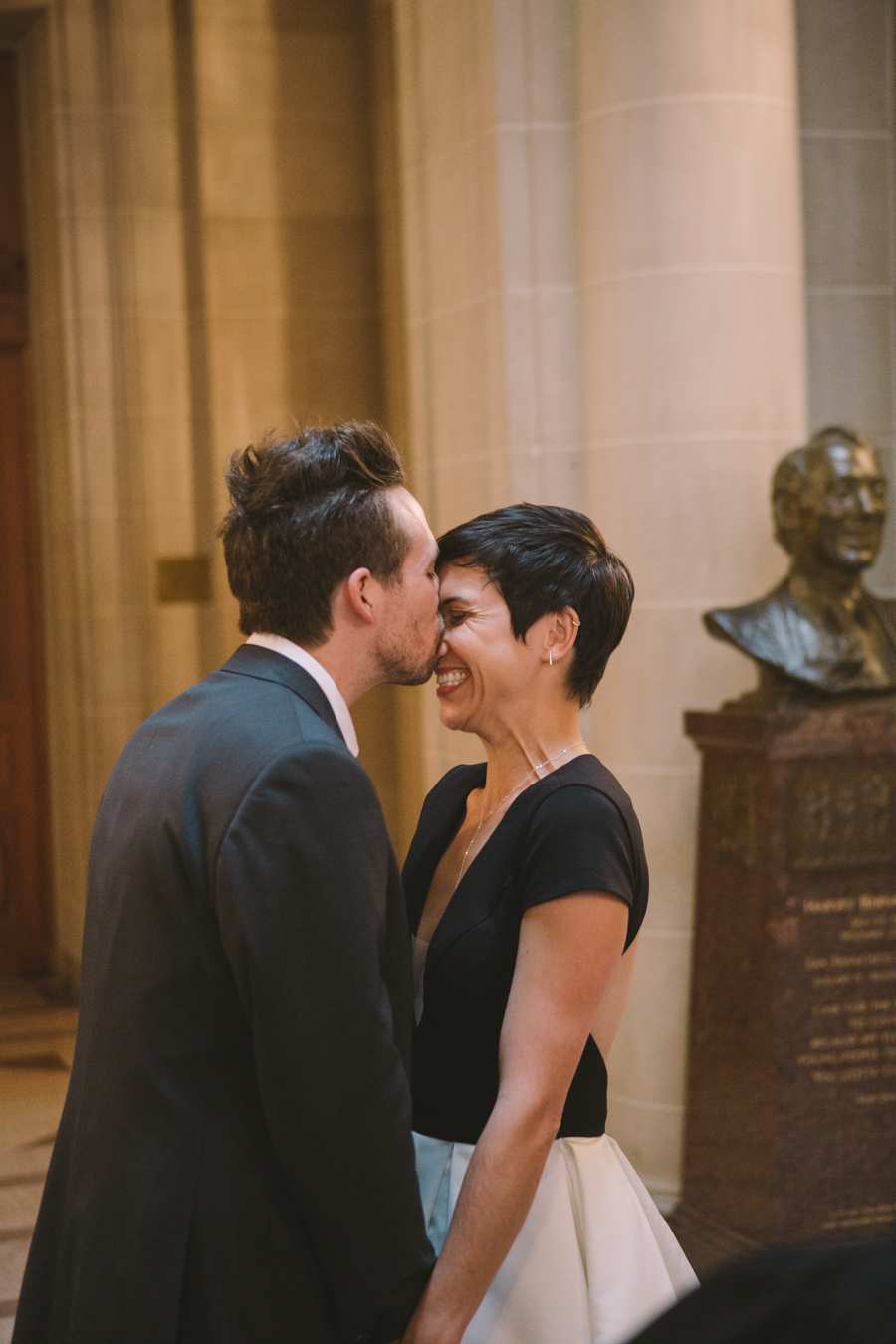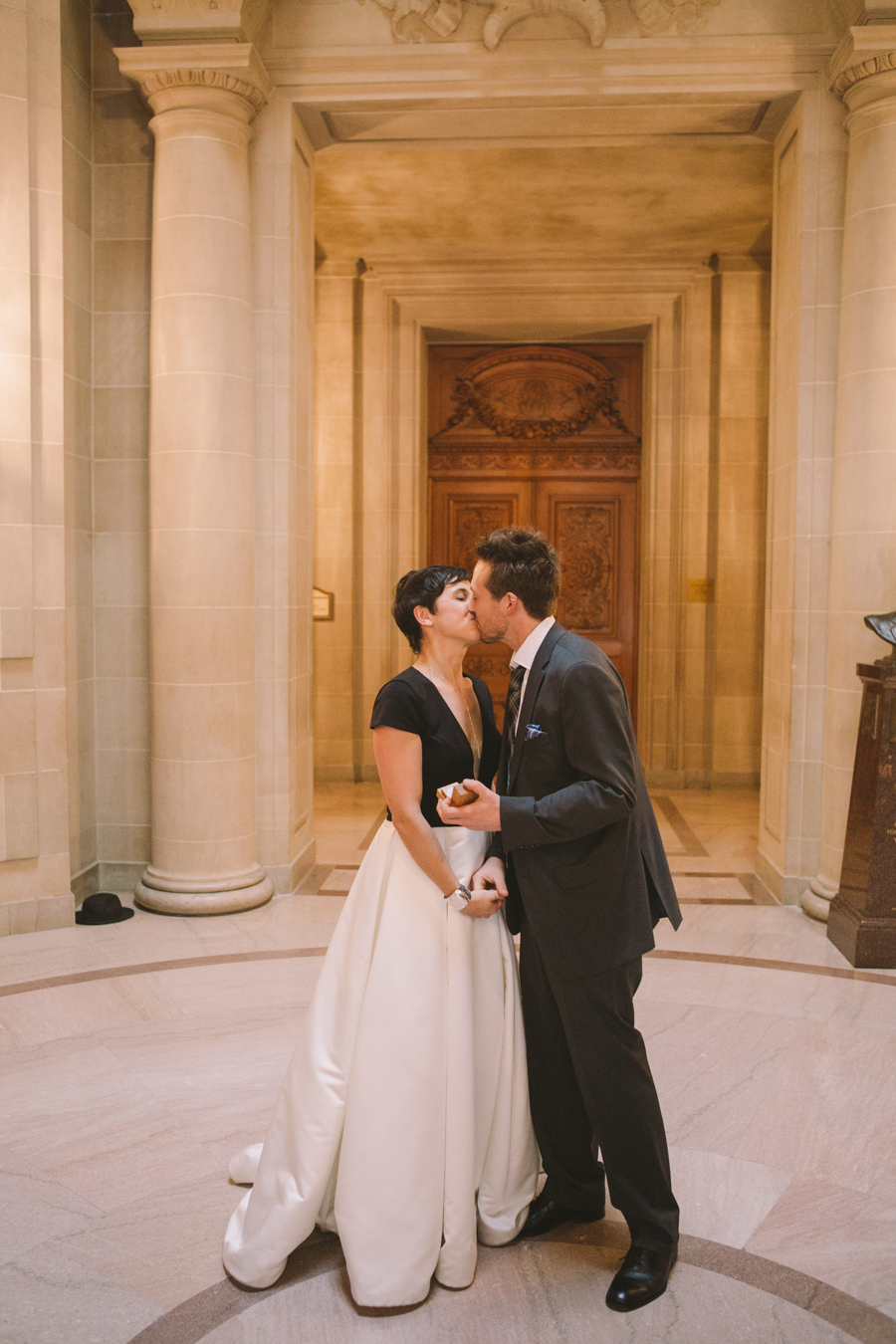 Oakland Bay Area Wedding Photography | San Francisco Wedding Photography | San Francisco City Hall Wedding Photography | Photojournalistic Bay Area Wedding Photography | Santa Cruz Wedding Photography