Big Sur Engagement Photos:
Mona and Yousef had their engagement session in Big Sur. It was a warm summer day. The sun cast warm rays down to the earth. A playful wind breezed through our hair. Looking out to the water, you could see waves crashing onto the rocky cliffs. We headed down to the beach. Seagulls flew overhead and a few seals bobbed out of the water. Waves lapped at our feet as we meandered along the sand. I was so happy to photograph this session and cannot wait to be back in Big Sur again soon. Congrats you two!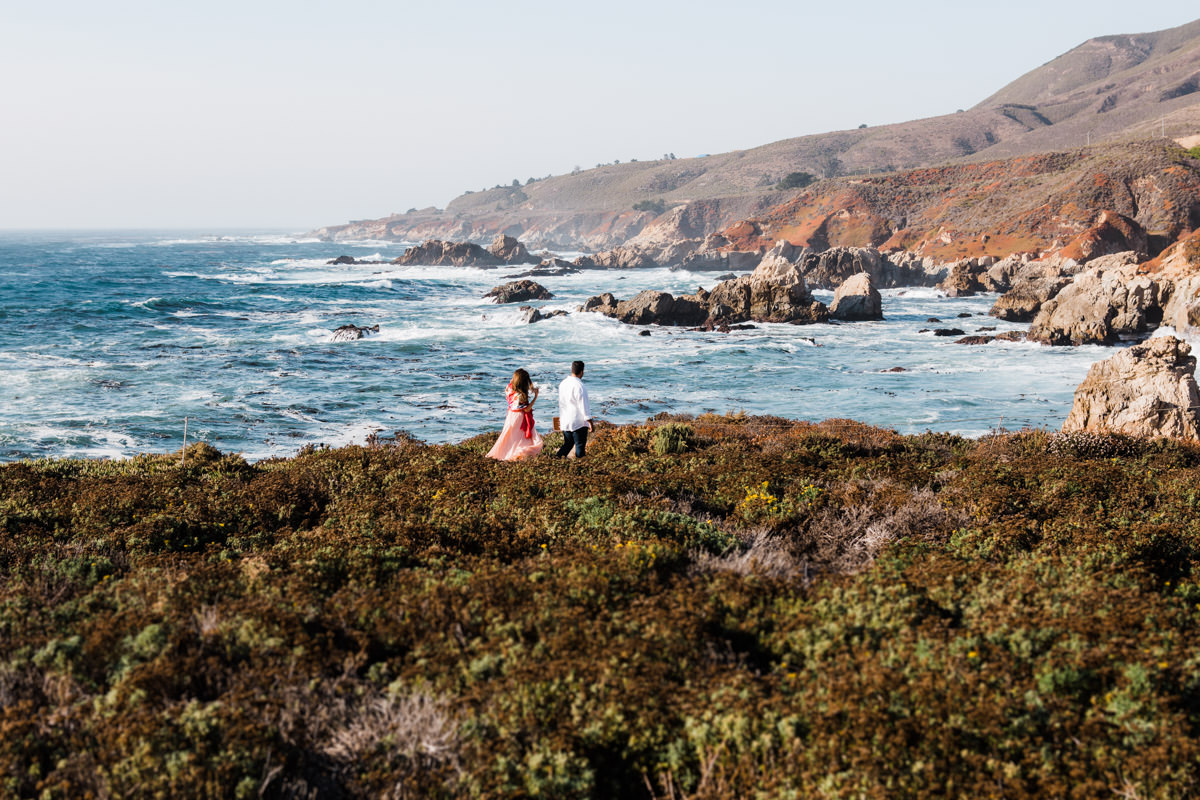 Looking for someone to do your Big Sur engagement photos? Email me now to book your date!
Big Sur Elopement Photographer / Wedding Photography / Bay Area / Adventure Wedding Photographer / Finger Lakes Elopement Photographer / New York / Forest / Trees / River / Beach / Bluffs / Cliffs / Sunset / Ithaca / Watkins Glen / Adventure Wedding Photographer / Adventure Elopement / Upstate NY / Oregon / Portland / Washington / Seattle / Olympic National Park / National Park Wedding Photographer / National Park Engagement Session / Geneva / Rochester / Niagara Falls / Adirondacks