Finger Lakes Engagement Session Wilder Ranch:
It's finally officially fall, and this session felt very seasonally appropriate. So had to post! Andrew and Chanel had their engagement session out at Wilder Ranch. It was a very chill day, a slight breeze blew past us. We had the entire place to ourselves that day. Clouds hung lazily in the sky. The sun peaked out briefly, only long enough to make the ocean glitter for a second, then went back to hiding. We meandered around the historic farm. There were lots of flowers still blooming. No kitties were hanging around the barn this time. We wandered around the ocean cliffs and ended on the beach. I was so happy to photograph this engagement session. Congrats you two <3
I still have just a FEW spots available for engagement sessions this month. If you've been waiting to book, grab your day! My regular 2019 Bay Area shoot season ends early Nov., then I'm heading out on adventures for the off season. I will be doing limited adventure engagement/couples sessions and elopements over the winter outside of the Bay Area wherever there is interest…. eastern Sierra Nevadas, Hawaii, Palm Desert, Yosemite, Olympic NP, Seattle, Portland, PNW, upstate NY, overseas… you tell me and let's go!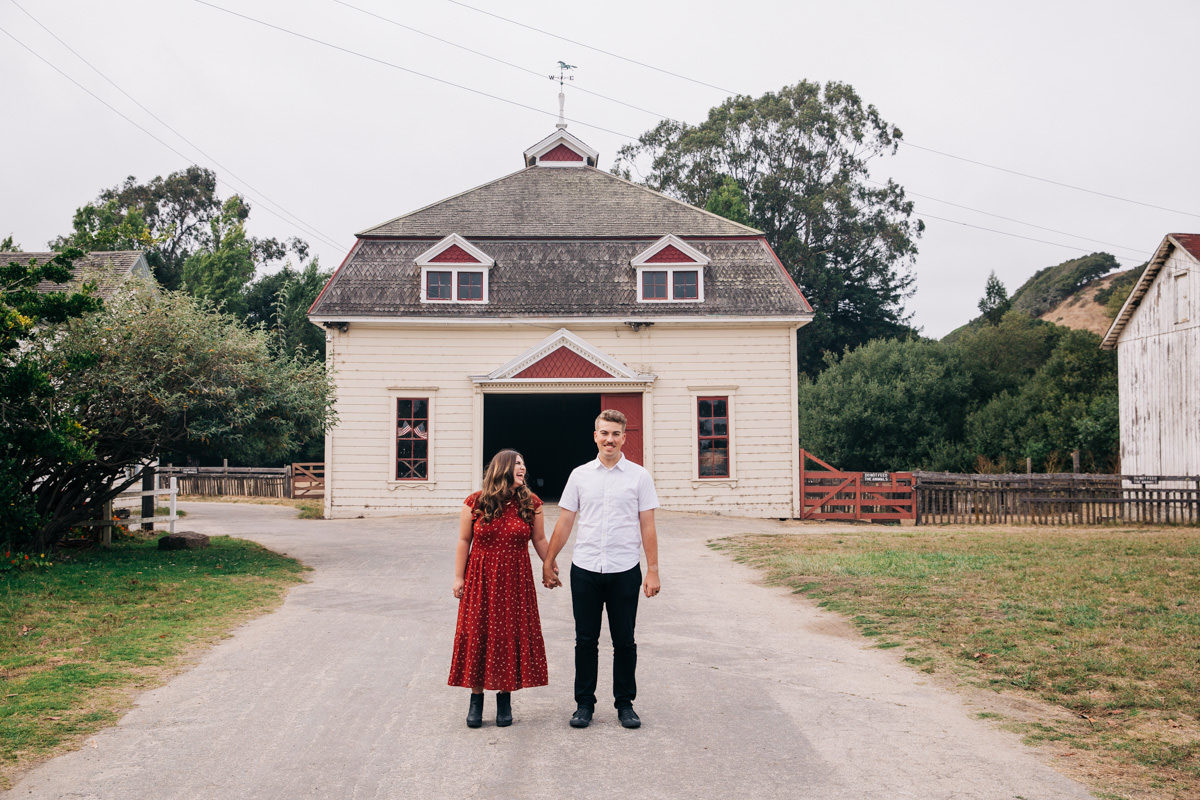 Ithaca Wedding Photography
Looking for your Finger Lakes wedding photographer? Email me now :)
Offering Upstate NY wedding photography in all the best local venues such as: The Cracker Factory, Crispin Hill, Logan Ridge Wine Cellars, Ventosa Vineyards, The North Farm, Morgan Samuels Venue, Wren's Roost Wedding & Event Barn, The Esperanza View Event House, Norton Chapel, Springside Inn, Chantelle Marie Lakehouse, Frog Pond B&B, Belhurst Castle, Geneva on the Lake, Bottomless Brewing, The Seneca Ridge, Thirsty Owl Wine company, Cayuga Ridge Estate Winery, Buttonwood Grove Winery, Gratitude & Grace, Coltivare, New Park Event Venue & Suites, LakeWatch Inn, The Treman Center, Ithaca Marriott, Quinta Rosa Estate, Argos Warehouse Lounge & Event Space, The Barn, Argos Inn, Ithaca Farmer's Market, Dutch Harvest Farm, Ithaca by Firelight Camps, Terra Rosa, Inns of Aurora, Izzo's White Barn Winery, Osmica at Spring Tail Farm, Ithaca Yacht Club, Springside Farm, The North Farm, Springside Inn, Willard Memorial Chapel, Mirbeau Inn & Spa, Logan ridge Estates, Flatt Rock Wine Cellars, and Wagner Vineyards. Finger Lakes mountain wedding photographer. So popular cities and areas for weddings and elopements include: Ithaca, Taughannock Falls, Buttermilk Falls, Treman State Park, Watkins Glen, Geneva, Seneca Falls, Rochester, Buffalo, Adirondacks, Albany, Canandaigua, Skaneateles, and the Thousand Islands. Finger Lakes engagement session Wilder Ranch. Insta. Home. facebook