Nestldown Redwood Wedding Santa Cruz Photographer
This lovely wedding has been featured on: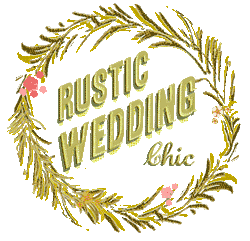 Nestldown Redwood Wedding Santa Cruz Photographer | Laura and Rusty were married on a beautiful late September day in the magical redwoods of the Santa Cruz Mountains. The venue was the very pretty sprawling Nestldown, tucked away in the trees. Laura ensured there were touches of fall inspired flowers everywhere, with sunflowers too! The dinner plates had a vintage rustic chic-ness about them, complete with two honey straws nestled on top. The tables had rustic burlap draped over them stylishly, with adorable lace doilies to accent. The floral arrangements had a perfect end of summer / beginning of fall feel, quite beautiful. Laura's bouquet were lovely white lilies. The day was a happy one – as you can see! The party went on into the evening, and the barn was packed with everyone living it up and dancing the night away.
FROM THE BRIDE, HOW THEY MET:
Unlike the typical courtship, our relationship started after some effort on my part to make Rusty's notice me at the college gym that we both frequented. After my fair share of work, I finally got his attention, and the rest came so naturally. In fact, after our first date, though we didn't say it yet, we both new this was it. It was fun being the pursuer, and from the very beginning, what we had was perfect, balanced, and an absolute blast. The relationship grew into something that neither of us ever expected but that we wouldn't change for the world. He makes me better, and I get to spend the rest of my life with my best friend. We have grown mentally, professionally, and emotionally with support from each other, and this wedding was the perfect celebration of our love.
FROM THE BRIDE, THE PROPOSAL:
Apparently for many months leading up to that wonderful day, Rusty had some plans up his sleeve. Though she thought it was just another one of their beloved trips to SLO, it would turn out to be a surprise of a lifetime! Rusty conveniently fell while handstand walking at CrossFit Inferno, so his "trip" the following morning to drop to one knee seemed all the more realistic. On their favorite hike in Los Padres National Forest, Rusty popped the question with a photographer ready and on hand to capture the special moment. Laura was shocked and ecstatic and OF COURSE said yes! To top it all off, after a delicious breakfast and champagne on the water in beautiful Moro Bay, Rusty surprised her once again with an engagement party. All of their closest family and friends were waiting to celebrate the day! He did good….
Photography: Hayley Anne Photography
Catering: Poetry In Motion
Floral Design: Jeannettes Flowers
Videographer: Joe Rodriguez + Ian Whienberg
DJ: Los Gatos DJ
Cake: Flower Chylde Bakery